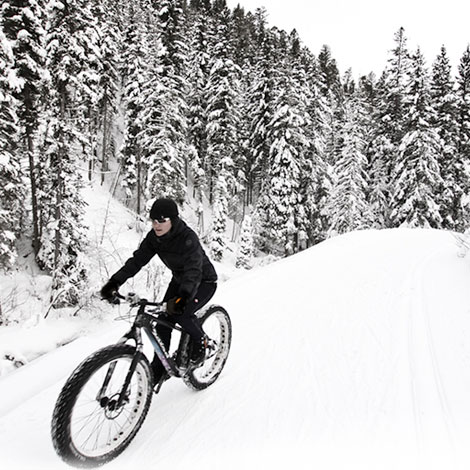 Named after the line where the world gets cold — the 45th parallel north — 45NRTH Cycling Apparel knows what they are talking about when it comes to cold weather cycling.
They say their new winter cycling gloves will protect your digits against sub-zero temperatures. Given their specialty in cold weather cycling apparel, we tend to believe them.
Best Winter Cycling Gloves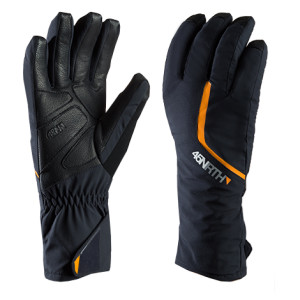 The first pair, the Sturmfist 5, is designed for 15 to 35 degree conditions. The five-finger design blends 100-grams of Polartec Alpha insulation with wool to protect your hands against the elements. The gloves will be available in four different sizes.
The warmer gloves, the Sturmfist 4 — named for the glove's four-finger design — offer protection for temperatures between zero and 15 degrees.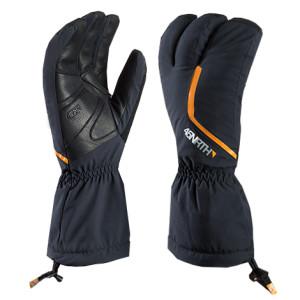 300 grams of Polartec Alpha insulation, Polartec Neoshell material on the back of the hand and Pittards leather on the palm all contribute to the gloves warmth capacity.
The gloves' design — one thumb and three fingers, with the ring finger and pinkie together in one finger space — adds to the glove's overall heat performance.
A removable 250-gram, touchscreen compatible, five finger wool liner will be available separately.
Both the Sturmfist 4 and Sturmfist 5 feature 2 mm-thick Aerogel pads in the fingers and palms. These are intended to reduce conductive heat loss from bike handlebars.
Additional features:
Wind and water resistant shell fabric
Wrist gauntlet fits under jacket cuff
Suede nose wipe on thumb
Finger length tailored for cycling
The new gloves will warm your digits but the price tag may leave you feeling cold. The Sturmfist 5 will cost you $100. The Sturmfist 4, meanwhile, retails for $130. Add the removable wool liner for an additional $50.
Affordable Winter Cycling Gloves
If you have ever rode without cycling-specific winter gloves in ultra cold temperatures, you know the real value of high quality cycling gloves. In this case, the $100+ price tag may seem appropriate.
If you need a less expensive starter pair of winter cycling gloves, here are some options for you.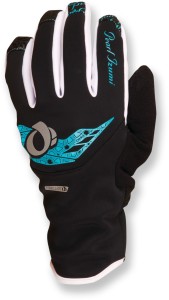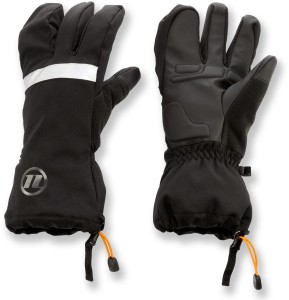 If the four-finger design appealed to you, consider a pair like the Novara Stratos Tech-Compatible Bike Gloves.
If you'd rather have five free fingers and don't anticipate riding in too cold of weather consider the Pearl Izumi Select Soft Shell Bike Gloves.
The Novara Stratos Men's and Women's Cycling Gloves are available for only $37.99.
The men's Pearl Izumi Select cycling gloves are available for $75 and the women's winter bike gloves retail for $45 from REI.
Stay warm out there!