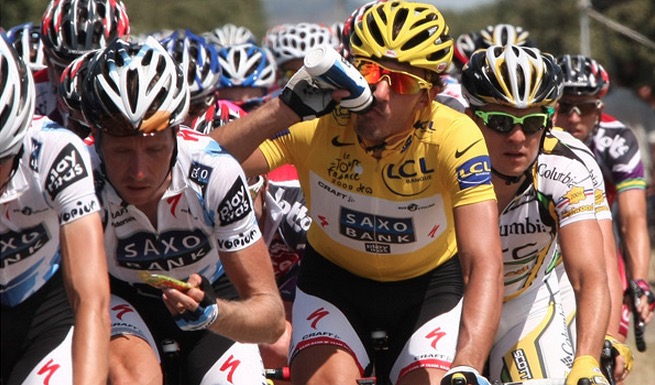 The Best Beverages for Cycling
A few weeks ago, we discussed the best snacks and energy supplements you can bring along on your cycling excursions to keep you riding hard and energetically for hours. But it's not all about what you eat while on your bicycle – what you drink can be even more important.
When you're out on the bike, you need to consider all of your body's needs – from ample hydration, to muscle recovery, to staying alert and awake. Accordingly, you need to take in fluids that help mitigate these needs. You need to consume beverages that keep your body performing at optimal levels to ensure a safe, painless, and fun time on the bicycle.
Here are five of the best beverages (pre-mixed and in soluble forms) that you can take on your next bike ride to keep you energetic, hydrated, and at your peak level of performance.
Water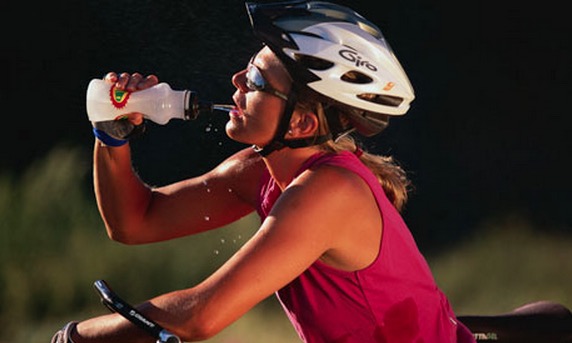 Yep, the first one on this list is the most obvious liquid we could possibly mention – good ol' H2O. However, no matter what other beverages you bring along, you must always have an adequate amount of water any time you head out on your bike.
You can have all the energy and electrolyte supplements in the world, but none of them completely replace having water to ensure you stay hydrated at all times. No matter what, always bring water with you, and drink enough at all times. There is no worse feeling than trying to push through a long ride when you're dehydrated.
If you need a good water bottle, though, make sure to check out the Polar Bottle here.
Starbucks VIA Instant Coffee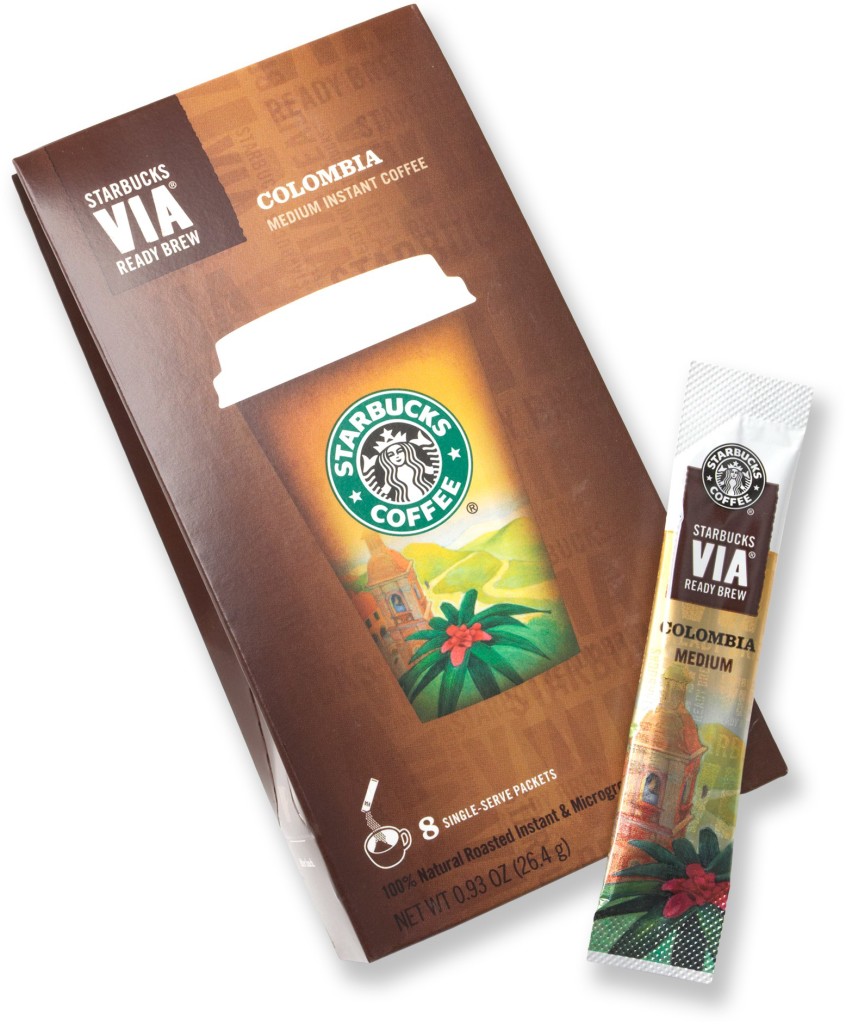 In this day and age, caffeine addiction is pretty much ubiquitous, and very few of us can make it through the day without a few cups of coffee. If you're a coffee addict, there is no reason why you shouldn't bring some along on your bicycling adventures. Starbucks VIA Instant Coffee makes it very easy to do so, with small, easy to open packets that dissolve in water in seconds.
You can enjoy VIA hot or cold, and it will dissolve in water of all temperatures extremely fast, giving you a boost of caffeine and coffee goodness on the go. While coffee isn't necessarily the absolute best option, as it is a diuretic and can make you a little dehydrated in the long run, if balanced with ample water intake, coffee will keep you alert and energized while on the bicycle. And if you want the convenience of coffee with no hassle, VIA is the way to go.
Hammer Nutrition HEED Sport Drink Mix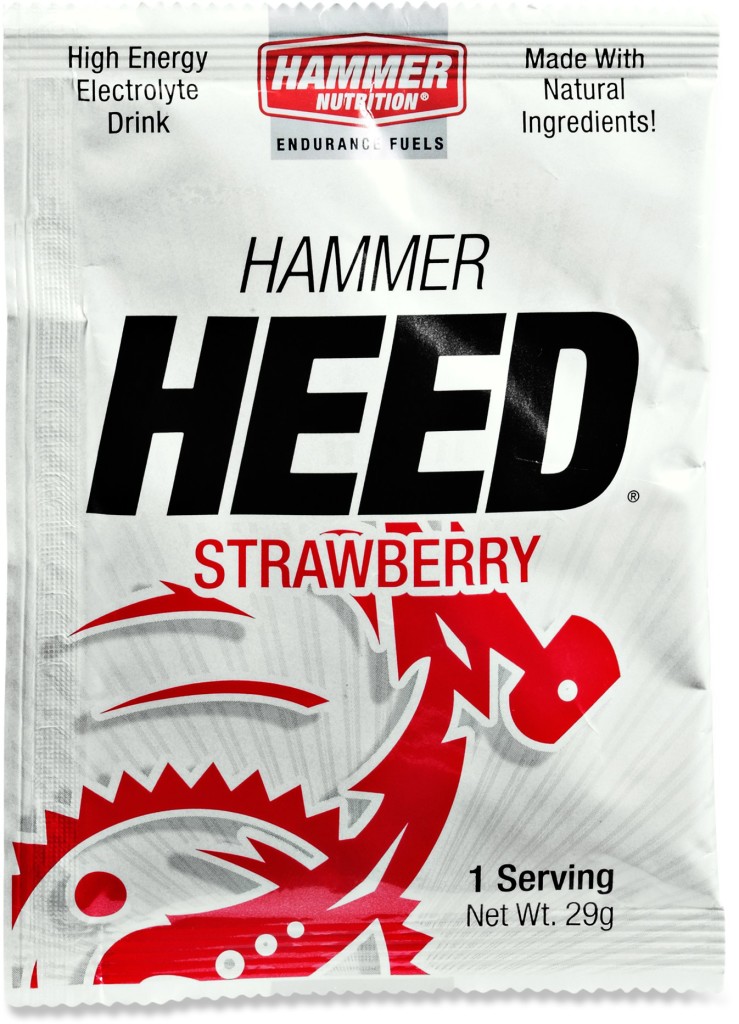 Hammer is a well known purveyor of some of the best energy and recovery products for all sorts of sports, and its HEED (High Energy Electrolyte Drink) mix is guaranteed to have you performing optimally on your bicycle.
HEED combines electrolytes, essential amino acids, calories, and fluid to help you stay energetic, hydrated, and powering onward. The active ingredient, l-carnosine, has the added benefit of being proven to reduce lactic acid buildup in your muscles, preventing muscle fatigue and soreness on long rides.
If you're looking for a sport drink that will keep you hydrated and replenish and rejuvenate your entire body, you should check out Hammer HEED Sport Drink Mix here!
NUUN Energy Drink Mix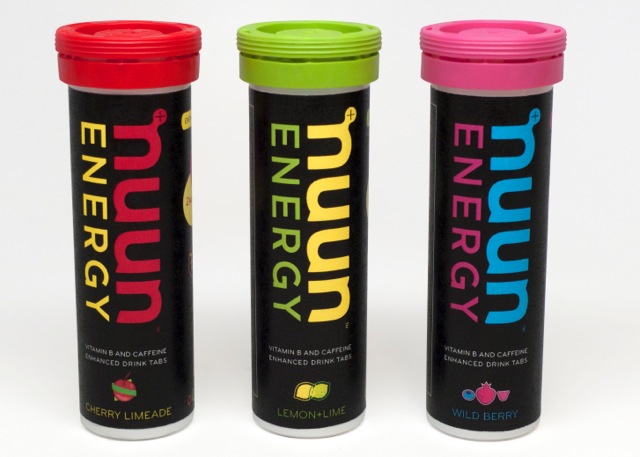 Ok, we cheated a little bit by covering NUUN Energy Mix on our list of the best snacks to refuel while on the bike. But this great product warrants further mention here, as it is one of the best ways to keep your body at maximum performance levels while on the bike.
To use NUUN Energy, simply drop a tablet wait 2 minutes, and then drink. Whether you'd like to pre-mix the beverage or do it on the go is up to you, of course.
In no time, you'll notice the benefits of NUUN's special formula, which combines caffeine with essential B Vitamins and amino acids which will keep you awake, alert, and replenished, even during long rides. With no sugars or carbs, NUUN. Even better, NUUN doesn't have any sugar or carbohydrates, so it won't make you feel lethargic or add unnecessary calories.
Learn more about NUUN Energy Drink Mix here!
First Endurance EFS Liquid Shot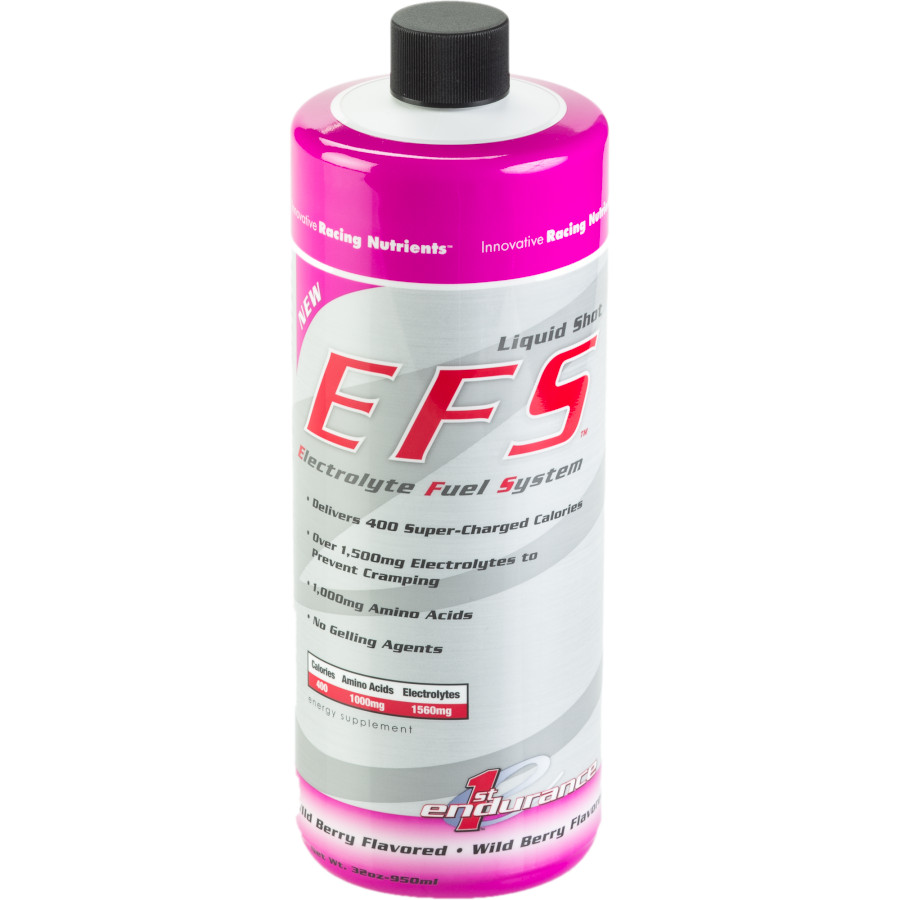 The First Endurance EFS Liquid Shot is a new product that kind of blurs the line between energy bars and energy drinks – each 30 ounce bottle of EFS (Electrolyte Fuel System) contains 6 400-calorie servings of the beverage, which makes it function essentially like a Gu or energy bar.
However, the EFS Liquid Shot also has more electrolytes than any of these food-based supplements, and is much easier to transport, as it can be added to water, or brought along separately. The EFS Liquid Shot mixes fast-acting, slow-acting, and easy-absorbing carbs, and plenty of amino acids for recovery.
The electrolyte blend provided in the beverage consists of of 400mg sodium, 290mg potassium, 150mg calcium, 120mg magnesium, and 600mg chloride. This mixture ensures that you will stay optimally hydrated for the duration of your time on the bicycle.
To learn more about the First Endurance EFS Liquid Shot, click here!