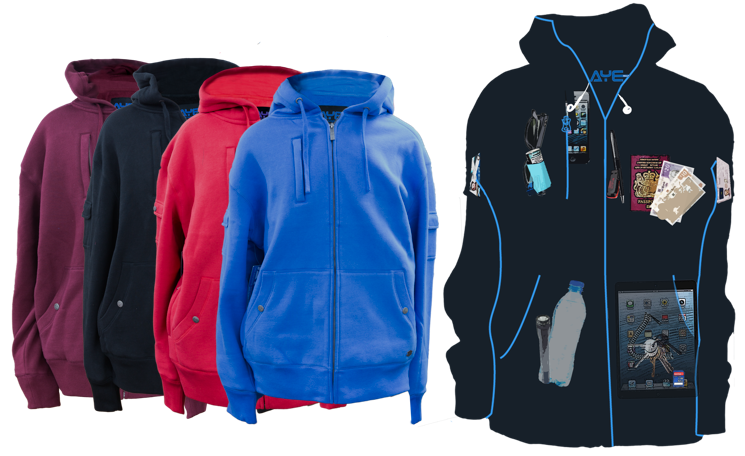 AyeGear's H13 is the ultimate storage hoodie for bicycle touring–it's spacious, it's cozy, & the compartments are incredibly discreet for your electronics.
Good storage and gear organization is a hug part of a successful biking tour. You want a place for all your various goodies and gadgets and as much easy access to them as possible. This is usually achieved through a combination of vests, jackets and packs.
But now AyeGear, one of the world's premier travelwear outfitters, has an all-in-one solution: the H13.
Discreetly Store & Secure with the Ayegear H13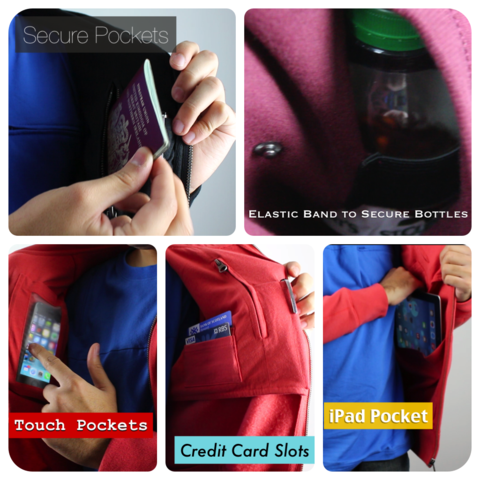 The H13 is an extraordinary travel hoodie with more compartments than you could shake a stick at.
With 13 total pocket compartments, you'll have quick access to all your travel essentials, from electronics to keys to sunglasses to moolah and more.
Each compartment is uniquely designed to house items of all shapes and sizes. Among them:
Small pocket specifically catering to credit cards and ID
Big inside pocket made for holding iPads and other tablet PCs
See-through, touch-sensitive pocket for safe operation of MP3 players and smartphones
Each pocket compartment is remarkably secure, too, giving you some peace of mind along with your new-found peace from too many storage-ready layers and packs.
Other Features of the AyeGear H13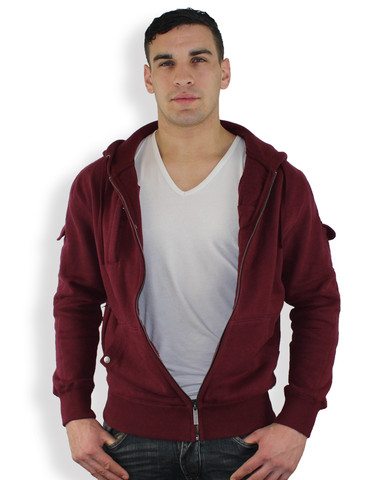 Aside from its ample storage-space offerings, the H13 is also incredibly comfortable. It's a fleece-lined garment that'll be sure to keep you nice and warm, even during bicycle tours in cold climates.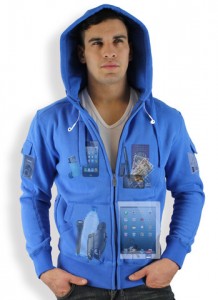 Building upon the success and innovation of AyeGear's past popular hoodies, like the H12, the H13 has been given several design upgrades. It's now more lightweight, made with higher quality (and softer feeling) materials, and crafted with tougher zipper-closures and more durable stitching.
AyeGear prides itself on always striving to meet its CAPS goal. What is CAPS? It's "connectivity, accessibility, mobility, and security."
And with the H13, they've redefined what the bar is.
Learn more about the H13 at Amazon.com (and help support Bicycle Touring Guide!)
What about you? What products do you use to store your goodies when touring? Do you rely more on multi-pocketed outerwear or compartmentalized packs