Winter is just around the corner and cyclists have two options to deal with it.
You could freeze your way biking through it. In fact, check out our article on winter biking riding for some tips to help you along the way.
Another, considerably more enticing option, is to abandon the snowy winter paths and head to warmer weather.
From Patagonia to France here are the top three warm weather locations to visit for a tour this winter. And, to help you along the way, the perfect gear for the climate of each location.
Head South This Winter A South American Bike Tour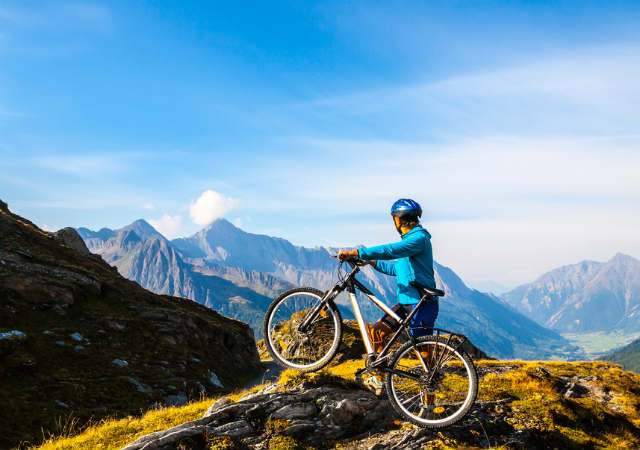 As North America is cooling down, our neighbors in the south are just starting to warm up — making it the perfect time to see the region by bike.
When it comes to cycling in South America, Patagonia is about as good as it gets. People from around the world travel to this iconic park, which stretches from Argentina to Chile, to visit penguins, backpack, hike and bike.
In the Argentinean side of the park, there are several formal tours hosted by local cycling groups.
The Duvine Cycling Adventure company is a good group to consider.
The five day tour takes you up and down Andes mountain range, through charming southern Argentina towns and alongside glacial lakes.
The tour includes daily breakfast, lunch and dinner ranging from traditional Argentinian barbeques to high end Argentine restaurants.
To arrange a tour visit the Duvine Cycling Adventure website. Prices vary depending on group size. Private tours available at discounted rates for larger groups.
If you are interested in exploring the Chilean side of the park and looking for cycling plus some other outdoor activities, consider the Cascada Expediciones Epic Patagonia Multi Sport Adventure.
This 5-day tour exposes you to the very best of Chile's portion of Patagonia — the Torres Del Paine National Park. The itinerary includes cycling, kayaking alongside glaciers, horseback riding and trekking.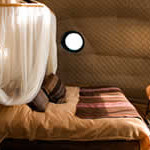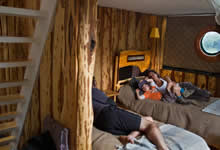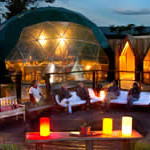 Participants stay all week in super cool EcoCamp domes located in the heart of the park and are treated to traditional Chilean Asados (barbeques) and catered picnics in some of the most fantastic scenery you've ever seen.
Prices range from around $3,000 to $5,000 depending on accommodations.
Other good tour operators in Patagonia:
Gear For Cycling Tour in Patagonia
Plan for a variety of temperatures and cycling conditions.
Patagonia is known high winds so a solid cycling wind breaker is a must.
We recommend: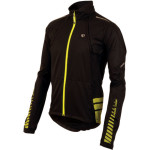 The area can also receive heavy rain and rain gear, like waterproof rain paints, is recommended for anyone visiting the Argentinian or Chilean park.
For cyclists, we suggest:
Most tours provide bikes for you but if you plan to bring your own consider a hybrid bike since you should expect some long road rides, as well as more rugged mountain terrain.
Some good options: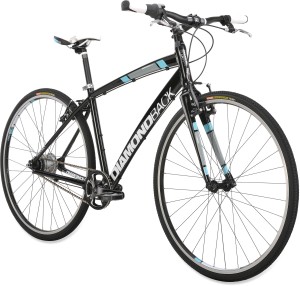 Head to Vietnam for an International Bike Tour You'll Never Forget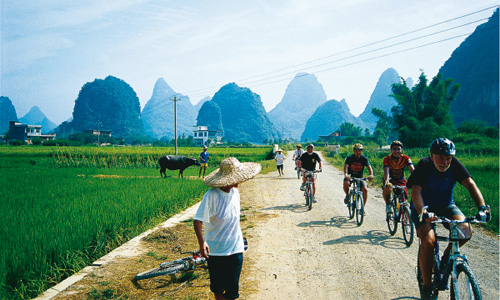 It might surprise you that Vietnam is a world class cycling tour destination but in the past several years the nation's bike scene has taken off, attracting tourists from around the world.
There are dozens of tour companies operating in Vietnam, offering everything from day excursions to month-long trips.
The 14-day Saigon to Hanoi cycling trip hosted by the Explore! travel group offers a moderate ride through the nation's most popular destinations.
The trip starts in Saigon (now Ho Chi Minh City), where riders cycle through the historic Cu Chi Tunnels — which played an integral part in the Vietnam War — and explore the nearby Mekong Delta.
From there, the tour travels by bike and bus north. First, participants visit the Vietnamese highlands and then on to the beaches of Nha Trang. The charming, lantern dotted town of Hoi An comes next as the tour travels very far north to the remote northern city of Hue then back south for an overnight boat tour of Halong bay. The tour ends in the national capitol of Hanoi.
Over the entire tour, cyclists ride about 510km (317 miles), staying in hotels along the way. The bike and spare parts are provided. Participants must bring their own helmets. The tour costs around $2,000 per participant — a deal considering how long it is.
Other Good Cycling Tours in Vietnam:
Vietnam Bike Tour Cycling Gear
When it comes to cycling in Southeast Asia, you can guarantee one thing. You should expect to be riding all day in hot, humid weather. Sound unbearable? So long as you drink plenty of water and have the right bike gear you will be fine.
To help you drink plenty of water, consider investing in a large hydration system.
Here are some good options: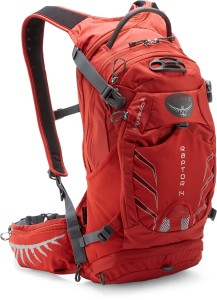 You will also need sweat wicking shorts and shirt that breath well in the high humidity.
Some good shorts are:
Similarly to Patagonia, expect to ride on a mix of roads and mountain terrain.
More hybrid bike options: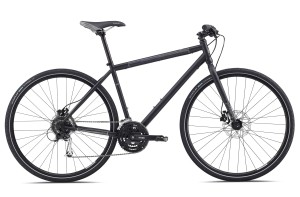 Mountain Biking in the French Riviera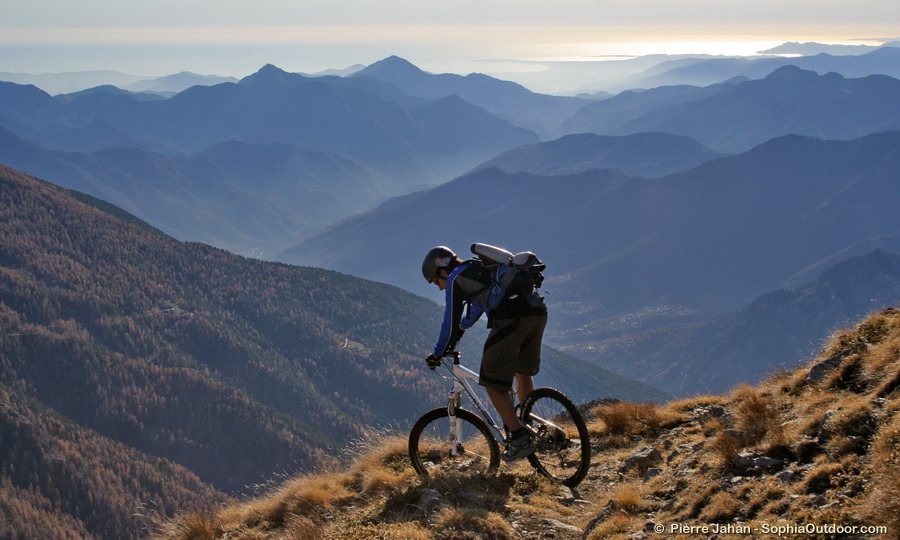 Some people travel to France for the cafes and shopping of Paris.
We prefer exploring the mountain bike trails of Côte D'Azur, France — or the French Riviera.
The annual Trans Provence mountain bike race draws an international crowd to the region every year. Lucky for tourists, this spectacular mountain bike route is open for guided bike tours the rest of the year.
Following the same route as the professional race, the fully-guided and vehicle-supported 6-day Trans Provence bike tour takes riders along grueling mountain passes through the Southern French Alps to the Mediterranean Sea.
The tour, including food, seven nights of accommodations and transportation from the airport costs around $2,000. It is rumored to be one of the most spectacular mountain bike excursions in the world.
Some other good tours in the area:
Bike Gear For Mountain Bike Tour In French Riviera
Long mountain bike trips like the Trans Provence tour require some different gear than a road biking trip.
Cycling gloves, for example, are an important addition to your regular gear lineup. The gloves will give your hands an extra layer of protection and prevent blistering as you navigate through the bumps and jumps of mountain trails.
Some good mountain bike gloves are:
Mountain biking also requires a good pair of bib shorts to wear underneath a pair of baggier shorts or pants.
Some of our favorites are: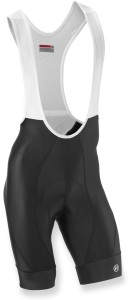 A top-of-the-line full suspension mountain bike is a must for this trip. With six days challenging mountain biking ahead of you, the right bike will make all the difference.
Mountain bikes that will support you the whole trip include: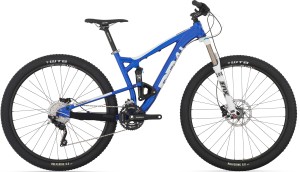 Hopefully this article will inspire you to explore some of international bike tours. Cycling is such a good way to get to know a country.
Where are your dream tour destinations?