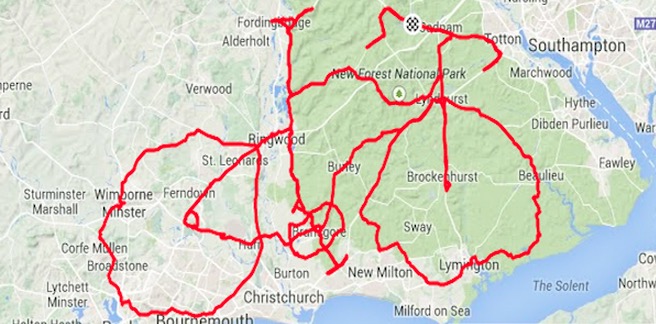 The Best Bicycle Tours on All Seven Continents
If you're serious about bicycle touring, it should be a goal of yours to explore as much of the world as possible on your own two wheels. While getting to every country in the world on a bicycle is highly unrealistic, there is no reason why you can't set your sights high, and try to get to every continent for a bicycle tour at least once (ok, maybe not Antarctica, but more on that later).
If you have trouble planning exactly where to go for your bicycle tours, or aren't in the know about the best spots to go in each continent, don't worry, we have you covered.
We have surveyed all of the data of bicyclists' favorite rides around the world and now we have compiled a list of the best bicycle tour routes in every continent. Here's hoping that you will have the pleasure of experiencing all of these amazing, scenic rides in your lifetime. Get started as soon as you can!
Here are the best places for bicycle tours on every continent.
North America: California, USA – The Pacific Coast Highway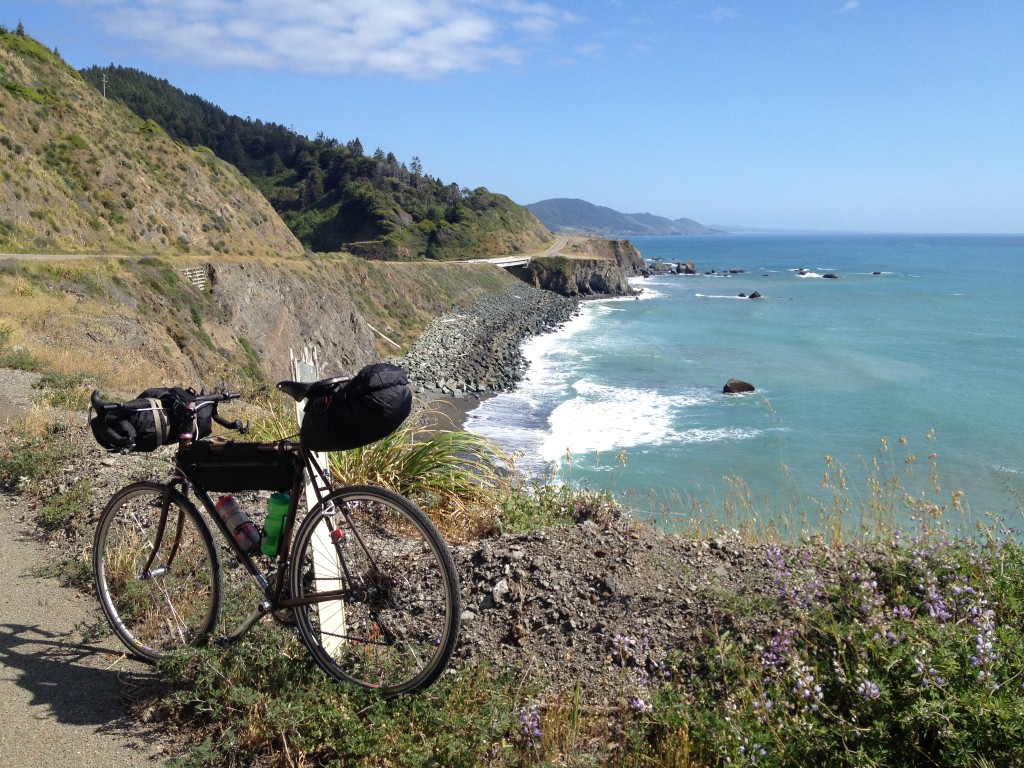 The Pacific Coast Highway is one of the most beautiful roads in the entire world, snaking 650 miles along California's coastline from the Los Angeles area to the San Francisco Bay. The PCH has been etched into American lore, as beat generation writers like Jack Kerouac wrote extensively and with great praise about the region in several iconic works.
Today, the PCH remains as beautiful as ever, and the route is ideal for bicycle touring, as California's beaches offer many easy, gorgeous campgrounds where you can rest your head as you gear up for another day on the saddle. Furthermore, the scenery along the PCH, such as the sprawling, gorgeous cliffsides of Big Sur is the stuff of legend.
If you're looking to do a bicycle tour in North America that is convenient and gorgeous, you should look no further than cycling along California's Pacific Coast Highway.
South America: Chile – Carretera Austral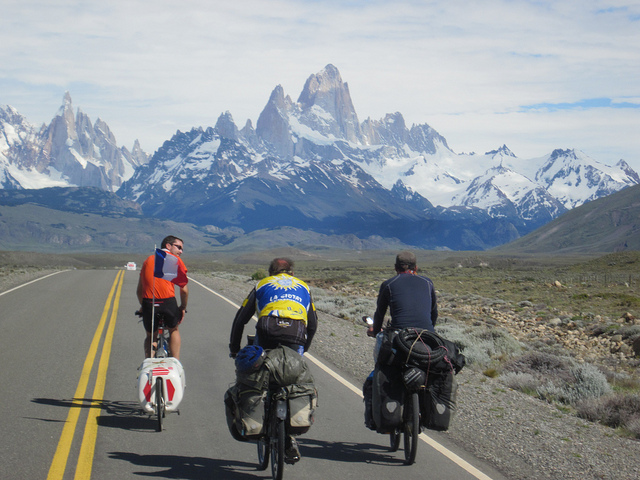 Spanning over 800 miles from Puerto Montt in central Chile, through Caleta Yungay to Villa O'Higgins in northern Patagonia, the Carretera Austral bicycling trail is mostly unpaved and will require many ferryboat transfers and tent camping. But that price is worth it for one of the most beautiful cycling tours in the world.
The mountainous beauty of Chile is one of the world's more impressive sights, and you will feel completely at peace as you make your way along the myriad mountains, lakes, and glaciers.
However, if you plan on tackling this trail, make sure you bring a sturdy bike – the unpaved roads in many areas will not be good to a standard road bike.
If you find yourself wishing to explore South America on two wheels, though, you cannot find a more beautiful route than the majesty of Carretera Austral.
Australia: The Great Ocean Road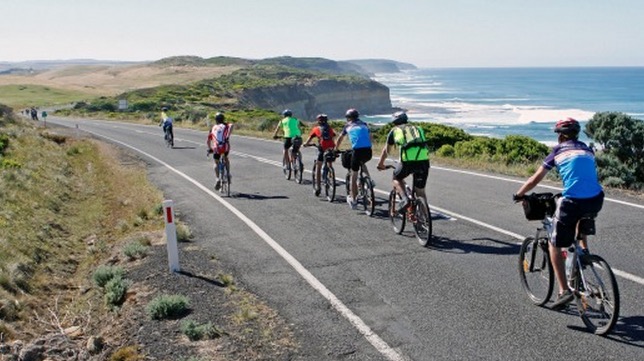 In Australia, there is no shortage of natural beauty and intrigue. However, our favorite bicycle tour on the Australian continent is this incredible ride from Torquay to Allansford, Victoria, covering 151 miles along the country's Southern coastline.
The Great Ocean Road is a big time tourist attraction in the country, and most of the trail is accessible by cars and bikes alike; however, the area is exceedingly popular for cyclists, and special measures are taken to ensure the safety of those who are not in vehicles.
This ride might be a lot shorter than most of the bicycle tours we've mentioned, but if you take your time and enjoy the beauty of the area, you can stretch the Great Ocean Road into a several-day bike tour that will allow you to experience Southern Australia in a way that you would not otherwise be able to.
In any case, if you're traveling to Australia, the Great Ocean Road is one bicycling route that is not to be missed. Check it out or regret it forever.
Africa: Morocco – Agadir to Essaouira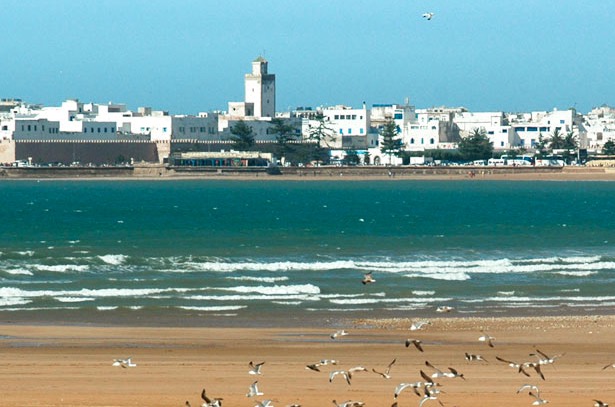 Since much of Africa is underdeveloped, and many other parts are pretty much uninhabitable, it is not an ideal continent for bicycle touring. However, if you venture into North Africa, you'll find Morocco, which is a highly underrated tourist destination with some downright beautiful bicycle trails.
Perhaps the most beautiful and most well-known bicycle tour in Morocco is the Western coastal route between the towns of Agadir and Essaouira. While this trail is only about 110 miles long, you can turn it into a multi-day bicycle tour by taking time to camp and take in the gorgeous Moroccan countryside.
When it comes to cycling in Africa, Morocco is the place to be, and this coastal cycling will make you glad that you took a chance on a place that isn't as well-known for cycling as some of the others on this list. After all, there's nothing more liberating than having the road to yourself.
Asia: China and Pakistan – The Karakoram Highway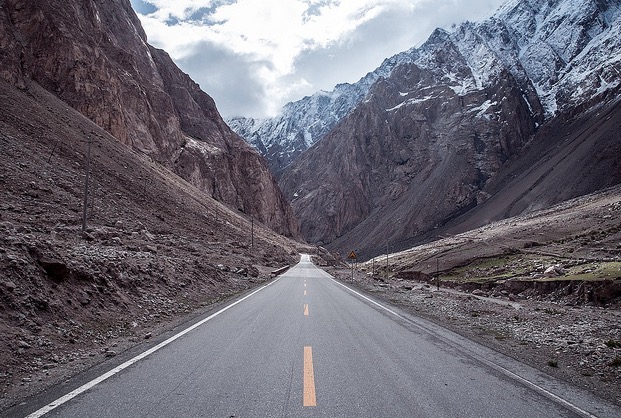 Spanning more than 800 miles between China and Pakistan is the Karakoram Highway, which is the highest paved road in the world…but also one of the most gorgeous stretches of asphalt known to man. With a peak elevation of over 15,000 feet, the altitude makes the Karakoram Highway a bicycle tour for only the most experienced and trained cyclists, as beginners can become debilitated by the effects of the altitude.
However, if you are skilled and prepared enough to handle the soaring heights of the Karakoram Highway, it is one of the most gorgeous and challenging bicycle tours in the world. The route takes you between China and Pakistan, which are connected by the Khunjerab Pass, tucked high in the Himalayas.
For those that are brave (or foolish) enough to take on the Karakoram Highway, the reward is some of the most beautiful scenery you can experience on a bicycle. While much of the road is open to cars as well, the time to go is now, as it is still a fairly lightly traveled route – though that could change in the future.
Europe: France – Luchon to Bayonne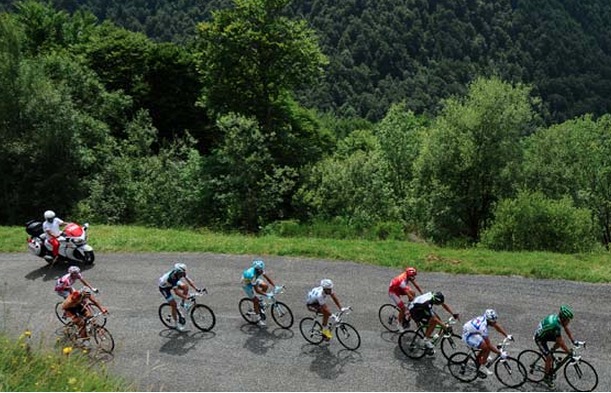 If you're going to do a bicycling tour in Europe, obviously part of that has to include France, the cycling capital of the world. This 200 mile ride from Luchon to Bayonne has been included in several Tour de France races; however, that does not mean that a bicycle tourist should entertain the notion of tackling this grueling ride through the French mountains.
In the 1910 Tour de France, the stage winner took 14 hours to traverse the terrain on this demanding ride that is filled with steep mountain passes, long climbs, fast downhills, and plenty of gorgeous vistas of the French countryside. For a decently experienced bicyclist, this ride is certainly doable, if difficult, but it can easily be a several-day journey for you.
The scenery between Luchon and Bayonne is gorgeous, and you'll enjoy the route extra knowing that most of cycling's legendary figures have ridden along the same route. If you're looking to do a bicycle tour in the country that is synonymous with bicycling, you shouldn't miss the route from Luchon to Bayonne.
Antarctica: The South Pole Epic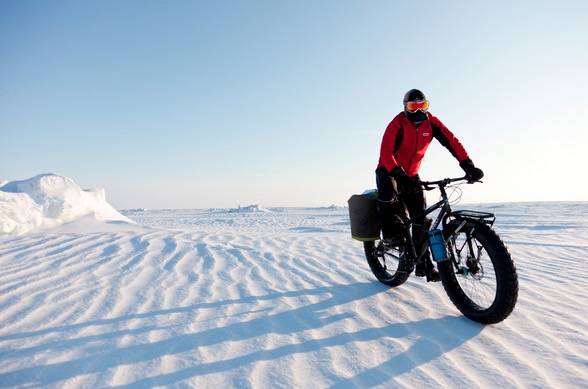 Let's be honest – you'd have to be absolutely insane to plan a bicycle tour in Antartica, where temperatures are brutal, roads are scarce, and humans are ill-equipped to deal with the conditions.
However, in 2012, a man by the name of Eric Larsen did the impossible, traveling solely by bicycle for 750 miles, north to south, across the Antarctic continent.
Feel free to give the "South Pole Epic" a shot if you're completely nuts – Larsen is the only man to do it – but if you need to check bicycling in Antarctica off of your bucket list, you'd probably be better suited pedaling around the scantily-paved portions of the McMurdo Station research center. Good luck!
So there you have it – the best bicycle tours on all seven continents. You might as well get started now and make "bicycling on all seven continents" a goal you aspire to. Have fun!