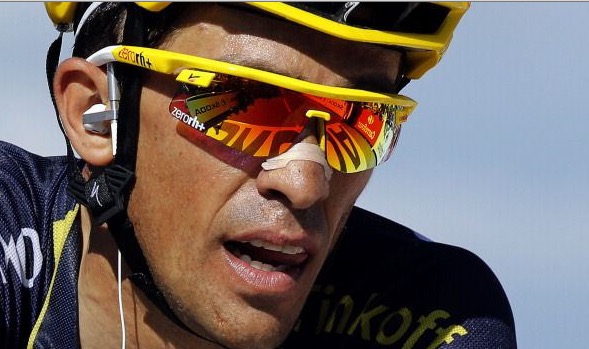 Best Cycling Earphones of 2015
If you're the type of cyclist who likes to ride by yourself and really get into the zone, then you probably also like to blast some jams from time to time to keep you pumped up and charging. However, the nature of cycling is certainly not conducive to all types of headphones and earphones. When you're moving fast, sweating, and can't be bothered to constantly adjust things, a majority of audio equipment will simply not get the job done.
Because of this, there are several companies that focus on making earphones that are perfectly suited to an active lifestyle, such as the one led by cyclists. When shopping for sport earphones, there are a few factors to consider. First, you'll want earphones that fit perfectly and stay in place, because there is nothing more annoying than constantly having to adjust your ears when you're focusing on a ride. Secondly, you'll want a pair of earphones that hold up well with moisture, since you'll obviously be sweating, which can lead to lesser earphones slipping out of place. Thirdly, you'll obviously want to focus on audio quality; the sound of rushing air around you should not be louder than your music.
With that said, here are three pairs of earphones that we found to be particularly excellent for cyclists. All of these earphones are designed with athletes in mind, and will continue to perform excellently throughout all of your bike rides.
Here are the best cycling earphones you can buy in 2015.
Outdoor Tech Orcas Wireless Bluetooth Earbuds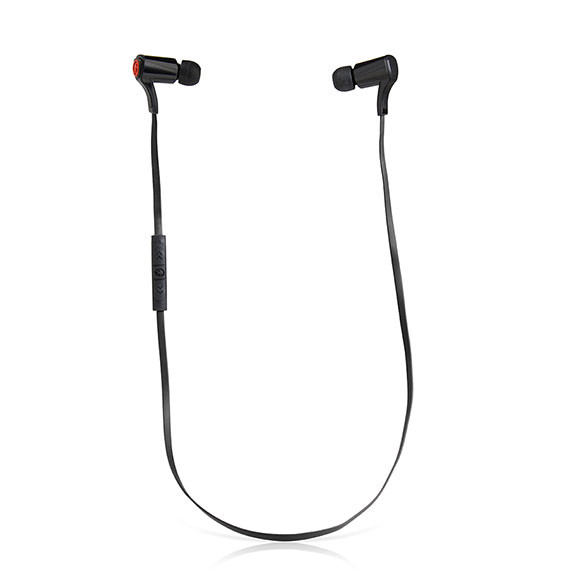 Of course, one easy way to ensure that your earbuds don't get jostled while riding is to go the wireless, Bluetooth route. Outdoor Tech Orcas Wireless Bluetooth Earbuds do just that, and as a result, require very little maintenance while you are on the bike. These earbuds bring you high-fidelity audio quality, and they are sweat and splash-proof, ensuring that your workout will not cause the earbuds to fall out of place or get damaged.
Furthermore, the Outdoor Tech Orcas Wireless Bluetooth Earbuds come with a built-in microphone that will allow you to take an important call with the push of a button, something that is certainly an added bonus for cyclists. These earbuds can also last for a long time; playing continuously, the lithium-ion battery will last six hours, with an additional 150 hours of standby time.
If the features of the aptly-named "Orcas" aren't enough to get you excited, you can take pride in the fact that with every purchase of these earphones, Outdoor Technology donates to the Whaleman Foundation, which is a non-profit focused on the conservation of whales, dolphins, and other cetaceans. Check out these excellent earphones and help a great cause here!
Normal Earphones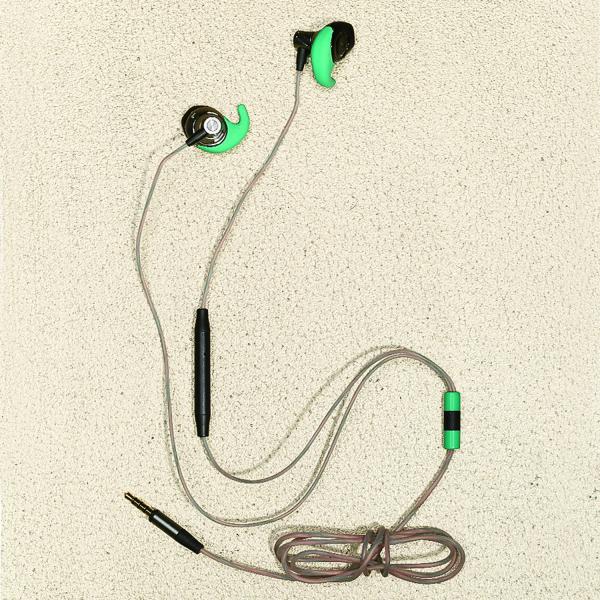 The newest player in the game, and certainly one of the most innovative are the new Normal Earphones, which seek to redefine everything you know about earphones. Normal Earphones are high-tech and 21st Century through and through; the company takes orders through a smartphone app, and every pair of these earphones are custom and 3D-printed.
The app that Normal uses for orders works by having you actually take pictures of your ears, so that the company can 3D print a pair of earphones that contours exactly to the shape of your specific ears. This is impressive, high-tech stuff, and certainly a method of production that has never before been utilized in the field of audio equipment. Normal is easily the most unique brand around right now –  but should you believe the hype?
In short, yes. Normal Earphones are excellent, and a perfect choice for cyclists and other athletes. With construction suited to your ears and no one else's, Normal ensures that their earphones fit you perfectly in a way that competitor products simply cannot. Unlike traditional molded earphones, Normal Earphones don't sit deep inside your ear canal, instead resting snugly at the entrance. This is key, since having earbuds too far in your ear can damage your hearing.
Finally, Normal Earphones are extremely durable, and produce sound quality that is on-par with other elite options. If you want a pair of earphones made specifically for YOU, then check out Normal's website here!
Skullcandy Chops In-Ear Sport Headphones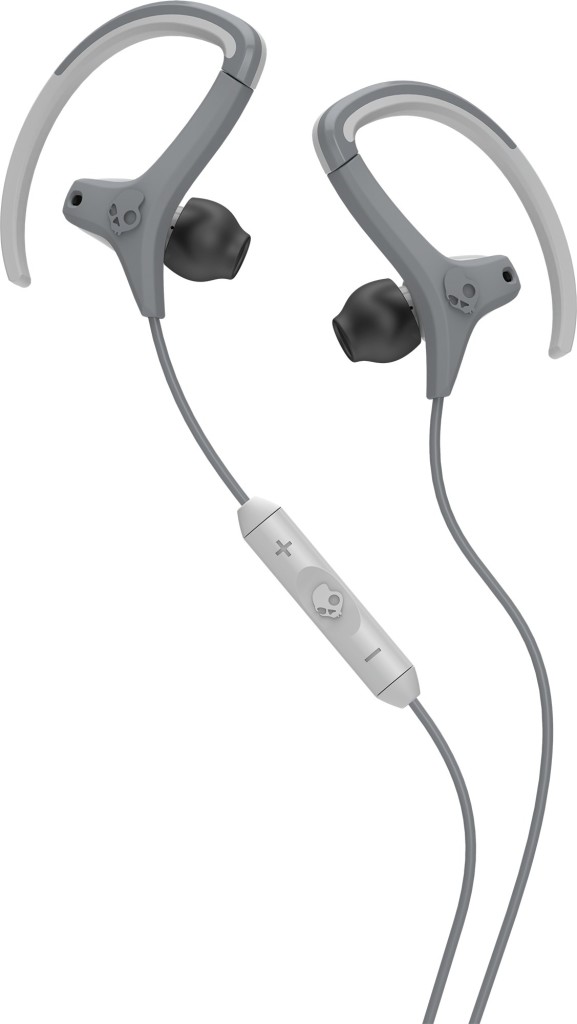 Another excellent choice in earphones that are designed explicitly for athletes are the Skullcandy Chops In-Ear Sport Headphones. Skullcandy is one of the best-known brands for producing high-quality earphones and headphones in recent years, and the company's foray into the sporting market cannot be seen as anything other than a success.
Skullcandy Chops are an excellent choice for cyclists, as they have ear-clips and tangle-free cords that ensure you don't spent time fiddling with your earphones while you are riding. These earphones also use sticky gel technology to keep the buds in place, even while you sweat and deal with wind rushing by you. A hydrophobic coating also ensures that neither sweat nor water damages the earphones and affects sound quality.
Speaking of sound quality, the Skullcandy Chops In-Ear Sport Headphones give you more bang for your buck than competitors, with rich, full sound that fills your ears and lets you hear every detail. Perhaps the best thing about these excellent earphones, though, is the price. At just $49.95, Skullcandy Chops are cheaper than many inferior competitors.
For great sound and a great deal, take a look at the Skullcandy Chops In-Ear Sport Headphones here!