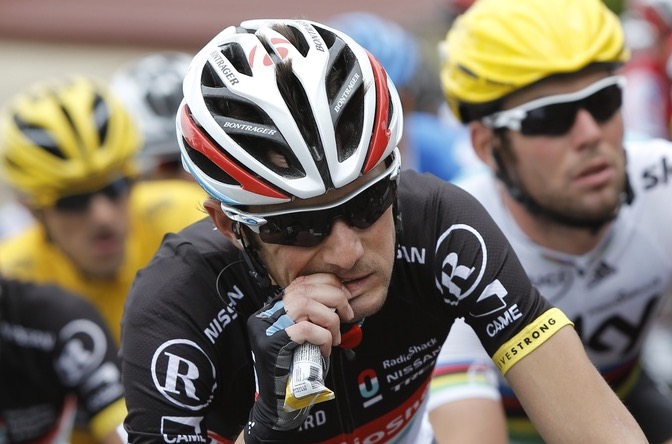 Best Cycling Energy Supplements of 2015
When you're out on the bike this summer, spending long hours engaging in strenuous physical activity in the warmest months of the year, you'll want to make extra sure that your body is receiving the fuel it needs to perform at peak levels.
From energy drinks to energy bars to energy chews to real food, the options you have for staying replenished and ready to go are pretty much endless. Different people swear by many different things to reach their optimum performance levels, and you can't necessarily go wrong with anything that works for you.
However, some products are simply shown to be ideal for keeping your body in the best shape possible during a ride. Today we're showcasing five energy supplements and fuel products that will ensure you never feel that dreaded energy crash while out on the bike.
Here are our five favorite energy supplements for cyclists in 2015.
KIND Strong & Kind Bar

KIND Bars are known for their natural ingredients and simple, food-based approach to energizing athletes. The KIND Strong & Kind Bar is the latest innovation from the company, and these bars are specifically designed for athletes that need a boost.
Instead of using a bunch of synthesized and unpronounceable ingredients, the KIND Strong & Kind Bar utilizes a less-is-more approach in creating a product that is healthy, delicious, and simple. With Strong & Kind Bars, you will know exactly what is going into your body, and how those ingredients can benefit your performance.
KIND Strong & Kind Bars are comprised of almonds, seeds, and other natural ingredients, and are certified to be gluten-free and non-GMO, while giving you the protein and real food ingredients that your body needs to be properly fueled.
If you want the ultimate in organic, natural energy, look no further than the KIND Strong & Kind Bar, which will give you everything you need with no extras thrown in. You can buy these bars here.
Gu Hydration Drink Tabs

If you've been cycling for a while, you're almost certainly familiar with Gu, a company that is best known for their squeezable energy gels. However, Gu has expanded beyond that niche to create more products, and the Gu Hydration Drink Tabs are one such innovation that can benefit cyclists of all persuasions.
These tabs aren't designed to give you any food-like energy, but are perfect for replenishing electrolytes and increasing hydration when your body starts to crash. Free of questionable chemicals and synthetic compounds, Gu Hydration Drink Tabs rely on Xylitol for flavor – and while that name sounds unnatural, Xylitol is actually just a low-calorie sweetener that is harvested directly from plants.
This all-natural hydration formula also contains 320 milligrams of sodium in each tab, allowing you to easily replenish the electrolytes that you are sweating out. This easy-to-use dissolvable tab will give you all the hydration you need when your muscles start to burn during a ride. Check out the Gu Hydration Drink Tabs here!
Frontier Bites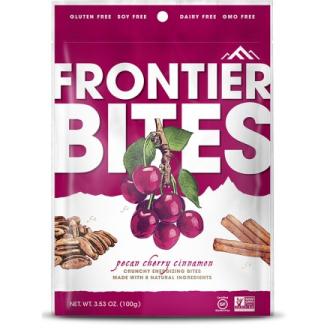 A new player on the market, Frontier Bites are the product of a Kickstarter campaign that was intended to create an all-natural product that athletes would love. Two years after receiving funding, Frontier Bites are now widely-available and have become a favorite of many cyclists and other outdoorsmen who are looking for healthy, natural energy.
With no additives, Frontier Bites are made of completely organic ingredients and are lightly sweetened with brown-rice syrup and honey. This allows these bites to taste great while you know you are ingesting ingredients that are completely natural and healthy. Frontier Bites are dairy and soy free, non-GMO, and made with ingredients that you eat regularly, such as pecans, macadamia nuts, and other organic food items.
The natural ingredients in Frontier Bites are designed to give your body the fuel it needs, with natural protein compounds, antioxidants, and Omega-3 fatty acids that will serve to keep your muscles strong even when you start to wear down.
Learn more about Frontier Bites here!
Honey Stinger Protein Bar

Honey Stinger is best known for their signature energy chews, however, this company also makes a quality energy bar that will make all cyclists happy. The Honey Stinger Protein Bar comes in a variety of delicious flavors, and gives your body everything it needs to take on the rigors of long hours on the bike.
Each Honey Stinger Protein Bar comes packed with 22 vitamins, antioxidants, and plenty of calcium, all of which are optimal for full-body support and recovery. These bars are also non-GMO and gluten-free, and use zero trans fats in their production. With 10 grams of protein in each bar, Honey Stinger Protein Bars are guaranteed to supply your muscles with the strength they need as well.
While Honey Stinger Protein Bars may not look as raw and organic as products like KIND Bars, rest assured that these bars are all-natural and designed to supply your body with essential nutrients, without adding any junk.
You can buy Honey Stinger Protein Bars here.
The New Primal Grass-Fed Beef Jerky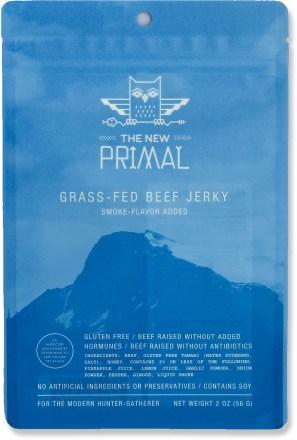 One item that's great for fuel that's not often talked about is beef jerky. While flashy energy bars and supplements dominate the conversation, there's something to be said for natural, organic fuel that you already love to eat. The New Primal Grass-Fed Beef Jerky is arguably the best beef jerky on the market for athletes, and it is delicious and gets the job done.
With all natural, grass-fed beef, The New Primal Grass-Fed Beef Jerky is made of organic, healthy ingredients that taste great and fuel your body more than adequately. With 2.5 grams of fat and 10 grams of protein per serving, this beef jerky is some of the most lean, healthy beef jerky you'll find, and it packs a solid punch of essential compounds.
Why bother with energy bars and drinks if you don't like the taste when you can just eat delicious beef jerky? If The New Primal Grass-Fed Beef Jerky is more your style, check it out here!