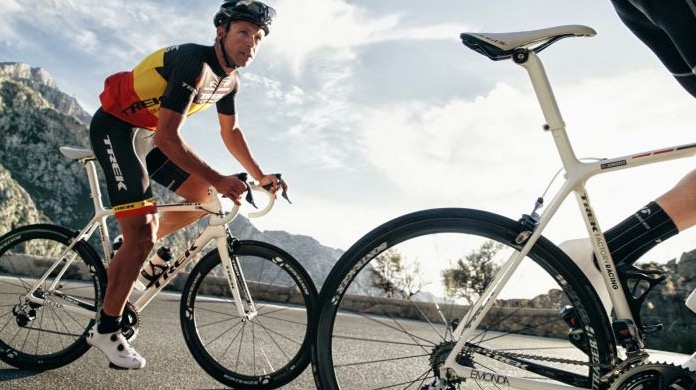 Best Men's Road Bikes
Bicycle technology is always changing and evolving for the better. Accordingly, the items that were once the best become outdated fairly quickly. Needless to say, A LOT has changed since we wrote our last article about the best men's road bikes on the market two years ago.
So, today we're bringing you up to date on the best road bikes for men RIGHT NOW. We'll start with some options that are more affordable before we get into some of the pricier models. Even the cheaper bicycles on this list provide great value, and will fit the needs of the vast majority of cyclists.
If you're looking for a quality touring bike, or just a great road bike to take out on plenty of rides this summer, these road bikes will not let you down. All of the following bikes are lightweight, engineered for speed, and come with quality components that make them an absolute dream to ride.
If you're in the market for a new road bike this summer, you should definitely consider the five bikes below. No matter your experience level, one of these bikes is guaranteed to be a great fit for you, so check them out!
Here are the five best road bikes of 2015.
#5: Cannondale Synapse Alloy 7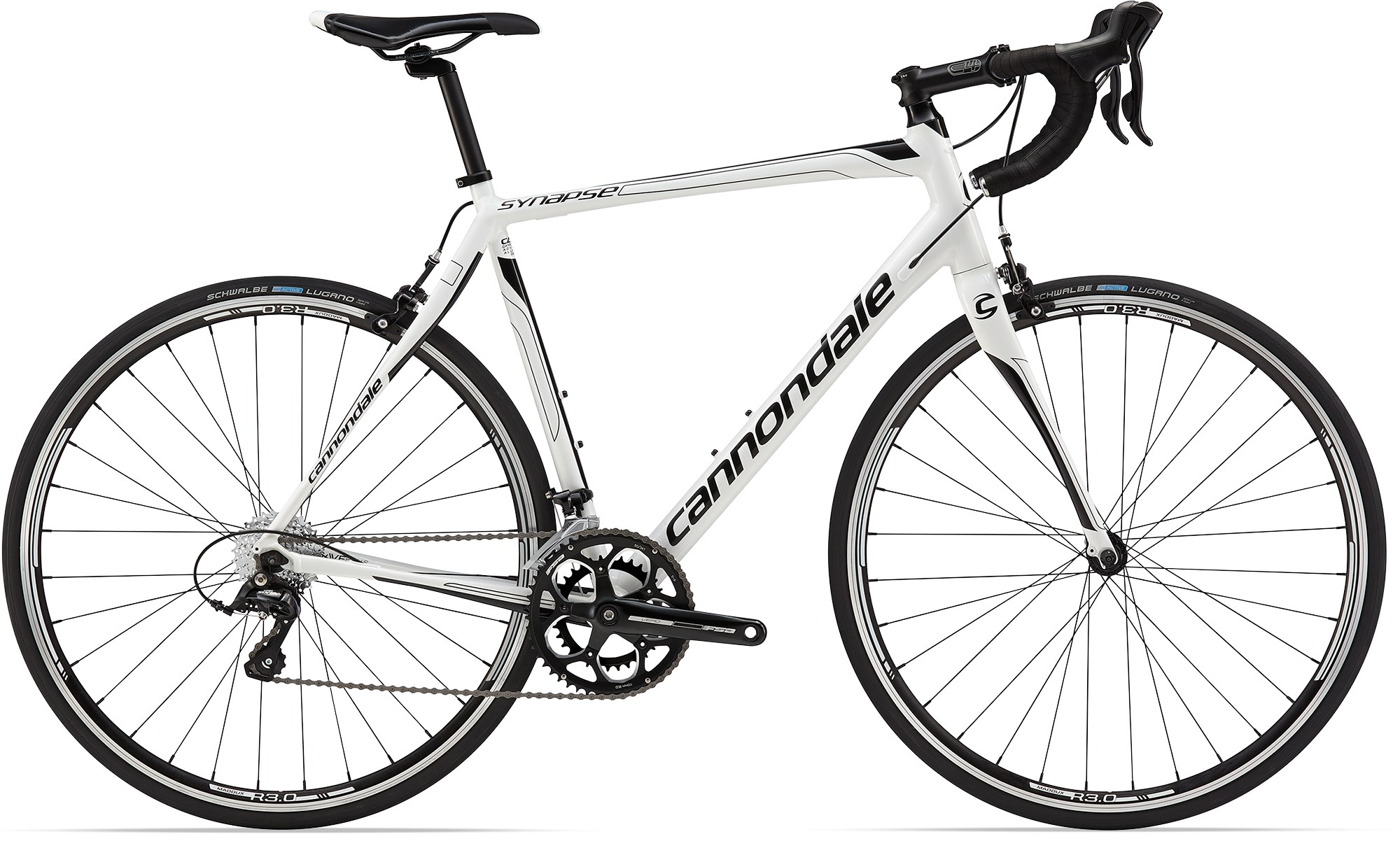 The Cannondale Synapse Alloy 7 is Cannondale's entry-level sportive and distance road bike, with an affordable price tag of just $959. However, the relatively low cost does not mean that the Synapse is anything short of a quality bicycle that is perfect for casual weekend and touring cyclists alike.
The Synapse Alloy 7 features an 18-speed drivetrain and Shimano Sora components, giving plenty of performance to this modestly-priced bike. The bike also comes equipped with Cannondale's signature Synapse Active Vibration Elimination (S.A.V.E.) technology, which dampens road vibration, keeping your arms and butt feeling a whole lot better on long rides.
If you're looking for a great, affordable touring bike, you'll also be glad to know that the Synapse comes with eyelets designed for rack and fender mounts, so attaching some panniers is no problem. Overall, you can't get much better bang for your buck in a beginner-to-intermediate road bike than the Cannondale Synapse Alloy 7.
Price: $959.00
Where to Buy: Online at REI
#4: Boardman Bikes Elite
 SLS 9.0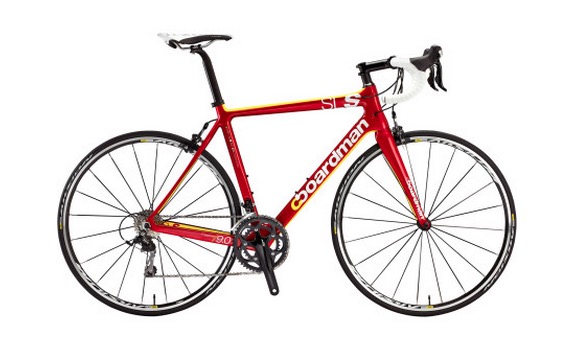 The Boardman Bikes Elite SLS 9.0 is a great intermediate-level road bike for cyclists who are serious about performance, and are willing to spend a little bit more to get it. The SLS 9.0 is one of Boardman's best value buys, and at $2,800, you will be impressed with what you're getting for the price.
The Elite SLS 9.0 is a lightweight, versatile bicycle that excels on hills without adding any weight whatsoever. At just 17.4 pounds, this ultralight bicycle is actually under the UCI's weight class limit standards. And unless you plan on racing professionally and being penalized for that, a bicycle that is this light is a great thing.
This bike's frame is constructed with high modulus carbon fiber monocoque – which means that the frame is formed in one piece, in a single mold, reducing weight as much as possible. This carbon fiber is also incredibly durable, ensuring that your Elite SLS 9.0 will survive many, many rides.
For just under $3k, the Boardman Bikes Elite SLS 9.0 is a great bike for serious cyclists that aren't looking to totally break the bank.
Price: $2,800.00
Where to Buy: Competitive Cyclist
#3: Scott Solace 30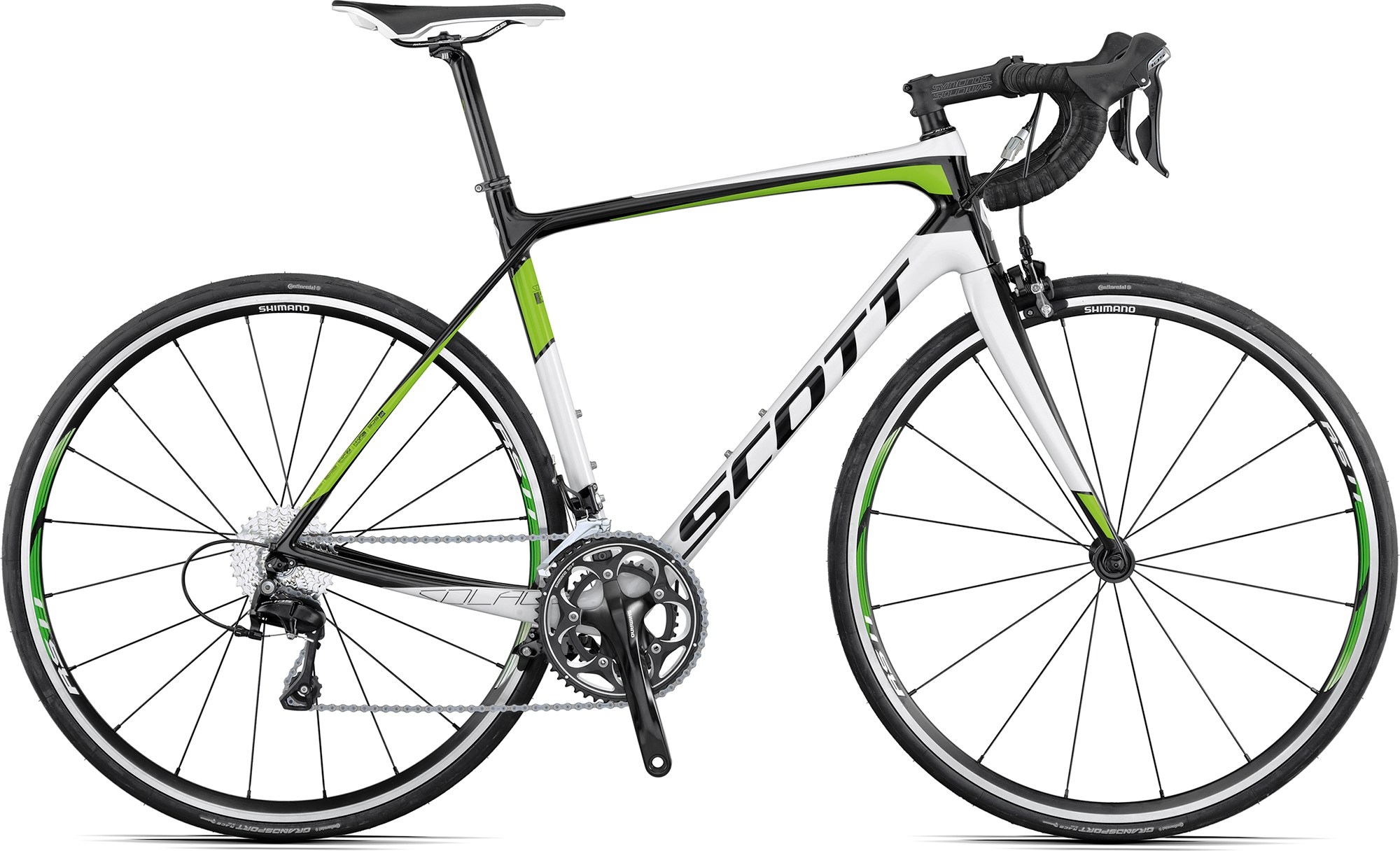 The Scott Solace 30 Compact Road Bike is another great road bike for a price that won't give you too much pause. For just under $2,200, you'll get the quality that comes with a brand like Scott, and a bike that is ideal for most non-professional cyclists. This road bike features plenty of comfort and performance for riders of all abilities.
The Solace 30 weighs just 17 pounds, 13 ounces, making it an incredibly light bicycle that will make your life easier on steep hills, while providing easy handling on all other terrain. This bike comes equipped with top-of-the-line Shimano 105 components, providing excellent performance and efficiency. The carbon-fiber frame features Scott's signature dual-zone technology, with a stiff Power Zone encompassing the drivetrain, transferring energy as efficiently as possible, and a flexible, shock-damping Comfort Zone around the saddle for optimum comfort on those long rides.
This bicycle is a great choice for road cyclists who value the ease of riding an ultralight bicycle. The Scott Solace 30 is easy to maneuver, and will keep you comfortable and charging hard for a long time.
Price: $2,149.00
Where to Buy: Online at REI
#2: Fuji Transonic 2.3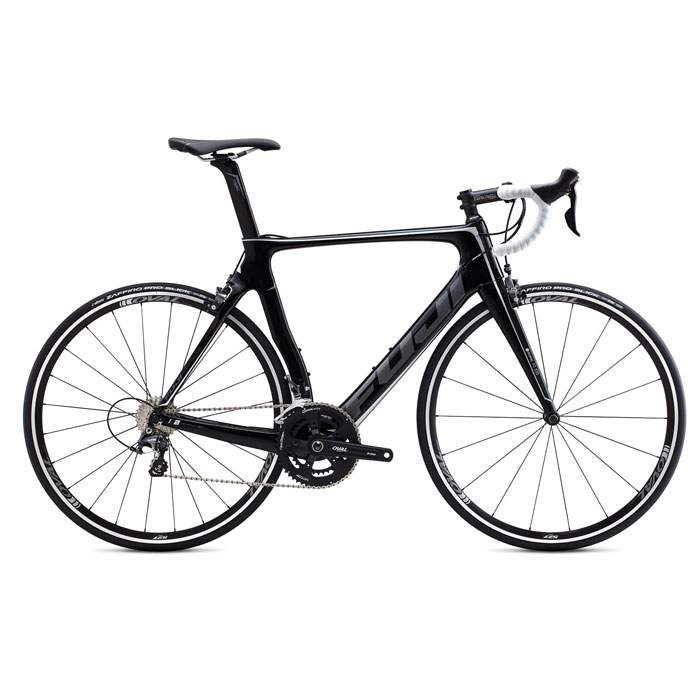 Another great bike that is well within the budget of most experienced cyclists is the Fuji Transonic 2.3 Road Bike. This bicycle debuted at last year's Tour de France with the NetApp-Endura team, and it marked Fuji's first entry into the aero road bike market. If the Transonic was good enough for professionals in the Tour de France, it's probably a sign that it is a quality bicycle that you should consider.
For only $2,400, the Fuji Transonic isn't out of the range of affordability, either. It's not too often that you can get a professional-quality road bike at this price point. The Transonic is built for speed, and has performed incredibly well in time-trial events, over both long and short distances.
With a Shimano Ultegra 6800 crankset, the Transonic is also equipped with elite components that make it even better. This bike will make you a better cyclist, period. Take advantage of the introductory pricing on this professional-quality bike before the value goes up!
Price: $2,399.99
Where to Buy: Performance Bike
#1: Trek Émonda SLR Custom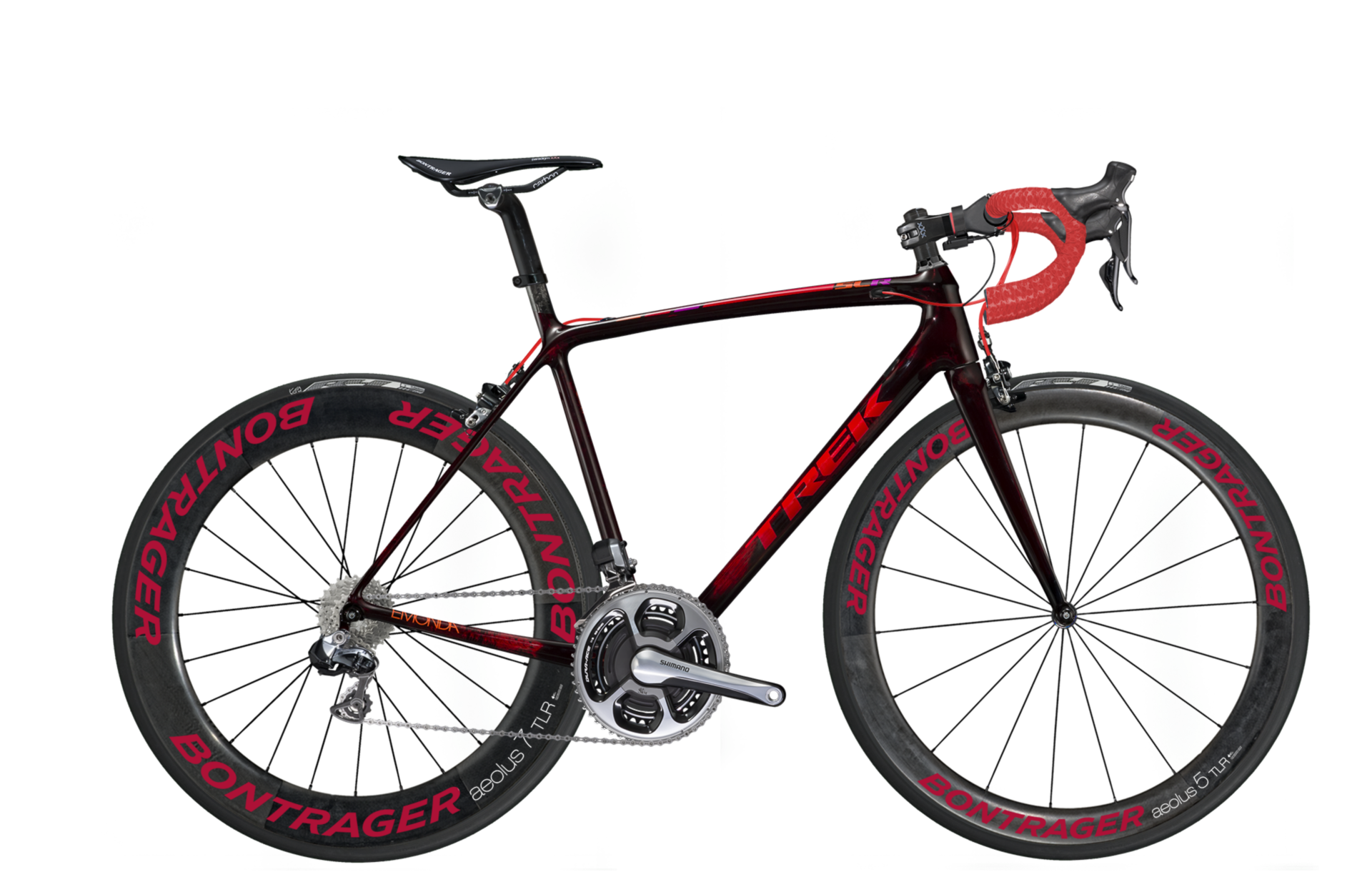 The best men's road bike you can buy in 2015 represents a huge step up in price from the rest on this list, but hey, you get what you pay for, after all. The Trek Émonda SLR Custom has won all sorts of awards in the past few months, including its selection as Velo Magazine's 2015 Bike of the Year.
The Émonda SLR Custom starts around the steep figure of $4,500 (and can get as costly as $18,000), but provides quality the likes of which is not seen in other widely-available road bikes. With Trek's ProjectOne designer, riders can customize every aspect of what is already an exceptional road bike. The Émonda series is Trek's lightest line of road bikes ever, and make no mistake, these bikes are designed for racing use by professionals. However, the Émonda SLR Custom is still available for people like you and me to own, if you are willing to pay a premium for premium performance.
The Émonda SLR Custom can obviously come with a wide range of features and add-ons, but what comes standard, no matter what, is the Émonda frame, which is being hailed as revolutionary and simply the best frame on the market right now. If you want the absolute best of the best in 2015, you'll need to pony up the cash necessary to afford the Trek Émonda SLR Custom.
Price: Starting at $4,500
Where to Buy: From a Licensed Trek Retailer