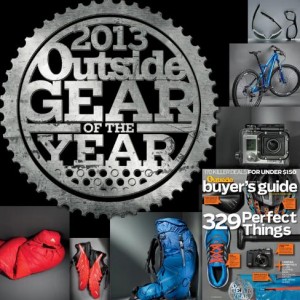 It's the best part and the worst part about bicycle touring: the gear!
The good: who doesn't love new gear! It's shiny and flashy, which always turns heads and will have you feeling great.
Plus, when you buy gear for touring, you're buying it specifically for that; you can choose the exact equipment you need. This means your accessories will be as dialed as your bike. And trust me: when you're out on a long tour, that can mean the difference between heaven and hell.
The bad: buying new gear.
Getting new gear always brings a host of problems along with it. It's an investment, and as with any investment, you want to make sure you're getting the equipment you want for the right deal. But that can mean a lot of effort combing magazines and the internet, which takes a lot of time away from what you actually want to be doing: touring.
Thankfully, a lot of magazines put out buyer's guides to thin the field, giving you a glimpse of the best of the best. Outside Magazine always releases a nice buyer's guide for a few reasons:
They're a trusted magazine, meaning they've been around the block so to speak
They deal with multiple sports, which means their gear often transitions smoothly from bicycle touring to say, backpacking
And they have people who adventure for a living testing this stuff.
So, without further ado, here is the best bicycle touring gear from Outside's 2013 Buyer's Guide.
Outside's 2013 Buyer's Guide Bicycle Touring Gear
Julbo Wave Sunglasses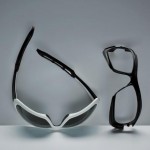 Julbo has always made bomber sunglasses! From their glacier goggles to their ultra-running line, they understand sports and outdoor lifestyles. And they put this same ingenuity into their Wave sunglasses.
They're designed for water sports, but this is not exclusive and,bicycle tourists could actually get a lot of positive uses from their design.
The most important feature is the polarized polycarbonate lenses.
They easily handle low condition light in the morning and evening as well as the noon day bright. Plus, they're specifically designed to alleviate glare from water, so whether you're riding along your favorite river path or on a dream trip like Highway 1, you won't be straining your eyes.
The Julbo Wave sunglasses
fit like goggles, so they keep water (for bicycle touring, read that as persistent rain) away from your eyes and even have a special lens coating that sheds the water off in beads.
This gives you safe riding, even when you're dealing with terrible conditions. And since they float, you don't have to worry about leaving them on your head when you hop off your bike for a midday plunge.
Where to Buy
You can pick up these epic sunglasses at:
Kelty Ignite DriDown Sleeping Bag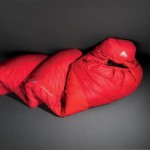 Every bicycle tourist needs a great sleeping bag. After a long day of riding, it's that sweet piece of comfort that keeps you comfy and warm so you can get up the next day and do it all over again.
But with limited space on a bike and unpredictable elements, you need a sleeping bag that pulls double duty as small and light, as well as durable and water resistant.
Thankfully, the Kelty Ignite DriDown does just that!
It weighs in at a slim 2.8 lbs. and will stuff down to the size of a football in its stuff sack. This lets it fit easily into your panniers, going unnoticed until you set up camp.
It's also made of water resistant, 600 fill duck down, letting you handle slight amounts of moisture without losing its 20 degree warmth rating. Plus, the duck down is cheaper than goose down, letting the bag come in at a very affordable $200 price point.
The one drawback this mummy bag has is its thin ripstop nylon exterior; it cuts down on weight, but also limits durability.
So be gentle with it and maybe pack it in the opposite pannier as your tool kit.
Where to Buy
You can pick up the Kelty DriDown at:
Rab Maverick Jacket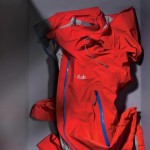 After having done a fair amount of touring in the Pacific Northwest and a ton of touring in the Northeast, I can attest to the need for a great rain jacket while riding. And the thing about a touring rain jacket is that you're relying on it for keeping you dry while riding, in camp, and, well, pretty much every waking moment of the day.
Frankly, although those super-thin, see-through zip ups may be light, they're just not going to cut it for a tour. That's where a jacket like the Rab Maverick comes in.
The Rab Maverick gives you a do everything layer that will keep you dry and relatively warm. Made with Rab's specially designed 2.5 layer eVent  Direct Venting Lite fabric, this jacket is able to forgo the liner that's common in most breathable rain jackets, which not only cuts down on weight, but increases the breathability.
It features a wired hood as well, which is a tight fit over a helmet, but great for camp. Plus, it rolls down to a collar to give you some extra wind cutting & waterproofing.
The downfall of this jacket is that the lack of a liner means body oils make direct contact with the breathable fabric, so it needs to be washed regularly to maintain the breathability. Thankfully, you'll come across a Laundromat soon or later on your trip… sorry, dirtbags.
Where to Buy
The North Face Mica FL 2 Tent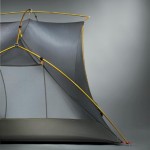 It's your home away from home when you're on the road; that's why your tent is a hugely important piece of gear. It needs to be light because you're carrying it everywhere you go and it needs to be durable because it protects you while you're asleep.
The North Face Mica FL 2 tent is both of these and more.
Made with The North Face's legendary quality, this free standing three season tent is only 2.9 lbs.! That's because the North Face used an ultralight material for the fly, low profile zippers, and an almost entirely mesh body, giving it amazing ventilation.
Along with the light materials are plenty of reinforced tension points and a bathtubbed waterproof floor that prevents any ground seepage.
The North Face Mica FL 2 is roomy, too. You can sit up in it, it has plenty of room for two people (or one and a lot of gear), and two entrances if one of you needs to get up in the middle of the night. Set up is simple with a color coded, hubbed pole design, and you can leave the fly off for those beautiful, dry summer nights.
Where to Buy
You can pick up the Mica FL 2 at one of these great stores:
GoPro Hero3 Black Edition Camera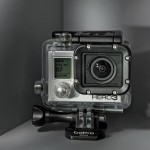 It's not an essential piece of gear, but it is a pretty freaking cool one! The GoPro Hero 4 brings you the indestructible awesomeness of its predecessors along with amazing camera features.
It uses an f/2.8 wide angle lens that can shoot super hi resolution video, ultra slow motion, 30 still frames per second, and most anything else you can imagine.
It features a rechargeable battery for when you get to town and is completely waterproof and shockproof for when you're on the road. And with a little ingenuity, it'll fit nicely on your dash next to the bike computer… time to get that sissy bell outta there!
Where to Buy
You can get this bad boy at one of these great stores:
Gregory Border 35 (For the Commuter)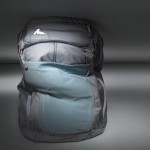 I've never met a cyclist who wears a backpack when they tour… but I've met plenty who wear them for commuting, so I wanted to make special mention of the Gregory Border 35.
This pack has specially designed padded slots that accommodate your laptop and your tablet, as well as plenty of space for a change of clothes. It also has a durable 840 denier weave, tough zippers, and an outdoor inspired designed that is right at home in the city. And with an ID slot and plenty of zips, everything the commuter needs has a place in this bag.
You can get this bad boy at either Backcountry or MooseJaw
Using Your Gear
Hopefully this made some gear choices for you a little easier, but it all boils down to one important point: you have to make sure you use it.
Gear is fun and cool, but it's completely useless if you don't get out there yourself.
So whether you go through with any of these products, or get some more use out of the items you have, get in the saddle first… the gear will follow.