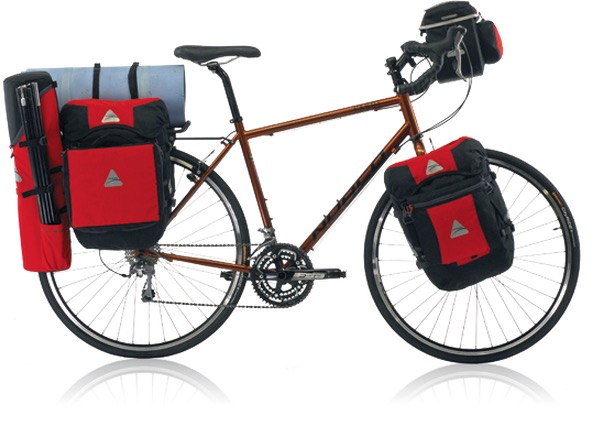 Best Bicycle Touring Panniers at REI
As we mentioned yesterday, 'tis the season to shop at REI. The outdoor retailer has just sent out yearly dividends to all qualified REI members, and in addition to that, REI is currently running their "20Rewards" sale, where members can take 20% off any online REI item, and 20% off any REI outlet item, through April 13th.
If you're not an REI member, well, you should be. For just $20, you can get a lifetime membership to REI here, and then you will instantly get that money back in savings on any number of awesome bicycle touring items that will help you get into your spring and summer cycling groove.
Today, we're going to focus on some awesome new panniers that will help make your bicycle tours more successful in the coming months. These panniers come from trusted brand names, are known for being high-quality, and are all eligible for REI's 20% off deals right now!
Check out these three great new panniers that will make this summer's bicycle tours just a little bit easier. Get excited!
Timbuk2 Tandem Pannier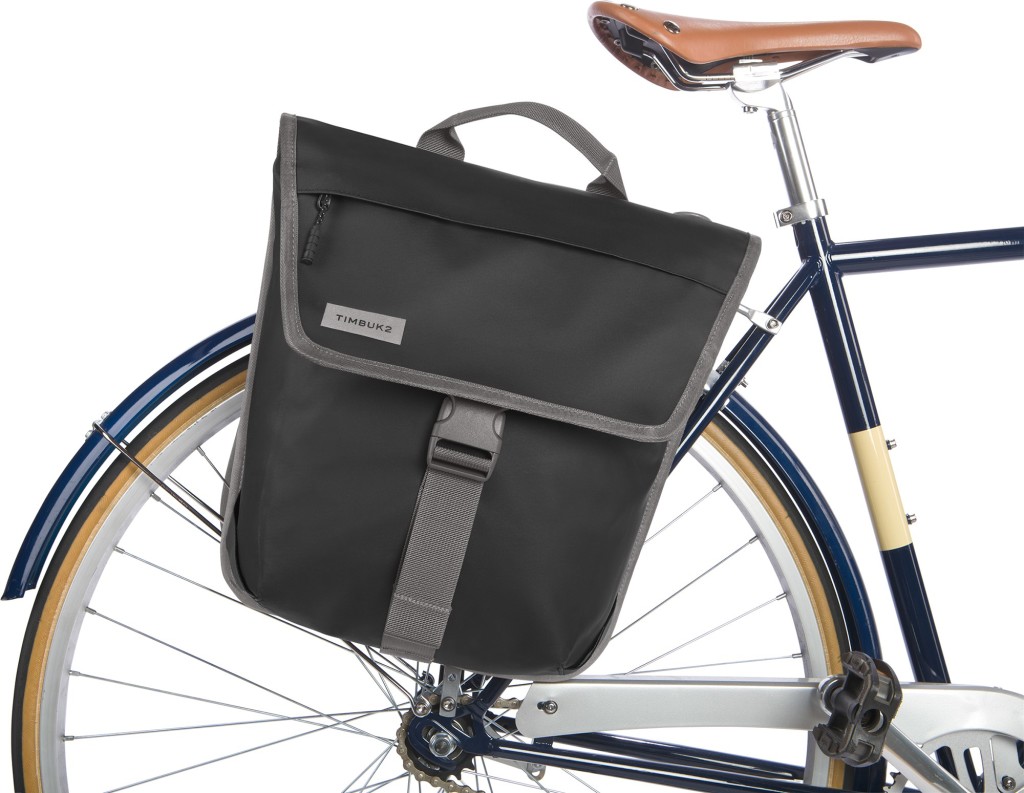 Timbuk2 is a brand that is well-known for making excellent messenger bags and panniers, and their 2015 Tandem Pannier might just be their greatest bicycle touring pannier yet.
The Timbuk2 Single Tandem Pannier is constructed to be incredibly durable; it is waterproof and seals tightly so that your belongings will not be exposed to water, grime, or other debris that might be an issue on your next bicycle tour. The bag is also reflective, and will let cars see you more easily, should you choose to ride at night.
This pannier also features stretch pockets that can accommodate a laptop, and a removable shoulder strap, allowing you to use it as a messenger bag when you are off of the bike.
For just $129, this pannier is already a good deal, since you get Timbuk2's quality, but until April 13th, you can take an additional 20% off and save $25.80 if you are an REI member.
Get this great pannier while this deal lasts here!
Ortlieb Back-Roller Design Panniers – Pair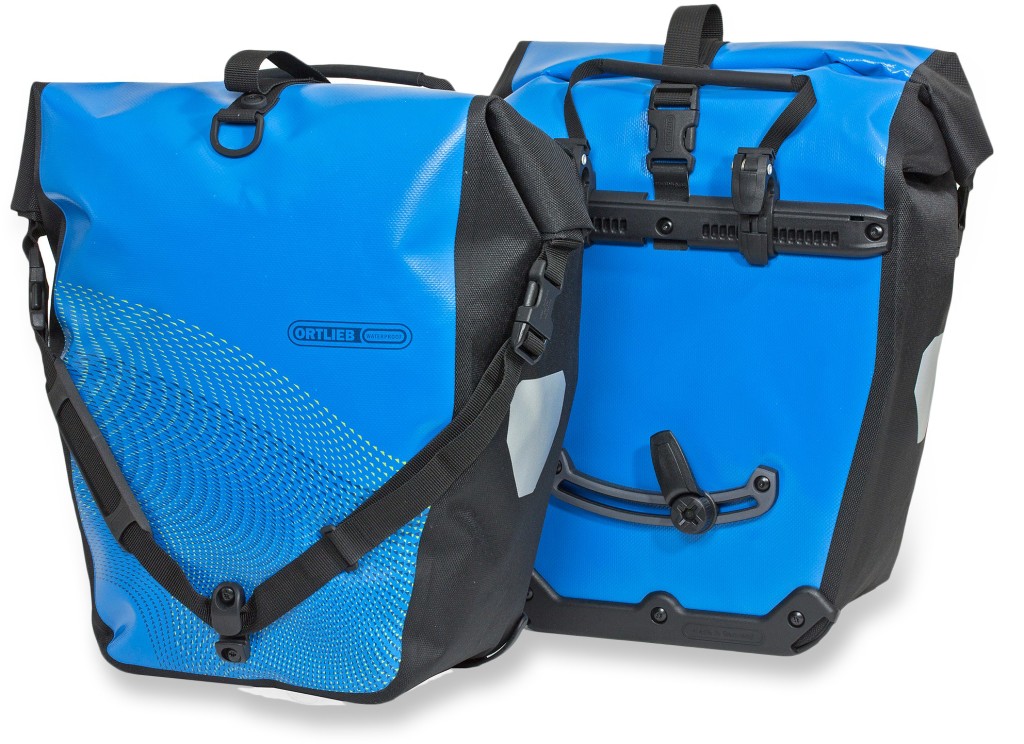 Ortlieb is another trusted name when it comes to bicycle touring panniers, and now is the time to get a pair of the Ortlieb Back-Roller Design Panniers, which are eligible for 20% off, even after their initially low price of $185 for a pair.
These panniers are not only well-designed and durable, protecting all of your gear on a multi-day ride, but they come in cool colors and designs to add a touch of style and fun to your long days out on the road.
The Ortlieb Back-Roller Design Panniers are made of waterproof polyester fabric, and seal tight to keep your belongings moisture and dirt free. These panniers can fit most any bike, as the QL2.1 mounting system fits racks up to 16mm in tube diameter, and there is also an adapter for 8 and 10mm tubes.
If you're looking for a great deal on a pair of quality panniers, check out the Ortlieb Back-Roller Design Panniers and save big now!
Novara Nucleus Deluxe Pannier – Pair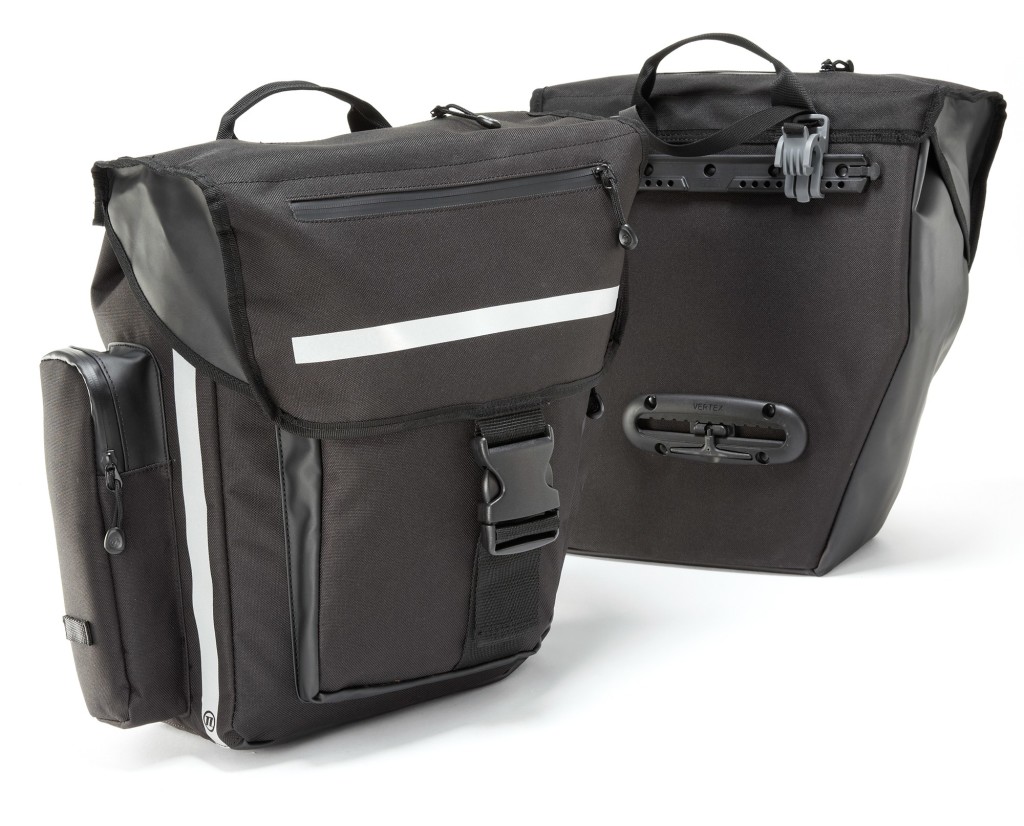 The Novara Nucleus Deluxe Panniers are a favorite of any serious touring cyclist, and are some of the nicest panniers that you can find today.
These panniers are easy to organize, with many different sections and pockets inside, to fit your gear in just the right way for you. The Novara Nucleus Deluxe Panniers also provide ample padding, if you wish to pack more delicate items like laptops and other electronics. The bags will also keep these valuables dry, with a built in, waterproof rain cover that will not be bested by the elements.
In addition to these features, the Novara Nucleus Deluxe Panniers come with the guarantee of Novara quality and durability, and will be solid companions on your bicycle tours for years to come.
Take advantage of REI's great deals and get the Novara Nucleus Deluxe Panniers today!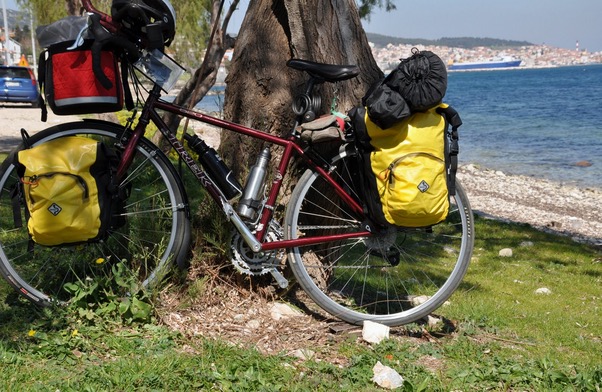 If you're gearing up for a bike tour or two in the next few months, you might as well get some quality new panniers to make your trip go just a little more smoothly. And there is no better time to get some gear on the cheap than right now at REI. You can save a ton of money on these panniers, and much more excellent bicycling gear and accessories.
But remember, these deals only run until April 13th, so time is of the essence!
If you're not an REI member, there is no good reason not to be, as the $20 cost will end up saving you SO much more than $20 in the long run.
Sign up here to become an REI member today. Happy shopping and happy bicycling!