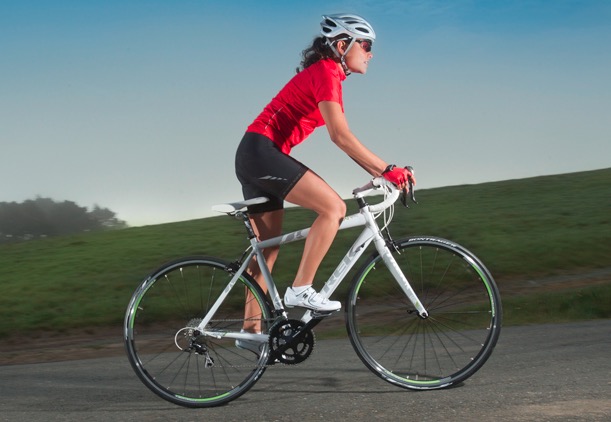 Best Women's Cycling Gear for Summer 2015
Last week, we covered the best men's cycling gear in preparation for the quickly-approaching Summer of 2015. Now, it's time to take a look at some of the best cycling products for females to enjoy this summer cycling season!
While we are all very excited for a long summer replete with idyllic cycling conditions, getting some great new gear can really be the cherry on top, making your rides that much better. New cycling equipment will have you feeling like a new woman on the bicycle this summer – provided you know which products to purchase.
At Bicycle Touring Guide, we are here to help. We have done the research and tested a wide range of women's cycling products in anticipation of the summer season, and here, we've narrowed all of these products down to a few of our favorites.
So without further ado, here are some excellent new female-centric cycling products that will enhance your summer! You can't go wrong with any of this excellent new cycling gear.
Giro Factress ACC Shoes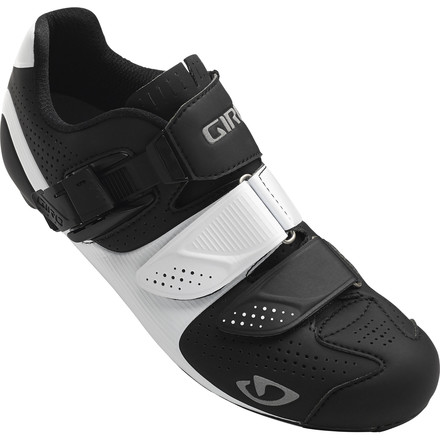 Some of the premier shoes made for serious female cyclists, the Giro Factress ACC Shoes are guaranteed to help you step up your cycling game this summer. These shoes are made to keep you comfortable and in control while riding on the road, and they are unmatched by any other cycling shoe we have seen and tested.
The Giro Factress ACC Shoes utilize a durable Easton EC90 unidirectional carbon fiber outsole that is lightweight and resilient, designed to transfer power directly to your pedals with every stroke you take.  The upper part of the shoe is comprised of a Teijin microfiber that is extremely breathable and allows your foot to regulate temperature with the utmost efficiency, keeping you cool and comfortable even when temperatures soar in the summertime.
Giro Factress ACC Shoes are designed for three-hole road bikes, and weigh an ultralight 8.3 ounces per shoe, leaving your feet feeling free and unburdened in addition to staying incredibly cool.
If you're looking for a top-of-the-line cycling shoe that is designed for females, check out the Giro Factress ACC today!
Velocio Breton Jersey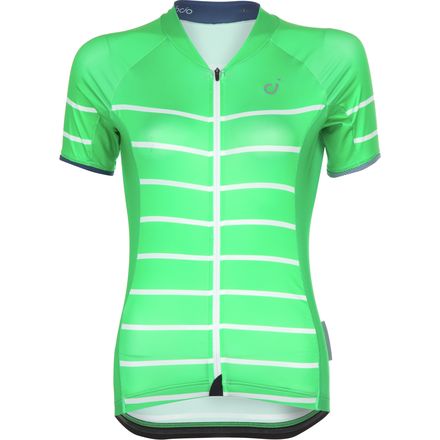 Designed by female cycling legend Kristy Scrymgeour, the Velocio Breton Jersey is sleek, stylish, and designed to be every bit as comfortable as it is high-performance. This is a cycling jersey designed for a woman, by a woman, and no luxury is spared in its elite design.
The Velocio Breton Jersey is ultra lightweight, and utilizes a blend of polyester and elastane that wicks sweat and breathes easily, keeping you cool and comfortable on the hottest summer days on the bike. Honeycombed, mesh side panels give your body extra breathing room, as the jersey works to keep your core temperature at optimal levels all day long.
This jersey also features a low-profile collar design that won't rub against your skin in an uncomfortable manner, keeping you completely relaxed and worry-free during your rides. It also features four large pockets, including a zippered pocket, to help you store extra gear and snacks for longer bike rides.
Of course, many female cyclists will also appreciate the Velocio Breton Jersey's eye-catching, sleek design, which will certainly make you stand out in a crowd – or peloton. For a perfect summer cycling jersey, check out the Velocio Breton Jersey here!
Club Ride MontCham Chamois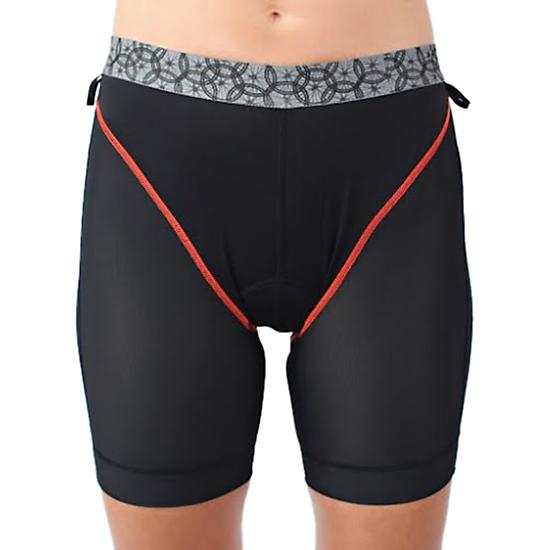 The Club Ride MontCham Chamois is specifically designed for a woman's body, providing a soft, breathable bottom layer than feels great under cycling shorts and keeps you as comfortable as possible during long hours in the saddle.
This minimalistic liner is comprised of Active Flow mesh fabric, allowing it to breathe and wick sweat, while the fiber keeps you from getting sore after sitting for extended periods of time. The Club Ride MontCham Chamois is intended to fit snugly under your shorts, with an athletic, snug fit and a wide, comfortable waistband that does not restrict movement. The non-silicone leg elastic also serves to provide comfort without sacrificing performance.
If you're riding a lot this summer and want to remain as comfortable as possible, you should definitely consider buying the Club Ride MontCham Chamois here.
Giro Ride Halter Bib Shorts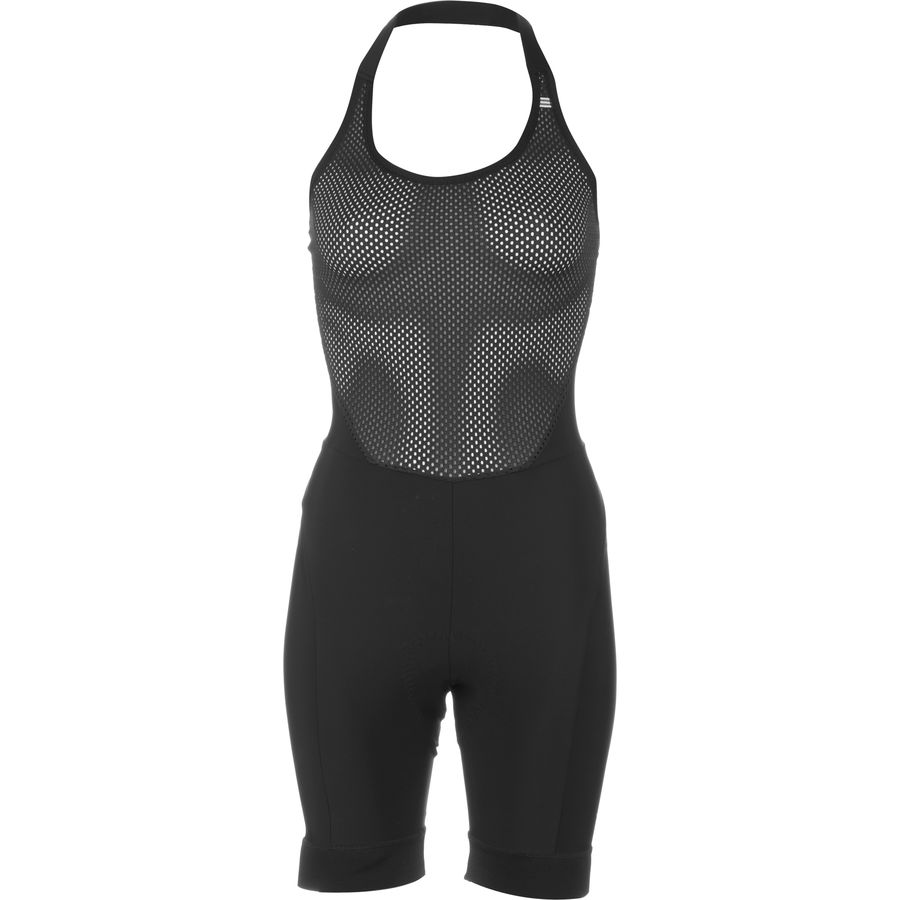 If you get the Club Ride MontCham Chamois I discussed above, you'll probably want some great new cycling shorts to wear over it. And while bib shorts are a type of cycling attire generally reserved for men – they've usually been too inconvenient for women when nature calls – as we recently discussed, several companies have come out with cycling bib shorts specifically for women.
In our discussion regarding women's bib shorts, we made sure to mention the Giro Ride Halter Bib Shorts – one model of female bib shorts that really impressed us. With a one-piece design utilizing suspenders, bib shorts keep your shorts from slipping down or creeping up, and the comfort of having extra support is unmatched. It is great that these convenient products are now a practical option for female riders too.
The Giro Ride Halter Bib Shorts are unlike any other cycling bib shorts you will find, as they feature a unique design with a front halter-top made of breathable mesh that allows women a classy look and high-end performance. This design also allows for women to simply slip the top of the bib over their heads for easy removal when they need to use the restroom. This eliminates the hassle women have previously faced of having to fully unzip their outfits when they need a bathroom break, saving valuable time during a ride.
In addition to the practical features of the Giro Ride Halter Bib Shorts, the shorts themselves are comprised of a comfortable blend of nylon and elastane that provides breathable, wicking technology and gives your muscles added support. These shorts will keep your rear end comfortable all day long, while the added bonus of the bib means that they won't ride up, keeping a perfect fit during the longest rides.
If you are a woman who has never been able to use traditional bib shorts, check out the Giro Ride Halter Bib Shorts and have your life changed! They are available here. Check them out today!