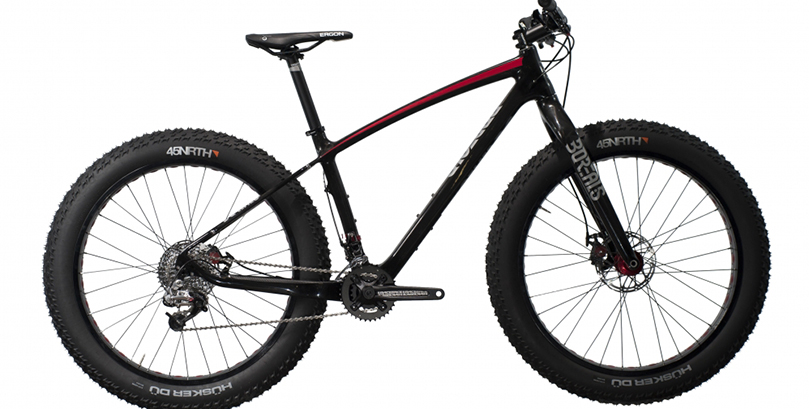 The Borealis Yampa – A New Breed of Winter "Fat Bike"
In keeping with our last article about what equipment you need to have a successful winter cycling season, today we're going to discuss a bike that's perfectly suited to outdoor winter riding, should you choose to brave the elements and get some snow-riding in this winter.
The Borealis Yampa is a "fat bike," but not in the traditional mold of big, clunky fat bikes that you've seen before. Indeed, the industry has come a long way from the original, heavy models that were once a very niche subset of the cycling world. The Borealis Yampa represents the latest innovations in fat bike culture, keeping thick, grippy tires and a solid frame for winter stability and traction, all the while trimming weight from previous fat bikes to create a much more agile, sleek bicycle.
Utilizing Carbondale carbon fiber rims that have been converted for tubeless tires, and a SRAM XX1 kit, this bike weighs as little as 22 pounds when customized, according to the manufacturer. The complete bike kit comes with 3.8-inch Surly Larry tires wrapped around Surly Marge Lite rims, which are laced via stainless steel spokes to Borealis' native hubs. The SRAM X.0/X.9 drivetrain blend provides effortless shifting and season-round reliability.
The bike also comes standard with Truvativ Stylo T20 handlebars, stem, and seatpost, and a very comfortbale saddle – the WTB Rocket V. All of the materials used are lightweight and very durable, mixing the efficiency of a lighter bicycle with the rugged toughness of the fat bikes of yesteryear.
The Borealis Yampa is the best of both worlds in this aspect, allowing you to plow through any terrain imaginable, while still feeling like you're riding a normal bicycle instead of a tank – a feeling familiar to anyone who's ridden one of the older fat bike models in the past.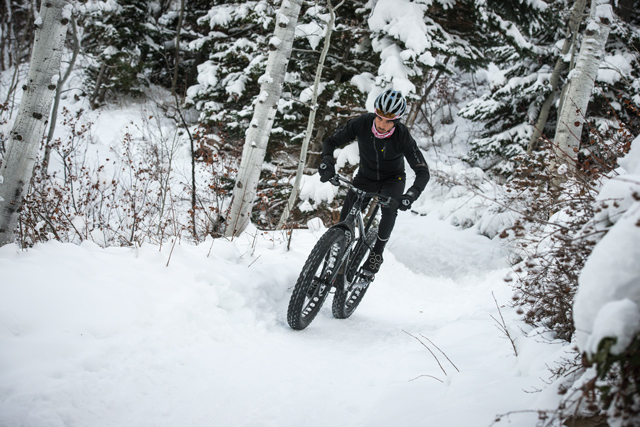 While the Borealis Yampa is certainly still a bike that's made for certain conditions – you definitely would not want to substitute the Yampa for your road bike during fair, summer weather – it handles those conditions with a mix of finesse and brute power that no other bike can claim right now.
Starting at $3,599, the Borealis Yampa isn't the cheapest bike in the world, but the price is worth it for a bicycle that you'll find yourself using all winter long, and even on the occasional trek to go romp around some sand dunes or rocks. The Yampa gives you the versatility to partake in all sorts of cycling experiences that you've probably been missing out on thus far. And if you live in a snowy area, trust us, riding around on this bike is much more fun that riding your spin-bike in the garage for several months every year.
The Borealis Yampa is easily the lightest and most manageable fat bike on the market right now, and is an ideal choice for riding through snow, sand, mud, or any other rough terrain. If you're looking to get outside and on the bike this winter, all the equipment and apparel choices we covered last week are important, but nothing is as important as having a bike that is up to the task. And the Borealis Yampa is more than ready to take on any winter challenge.
If you think the Borealis Yampa might be a good fit for you this winter, check it out here to learn more!
Borealis Yampa Specs
Sizes: S, M, L, XL
Price $3,599 on BackCountry
Frame: Borealis carbon fiber, 197mm rear axle spacing, 100mm threaded bottom bracket
Check out the Borealis Yampa Bike kit in action in the video below: