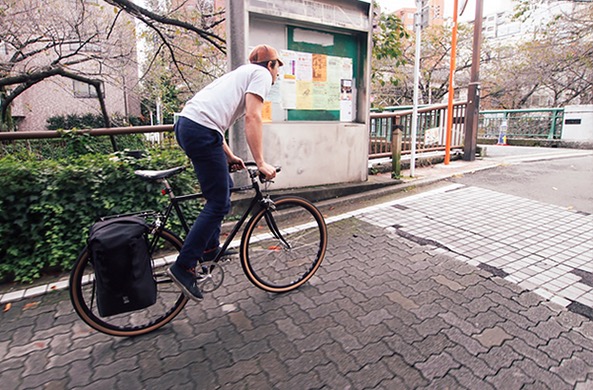 Chrome Knurled Welded Bike Bags
When looking for the perfect bicycle touring bags and panniers, you should always consider durability. It is an inherent risk in bicycling that you may get in a crash, and when you do, if you have bags on your bike, they will feel the impact just as much as you will.
Accordingly, many bicycle bag companies strive to ensure that their bags can withstand a great deal of abuse and still protect a rider's belongings within. While many panniers and bags get the job done adequately, few bags can take the beating that Chrome Knurled Welded Bike Bags can survive.
Chrome makes some of the most durable bicycle bags that we've ever tested; their patented knurled welded technology takes a cue from rafting and kayaking to create extremely durable bags that are truly 100% waterproof.
Today we'll be covering three great bags from Chrome that are ideal for any bicycle tour, or even a commute to work.
Chrome Excursion Roll Top 37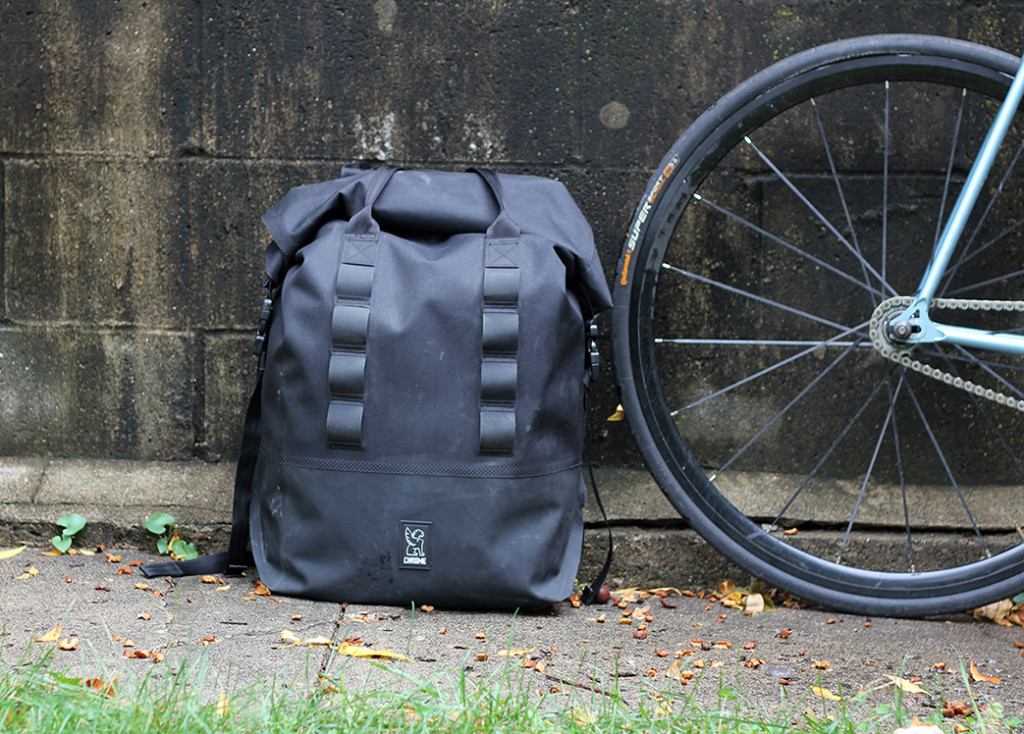 Using knurled welded technology and a roll top design that is based on bags used in kayaking and rafting, the Chrome Excursion Roll Top 37 is a heavy-duty, 100% waterproof bicycle bag that can fit comfortably on the back of almost any touring-ready bike.
The Chrome Excursion Roll Top 37 fits 37 liters worth of gear in its large body, and is constructed in a way that bulk is reduced to an absolute minimum. At just 1.7 pounds, the Excursion is lighter than almost any bag of the same size, and is made to withstand a beating; from the elements, from impact – you name it.
The Excursion is made of durable nylon and hypalon, and is extremely resistant to tears and impact. If you want to learn more about the Chrome Excursion Roll Top 37, check it out here!
Chrome Knurled Welded Gravel Seatbag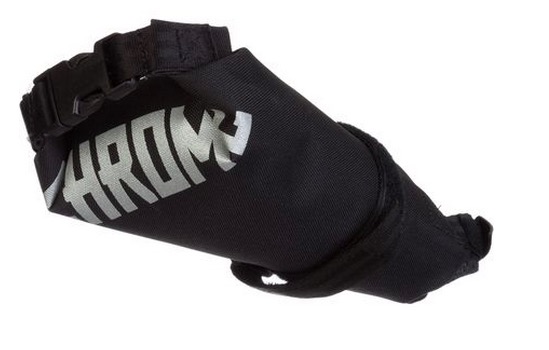 The Chrome Knurled Welded Gravel Seatbag is a nice complement to the Roll Top Excursion 37, and any other bicycle touring gear you might employ. This seatbag is also made using the knurled welded technology and features a roll-top design, giving it a completely waterproof rating, and its durable exterior ensures that it can withstand crashes and scrapes.
Made with 600-denier polyester and finished with a polyurethane coating, the Chrome Knurled Welded Gravel Seatbag is plenty tough for its small size. With an added cinch system, this bag also allows you to extend the capacity past the edge of your saddle, allowing some extra room for gear and supplies.
If you're looking for a small, efficient seatbag that is designed to keep all of your belongings dry, free of dirt, and intact, you can't do better than the Chrome Knurled Welded Gravel Seatbag. Learn more here!
Chrome Knurled Welded Handlebar Bag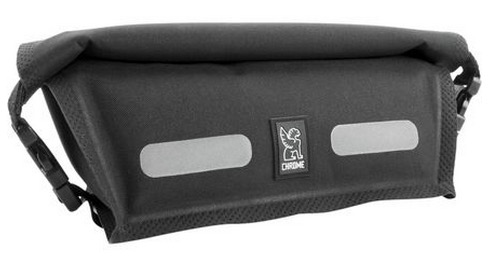 The final addition to your new Chrome Knurled Welded collection is the Chrome Knurled Welded Handlebar Bag. This bag is also comprised of 600-denier polyester coated in polyurethane, and is guaranteed to hold fast during any spills you might take on your bike.
This bag, as you probably imagine, also utilizes knurled welded seams and a roll-top closure, making it impenetrable to water and dirt alike. The inside of this bag is heavily padded as well, so feel free to store delicate items like your phone in the bag without worrying about any potential damage.
The Chrome Knurled Welded Handlebar Bag is the perfect handlebar bag for any touring cyclist, and it will serve you well for years to come. Check out more details on this excellent bag here!
Where to Buy
Help support Bicycle Touring Guide and check out the rest of the Chrome Knurled Welded Line through one of our partners: