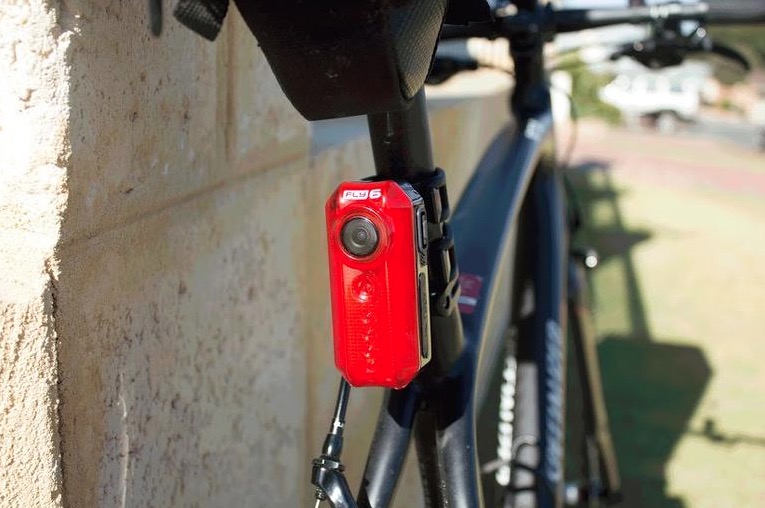 CYCLIQ Fly 6 Rear LED Light & HD Camera
We strive to always bring you the latest innovations in bicycle safety – from helmets, to crash sensors, to head and taillights, and everything in between. And the latest product we've found to improve bicycle safety is the CYCLIQ Fly 6 Rear LED Light & HD Camera
, which not only provides you with an LED taillight to be visible to motorists when it's dark, but with an HD camera that can capture any drivers who are particularly aggressive and dangerous.
This rear-mounted device offers cyclists with cutting-edge technology, designed to help protect road bicyclists. The Fly 6 comes in an obtrusive 6-inch by 3-inch size, and mounts easily to your bicycle's seat post. Once you attach the Fly 6 to your bike, you can begin to ride with a level of safety that you are probably somewhat unaccustomed to.
In dim lighting, the benefits of the CYCLIQ Fly 6 Rear LED Light & HD Camera are self-explanatory; the device puts out a 30-lumen LED light that can flash or stay lit for extended periods of time. This bright LED light will help motorists see you more easily, preventing vehicles from interfering with the safety of your bike ride. However, when the CYCLIQ Fly 6 Rear LED Light & HD Camera really comes in handy is when you are faced with aggressive or dangerous motorists.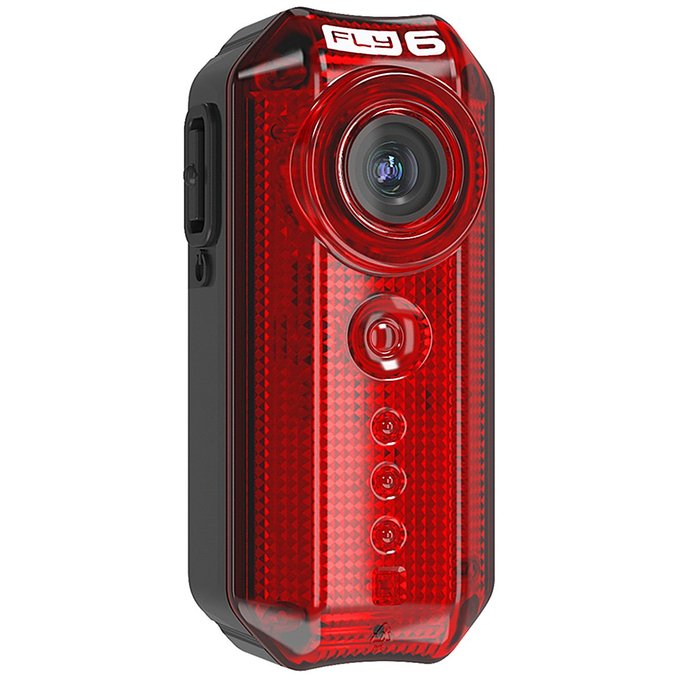 In that vein, the CYCLIQ Fly 6 Rear LED Light & HD Camera is a nice security measure to ensure that cars treat you well while you're on the bike – and if they don't, you'll have evidence of their wrongdoing. The Fly 6 features an HD camera, angled at 100 degrees, that captures whatever is going on behind you in exquisite, minute detail.
With 1280 x 720 video quality, the CYCLIQ Fly 6 Rear LED Light & HD Camera can record everything around you – even things as detailed as the license plates on any cars sharing the road (or, not sharing the road) with you. The camera can capture 30 frames per second, and includes time-stamped data that runs constantly, giving you valuable evidence against any cars that are reckless or disrespectful. The device records audio as well, should you want to record what was said during any altercation.
The footage taken by the Fly 6 is stored on a 8GB MicroSD card in AVI format, and approximately 10 minutes of video can be stored at a time. The rechargeable battery pack is able to last up to 8 hours per charge, giving you plenty of selectivity on what and when to record. The battery pack is removable, and easily charges with any USB connection.
With a wide range of additional straps and stabilizers, the Fly 6 can be mounted to nearly every bike's seatpost or saddle, so rest assured that it will work with your bicycle. No matter what you're riding, you can make sure you have an extra level of protection.
To make sure that you are equipped with a record of the facts, should any motorist give you trouble, get the CYCLIQ Fly 6 Rear LED Light & HD Camera today!
The CYCLIQ Fly 6 Rear LED Light & HD Camera is currently 41% off at Amazon, and you can save $102 on your purchase here.