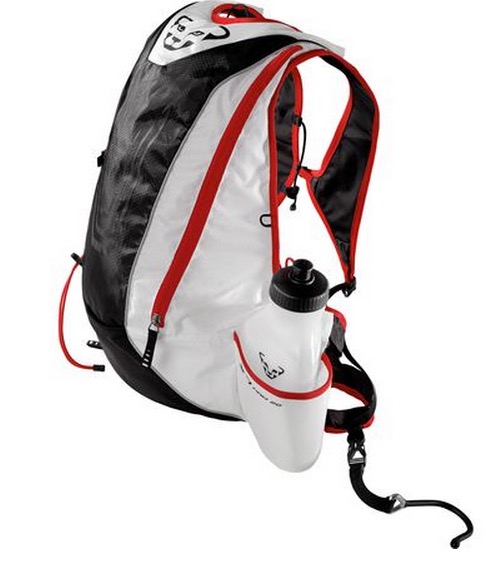 Dynafit X7 Pro Hydration Pack
When you're on the bike, sometimes you need to bring some extra gear and equipment along. If you're on a bicycle tour, you will have panniers and saddle bags and the like, but these packs are generally inconvenient to access while on the bicycle. Because of this, many cyclists opt for backpacks during shorter rides, or even on bike tours, as an additional pack to complement panniers.
However, many backpacks are simply not designed for cycling. Whether they are too heavy, too bulky, or just uncomfortable, the majority of backpacks aren't well-suited to the rigors of being on a bicycle for hours on end. The last thing you want when ascending a steep mountain pass is to feel weighted down by a backpack. Luckily, the Dynafit X7 Pro Hydration Pack is here to solve all of your problems!
This pack is designed exclusively for bicyclists, with specific measures taken to ensure that it is perfect for long days on the bike. Weighing just 12 ounces, you can be sure that the Dynafit X7 Pro Hydration Pack will not burden your back and shoulders while you ride, and the pack is fully adjustable so that you can get the perfect fit.
With 1221 cubic inches of capacity, the Dynafit X7 Pro Hydration Pack is plenty big for its light weight, allowing you to bring along any extra clothing or gear you might want on your ride. The pack also allows you extra room for spare water bottles, which can make a big difference when you don't have to stop and refill during a ride. The Dynafit X7 also features a helmet carry system, gear loops, and trekking pole sleeves, allowing you to bring whatever extra gear you would want on a bicycle tour.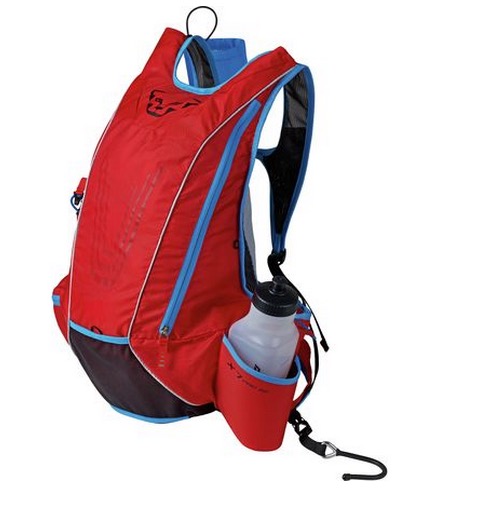 Constructed out of 68-denier polyester with a polyurethane coating, the Dynafit X7 Pro Hydration Pack is waterproof and very durable, protecting all of your gear from the elements, crashes, dirt, and any other debris you might come into contact with on the bike. This pack is incredibly easy to access while riding, as if you need to reach into the pack quickly, you can take advantage of side panel access, so that you don't have to unclip the waist belt and take it off.
The Dynafit X7 Pro Hydration Pack is proof that good things truly do come in small (and lightweight) packages. This innovative backpack is an excellent choice for any cyclist, regardless of your preferred way to bike.
If you want the perfect cycling backpack, check out the Dynafit X7 Pro Hydration Pack here!

Where to Buy
Help support Bicycle Touring Guide and buy the Dynafit X7 Pro Hydration Pack through one of our partners: