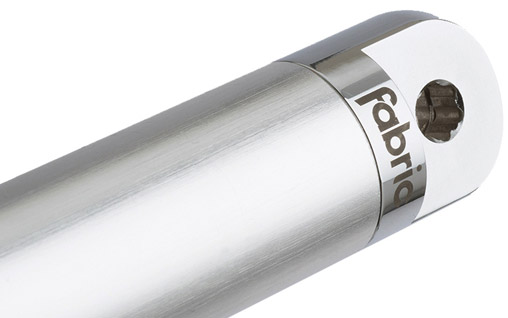 Fabric "The Chamber" Bike Tool
You never know when you might need a bike tool. Unexpected things can happen when you're out on the road, so it never hurts to be prepared with some tools to fix minor bike issues on the go. However, carrying around a bag of tools at all times would certainly be rather cumbersome and annoying.
Thankfully, British cycling company Fabric recently introduced "The Chamber," which is the only bike tool you will need.
This bike tool is really several tools, all wrapped up in a convenient package that fits into the palm of your hand. Accordingly the Chamber can also fit easily in your jersey pocket, saddlebag, or anywhere else you like to store extras while you are cycling.
The Chamber is essentially a Swiss Army Knife for cyclists, tackling all of the quick repairs and adjustments you'd need to make to your bike, while weighing just a few ounces. All of the tools you'd need fit neatly into the Chamber's small, aluminum case of a body, giving you the versatility of a wide range of tools all in one neatly organized, easy to carry package. This allows you to have a veritable toolbox of equipment with you at all times – a toolbox that you won't even notice is there unless you need it.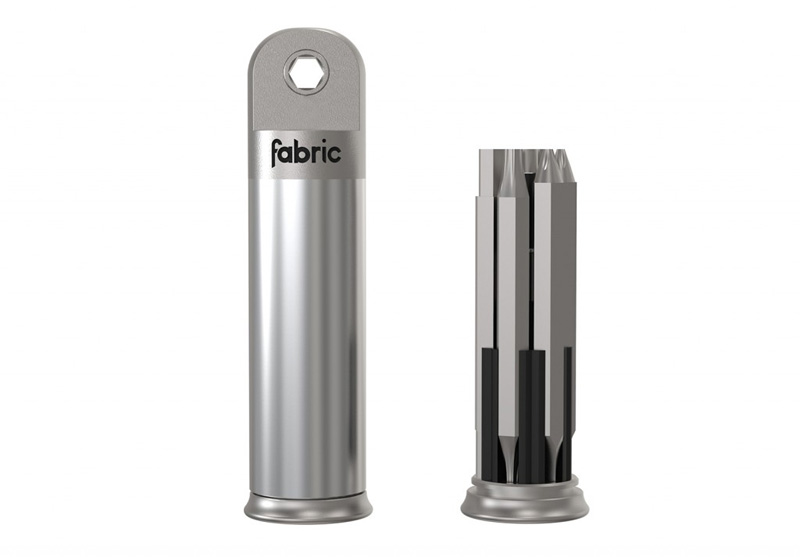 Included in the Chamber are a wide range of bicycle tools that can be used for essentially all mobile repairs. The Chamber has a ratchet, allen wrenches, double-sided hex wrenches, a flathead screwdriver, and a Phillips-head screwdriver, allowing you to adjust pretty much every part of your bike, no matter where you are.
To use the tools included in the Chamber, you simply pick the specific tool you need and insert it into the caddy's cap. This cap serves to give you a great grip and plenty of torque as you make the necessary adjustments. When complete, you simply place the tool back in its holster, and close the set within the caddy, and you're good to go!
Fabric's The Chamber will be released later this year, with a very affordable price of just $60.
You can learn more about this awesome little tool on Fabric's website, here!