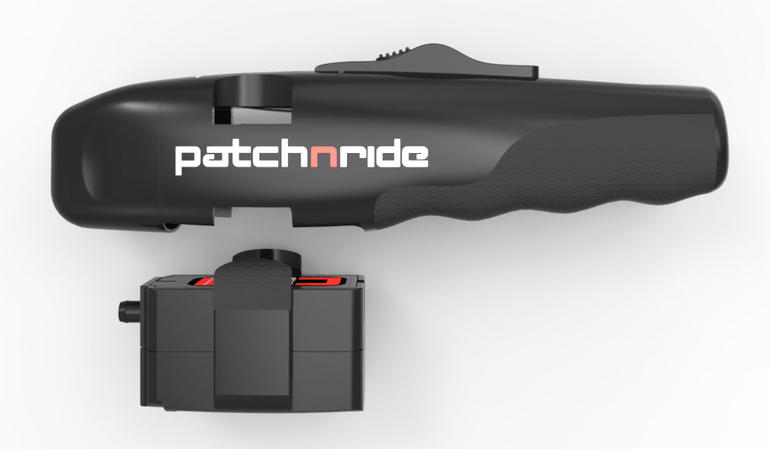 You're halfway through a difficult biking trail, making your best time ever, feeling the bike become one with your body as you cruise expertly around dips, rocks, and sharp corners.
You take a risk and make the big leap- the one you've always been too cautious to jump- and soar through the air, shamelessly proud of your daring. That is, until your tire comes down on the thickest tangle of brambles you've ever seen.
Pop!
The depressed sigh of air leaving your tire deflates your confidence as well, and the bike ride is officially over.
We've all been there, woefully pushing our crippled bikes back home, lamenting the grueling repair work ahead. Here's to hoping we'll never be there again, because one genius company has emerged to answer our prayers for a quick, permanent solution to mid-ride flats!
Patchnride is a burgeoning company in the business of creating a lighting fast fixer for unfortunate flats. The Patchnride device claims to fix a flat tire, permanently, in just 60 seconds! Too good to be true?
How Does Patchnride Work?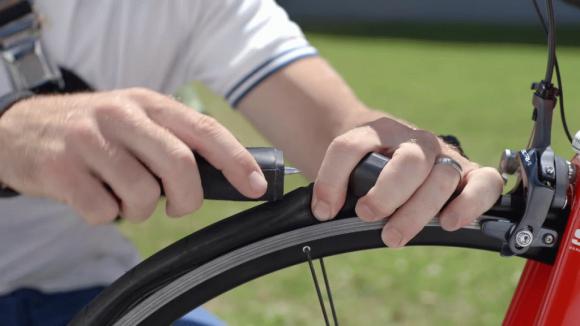 The Patchnride device is a compact tool that inserts a patch and heavy duty adhesive into tire punctures, sealing the leak for good and letting you cruise merrily on your way.
Each Patchnride kit includes a pocket-sized patching gadget, two leak detectors, and two replaceable patch pods. To fix a leak, locate the puncture by rubbing leak detector over the tire, and identify the leak where small bubbles begin to form.
Pinch your tire at the puncture point and insert the Patchnride device by twisting its pointed end into the leak. Push down the slider on the side of the device to release an Air Seal Patch and adhesive between the inner-tube and tire.
Voila! Just add some air, and your tire is ready to roll out.
Can I use Patchnride for my (Mountain, Road, Extreme etc.) Bike?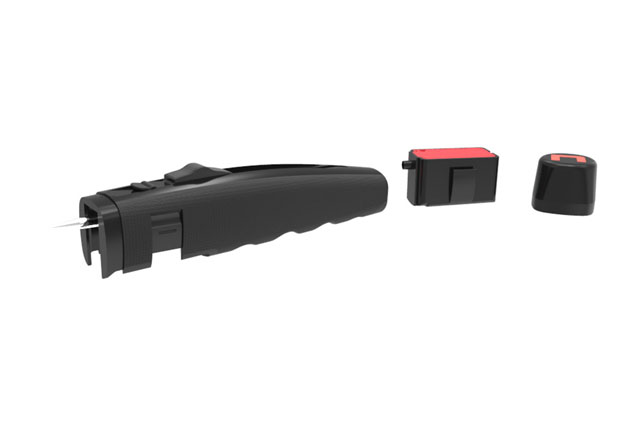 The Patchnride system is thankfully versatile, and works with a full spectrum of bikes. Whether you pilot a mountain bike, cruiser, road bike, or fat bike, this handy gadget can ensure a smooth ride from start to finish.
Patchnride offers specialized patch pods to repair punctures in any type of bike tire.
Select pods according to your bike, and snap easily into the patching device. It even works with tubular tires!
Can Patchnride handle any puncture? Is it worth it?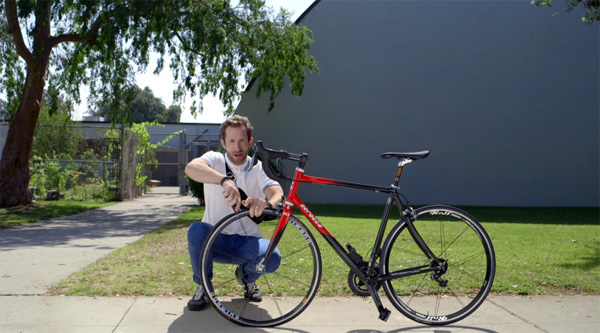 Patchnride is the knight in shining armor for cyclists. This flat tire fixer is designed to quickly, easily & permanently fix a flat tire while out riding.
The company confidently guarantees that its quick fix patching device can repair any puncture up to 3 mm in size, and in less than 60 seconds! The ease and effectiveness of this product makes it well worth the $30 price tag, and replacement pods run about $12 each. When compared to the painstaking process of popping the tire off and patching the conventional way, Patchnride proves itself to be well-worth the cost.
Don't let tire punctures bring your morning bike ride to a screeching halt- Patchnride will be available in Fall 2014 for riders of every biking preference, finally resolving the age-old struggle against flats. Pre-order Patchnride today- and get riding!