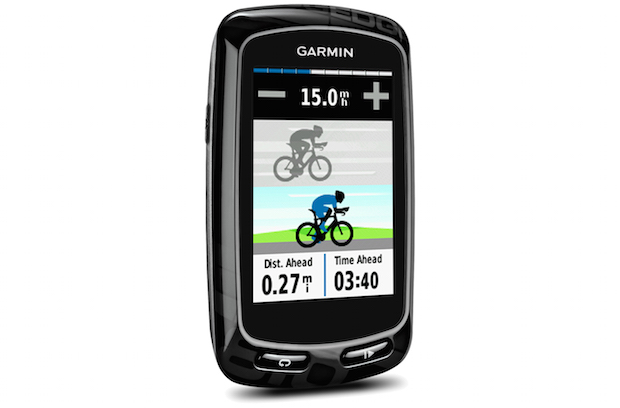 Garmin

Edge 810 Bike Computer

If you're looking to make everything about bicycling just a little bit easier, it is high time you invested in a quality bike computer. While some of the best cycling watches can provide many of the features you'd want in a cycling computer, there is nothing more convenient than having a computer with an easy-to-use display right in front of your face on your handlebars.

Perhaps the best bike computer on the market right now is the Garmin Edge 810 Bike Computer, which provides you with every feature you could ever need on a bike, and then some. Whether you're exploring uncharted territory on a bicycle tour or simply wish to time yourself and take your vitals on a more familiar route, the Garmin Edge 810 has got you covered.

Garmin makes some of the best GPS products in the world, and you already know that we love the company's smart watches. However, the Garmin Edge 810 Bike Computer is arguably our favorite piece of Garmin cycling technology.

The Edge 810 is easy to use, unobtrusive, and comes with many excellent features that other bike computers generally lack or fail to match, setting it in a veritable class of its own when it comes to cycling computers.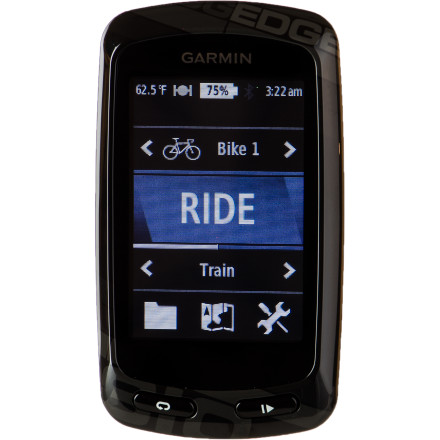 The Garmin Edge 810 Bike Computer handles all of the essential features you'd want in a bike computer with ease. Garmin is best-known for their GPS technology, and the Edge 810 does not disappoint, with easy navigation and up-to-date, accurate maps. The Edge 810 also lets you plot routes, save them, and can even provide alternate routes for comparison purposes.
If you want to track your fitness and performance, the Garmin Edge 810 Bike Computer includes ANT+ compatibility that allows you to pair the device with your heart rate monitor, power meter, and other fitness devices. The computer also includes bluetooth, so it will connect to your smartphone and transfer all of its data into your hand when you are off the bike.
In addition to these features, the Garmin Edge 810 Bike Computer has a 17-hour battery life, a touchscreen navigation system, and set programs for racing and training, should you want a little bit of advice. It also provides you with real-time weather updates so you know what lies ahead – but worry not, the computer won't be affected by adverse weather, as it is built to withstand heat, cold, rain, snow, and everything in between.
The Garmin Edge 810 Bike Computer can also be quite social, as you can share your rides with all of your buddies on your choice of social media platforms, and compare records against friends. With optional room for a microSD card, this computer can store as much data as you'd like, to boot.
If you want the top-of-the-line in cycling computers, the Garmin Edge 810 Bike Computer is your answer. Check it out here!
However, if the price is too much for you, you can check out the Garmin Edge 200 (still an excellent bike computer, albeit with fewer features) here!
Get yourself immersed in the tech revolution of cycling with one of these quality bike computers today!
Where to Buy
Help support Bicycle Touring Guide and buy the Garmin Edge 810 Bike Computer through one of our partners: