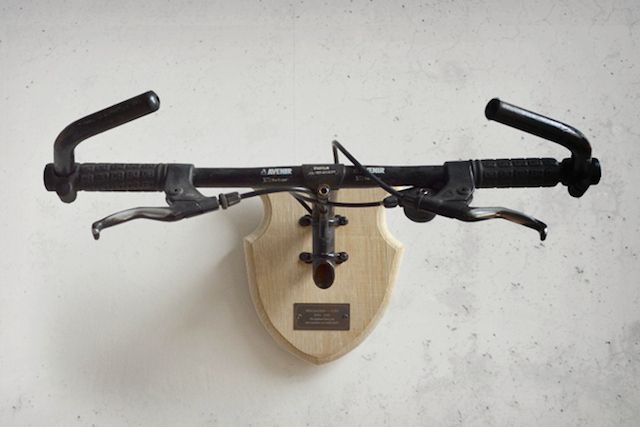 We know bike accessories can be expensive, so here is a list of five gifts your favorite cyclist will love that won't break the bank.
Often our desire to spread holiday cheer is bigger than our budget. If you've ever tried shopping for the avid cyclist in your family—or tried giving gift ideas to your family members as an avid cyclist—you've probably found that holiday presents for cyclists can be expensive.
Also, it's difficult to know what they might need. For example, knowing what type of handlebar tape is just a guess unless you ask them directly and ruin the surprise.
Bike Gifts in Your Budget 
I've compiled a list of five great gifts for a cyclist at any level. Each gift is useful and would be fun to receive.

Bike Repair Manual 
Yes, you can find almost any information you need about bike repairs on the Internet. However, many repairs are tricky and complex. For those repairs, a manual is ideal.
Also, fussing with a phone or computer with greasy hands is never fun, so a physical manual is superior for on the spot repairs.
As the gift-buyer you can take liberties with which manual you think the recipient might like. If the cyclist makes many repairs on his or her own and loves learning about the complexities of the machine, the latest edition of the Big Blue Book of Bicycle Repair would be best.
For those more interested in the history of the bicycle through the ages, Cyclopedia: It's All About the Bike would be preferable.
A cyclist that is always on the road touring might prefer a small, pocket-sized repair book for on-the-go fixes.
There are many affordable books about bike maintenance and repair on the market, so you'll simply need to choose one that fits your budget and your recipient's preferences.
Even if the recipient already has a different type of manual, a second is sure to contain different information for cross-referencing.
Wall Mount 
If you're buying for the proud cyclist, consider purchasing a wall mount for his or her bike. Especially for those living in cramped urban apartments, a wall mount can save space while adding to the décor in any room.
It might not be a conventional type of wall ornament, but a road bike can actually add rugged element of beauty to a well-designed apartment. Additionally, it keeps the bike off the floor which will make a small apartment feel larger.  
These mounts range anywhere from $10 to $100 at REI.com depending on their size and shape. Wooden racks tend to be more stylish.
If you're feeling crafty, you could even build one yourself. The design is simple and depending on the recipient's taste, you can paint it, finish it, or shape it to match their style.
The idea of a decorative mount is definitely better suited for those with pretty and thin road bikes. A muddy mountain bike probably wouldn't look as nice on a living room wall, but you still might consider getting a wall mount for a garage or other storage space.
Sunglasses 
Sure, you can get cycling sunglasses for $500 or more. Luckily sunglasses for cyclists don't need to be that expensive and you can actually get a great pair for under $50.
Cycling sunglasses on a budget simply need to have all the qualities that expensive sunglasses would. If you're trying to find a pair fit for a biker, look for shades that are:
Protective against debris and precipitation
Comfortable for long-term wear
Sturdy without requiring adjustments
Aerodynamic
Breathable
Durable
Assuming the pair of sunglasses you buy has all of these qualities, the recipient is sure to love them and wear them on the road. Based on this list you can purchase sunglasses fit for cycling at any store, but Jenson USA offers a variety of specially designed biking shades for less than $50.
Some of my favorites include the Uvex SGL 300 and the Tifosi Optics Seek.
Again, this is the type of gift that can't be a duplicate to get tossed away. Even if the recipient already has a pair of biking sunglasses that they love, it can't hurt to have an extra pair as backup.
VITA Band 
A VITA Band is on my Christmas list this year. The VITA Band is a small silicone bracelet that contains your identification information, medical history and emergency contacts.
Whether you go out for a short bike ride locally or are on a lengthy bike tour, there is always the risk of an accident. No matter what happens to you on the road, the VITA Band will give medical professionals all of the information they need should they find you in bad shape.
What's more, you can load money onto a Visa chip on the VITA Band. This is my favorite feature because I hate bringing cash or my debit card with me when I ride. If you need to make a purchase while you're out but you didn't bring your wallet, you can simply scan the Visa chip in your bracelet.
Once you purchase the VITA Band, which is available at Amazon.com for the best price, you simply register your information online and add any money you think you might need. By doing so you are protected on the road.
When you purchase the VITA Band as a gift for a cyclist you care about, you are helping them stay safer on the road and protecting them in the event of an emergency.
Cycling Cap 
Not every biker would appreciate a stylish cycling cap, but if you think your recipient might then it can be a perfect holiday gift. This is another gift that you can choose based on their personal preference.
Cycling caps can be worn under helmets to keep the sun out of your eyes and to keep the sweat out of your face.
Depending on the needs of the cyclist, some caps also feature extra lining and removable earflaps for warmth.  
Walz Caps offers a wide range of caps with different styles and functions. Not every biker takes the time to pick out a cycling cap for themselves, so it's a gift that will surely be much appreciated.
What about you? Do you have any great gifts for cyclists that you'll be buying this year that cost $50 or less?