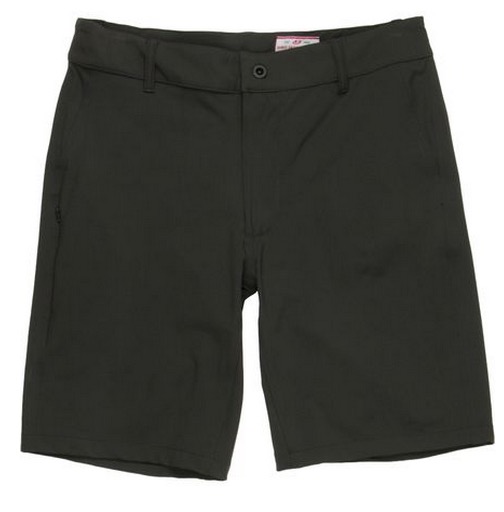 Giro Road CA Ride 2.0 Overshorts
While we all love to discuss high-performance, aerodynamic bicycle equipment, gear, and apparel, sometimes when you're on the bike comfort is every bit as important. While spandex and bibs certainly have a time and place, there are also some occasions when you just want to ride, chill, and be as comfortable as possible. If you commute via bike, or if you just like to go on laid back, casual rides from time to time, you should definitely check out the Giro Road CA Ride 2.0 Overshorts.
The Giro Road CA Ride 2.0 Overshorts are designed to be worn either over your spandex cycling shorts, or on their own if you're going purely for comfort. These shorts may not provide the same low wind resistance as pure cycling shorts, however, they are a little more comfortable and stylish than junk-hugging bike shorts. The Road CA Ride 2.0 shorts are baggy enough to make you feel like you're wearing normal shorts, but Giro has used materials that still allow for plenty of drag-resistance and performance.
With these overshorts, you get a perfectly-fitting, soft and stretchy mix of nylon and spandex that ensures the fit remains excellent even after a long time on the bike. You won't have to worry about the shorts riding up or getting bunched up as your ride. This fabric blend is also extremely durable, and will resist almost all tears and snags.
Of course, one of the benefits of using actual shorts on the bike is having pockets. The Giro Road CA Ride 2.0 Overshorts come with deep, secure pockets to make sure that any valuables you have on your person don't fall while you are biking. There is also a zippered pocket – just in case you have something you really want to protect.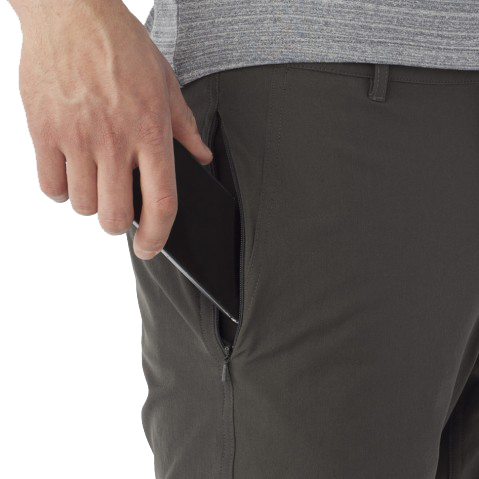 The fit on the Giro Road CA Ride 2.0 Overshorts is excellent, and Giro claims that they fit as well as a tailored pair of pants. Indeed, these shorts fit incredibly well, contouring to your specific waist – no need for a belt, which would really be a bummer while you're on the bike. The lightweight materials used here also serve to keep the shorts incredibly cool, and they feature wicking technology that removes any excess moisture.
Naturally, the Giro Road CA Ride 2.0 Overshorts also give you some style you don't get from cycling spandex. You can wear these shorts to both work and play, with nobody suspecting that you're actually wearing cycling shorts. This gives you versatility and cuts down on the time spent changing.
All told, the Giro Road CA Ride 2.0 Overshorts are excellent cycling shorts that give you many options that traditional cycling shorts do not. You can check these excellent shorts out here!
Where to Buy
Help support Bicycle Touring Guide and buy the Giro Road CA Ride 2.0 Overshorts through one of our partners: