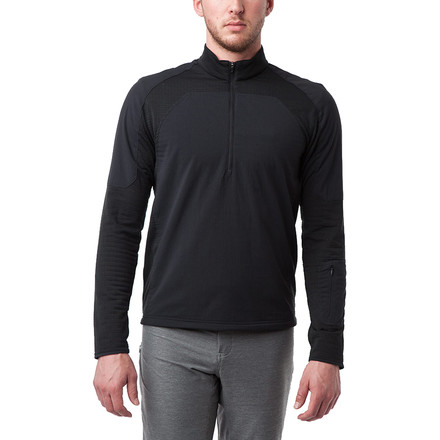 Giro Wind Guard 1/4 Zip Jersey
Giro is gearing up and making 2015 a year to remember for cycling attire. Having just reviewed the Giro Road CA 2.0 Overshorts, today we turn our attention to another item in Giro's new 2015 catalog. This new line of Giro road gear is designed to mix performance wear and casual wear, with a number of items that can be worn on the bike and in the streets, getting the job done in both settings.
One excellent piece of brand new Giro apparel is the Giro Wind Guard 1/4 Zip Jersey. This jersey rivals the performance of any long-sleeved, cold-weather cycling jersey on the market, and it is stylish enough to be worn around town and in more casual settings when you step off the bicycle.
Despite its stylish looks and versatility, make no mistake – the Giro Wind Guard 1/4 Zip Jersey is an excellent cycling jacket that will protect you as well as any competitor on those cold, breezy mornings. As the name suggests, this jacket is made to protect against wind in a major way. The jacket utilizes wind-blocking panels on your shoulders and across the front of the jersey, protecting you from both the natural breezes around you, as well as the wind-chill that accompanies any fast-moving descent on a cold day.
Made with a blend of Polartec (fleece & polyester), nylon, and spandex, this jersey will fight off any chill, while still allowing you to breathe when the weather gets a little warmer. With wicking technology and ample ventilation, you can be certain you won't be uncomfortably hot, just as you won't be uncomfortably cold. This all-weather versatility places the Giro Wind Guard 1/4 Zip Jersey among the best cycling jackets around right now.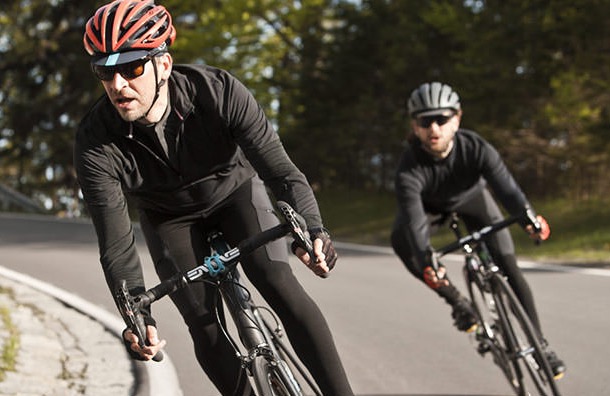 In addition to the Giro Wind Guard 1/4 Zip Jersey's excellent cold-weather performance, it is far more fashionable than a traditional cycling jersey, which allows you to wear this jersey in a wide variety of situations. If you're going out on the town immediately following a ride, you won't feel out of place wearing this jacket – although we still recommend changing because you might not smell ideal.
However, the Giro Wind Guard 1/4 Zip Jersey can be worn in plenty of situations where cycling isn't even involved. Indeed, this jersey can serve as a lightweight jacket for a plethora of activities, from hiking, to taking a walk around the neighborhood, to going out when the weather is a little chilly. Giro intends this line of products to fit the younger, more hip demographic of cyclists who like to look good and ride hard, and this jersey blends these ideals perfectly.
All told, the Giro Wind Guard 1/4 Zip Jersey is a perfect choice for both serious road cyclists and hip urban cyclists. For something that looks so good, its performance is unmatched. To learn more about the Giro Wind Guard 1/4 Zip Jersey, check it out here.
Where to Buy
Help support Bicycle Touring Guide and buy the Giro Wind Guard 1/4 Zip Jersey through one of our partners: