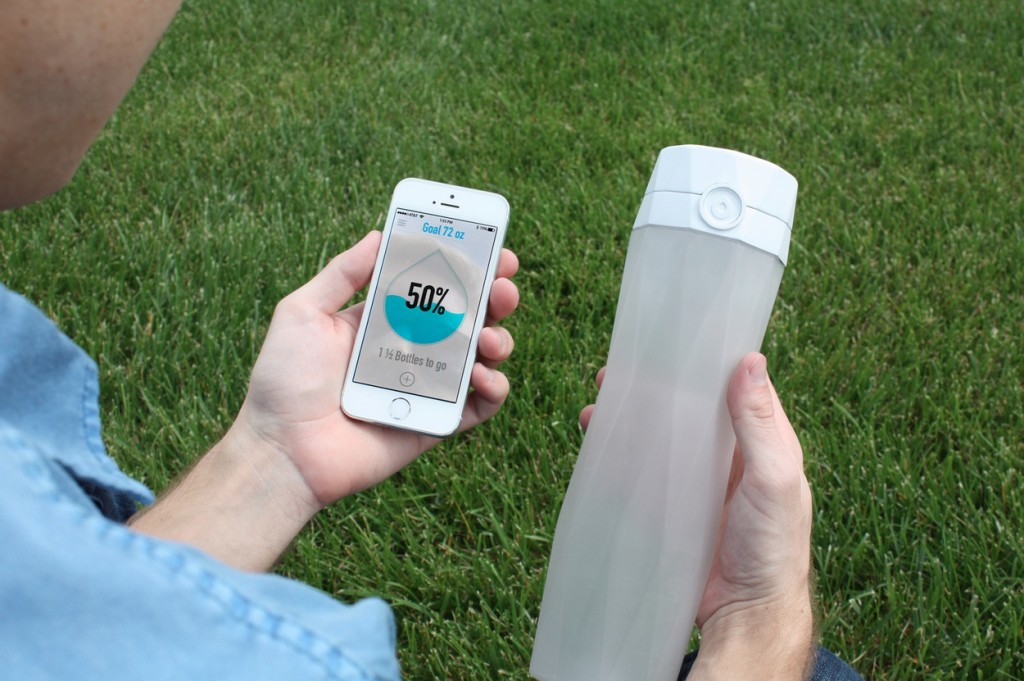 Hidrate Me Smart Water Bottle
Many athletes have a hard time remembering to stay hydrated and drink an adequate amount of fluids during long, rigorous exercise. All of us have experienced the unpleasant effects of dehydration at some point; our muscles start to cramp, our mouths get dry, and our overall performance begins to suffer.
During long bicycle rides, it is absolutely essential that you remain well-hydrated at all times. However, since all of us are different, it can be hard to know exactly how much we need to drink in order to keep our hydration levels in the acceptable range. Thankfully, a new startup by the name of Hidrate (currently raising money on Kickstarter) is here to change the hydration game as we know it.
Hidrate has created the Hidrate Me Smart Water Bottle, which is the first water bottle ever to tell you exactly how much you need to be drinking. That's right, the Hidrate Me monitors your fluid intake throughout the day, syncs to your smart phone, and then lets you know if you are drinking enough to be properly hydrated.
Incredibly, the Hidrate Me doesn't just use baseline suggestions for water intake – it customizes its recommendations to your specific body type and needs, so that you are drinking an amount that is ideal for your personal requirements. This water bottle can truly be the difference between struggling against the effects of dehydration, and performing at your peak mental and physical level.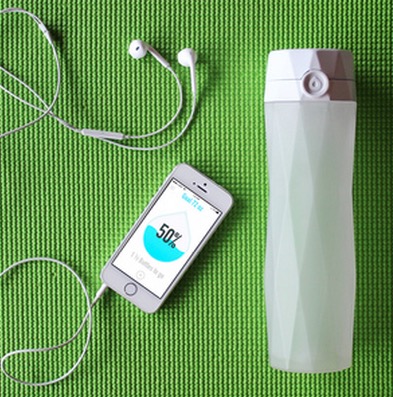 To customize recommendations to your specific needs, the Hidrate Me begins by first asking you about basic vitals such as your height, weight, gender, and activity level. You can stop there if you want, and the bottle will let you know how much someone with your comparables should be drinking throughout the day. However, thanks to the bottle's clever smart phone integration, you can tailor the experience to your needs even further.
The Hidrate Me Smart Water Bottle is compatible with a wide range of fitness apps and fitness wearables, so that you can sync your vitals and activities with the water bottle. The Hidrate Me will then take into account statistics such as your heart rate, type of activity, duration of workout, and more to create an even more effective assessment of how much water you need to be drinking. Obviously, the harder you're working out, the more the bottle will remind you to drink. The Hidrate Me can also take external factors such as the temperature, humidity, and elevation into account when giving you fluid recommendations, ensuring that no variable goes ignored when you need water the most.
In order to alert you to your drinking needs, the Hidrate Me will send you notifications on your phone, and the bottle itself will flash with a faint glow if you fall below the recommended intake. However, even with all of these high-tech specs, the bottle is machine washable, and easily cleaned. The bottle also uses a battery that lasts over one year, so no recharging is necessary, and replacement batteries are sold in most stores.
The Hidrate Me Smart Water Bottle began a Kickstarter campaign to complete funding on June 1st, and has already met and exceeded its goal, so these bottles will be coming to you by the end of 2015. To learn more about the Hidrate Me Smart Water Bottle, check out Hidrate's site here.
Here's to hydrating a smarter way!