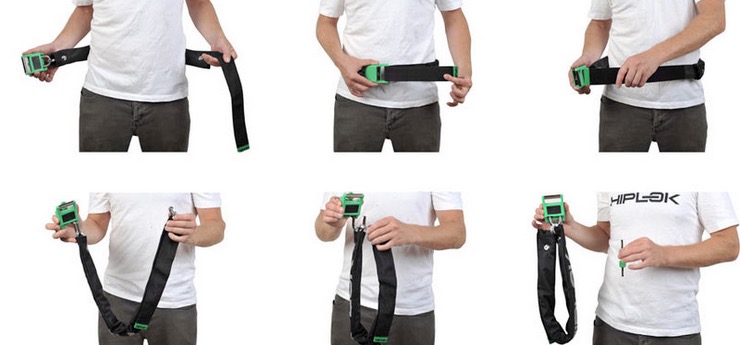 Hiplok Wearable Bike Locks
Hiplok, a U.K. based bicycle lock company, is producing a product unlike something any other company has put out – a convenient, wearable bike lock that is also durable and keeps your bicycle secure.
This awesome innovation has changed the lives of many urban and touring cyclists, as it provides a way to keep your bike safe while you're away, without having to deal with cumbersome U-locks or the mess of long, unruly cable locks. On the contrary, the Hiplok conveniently fits around your waist in a comfortable, easy-to-wear manner.
The Hiplok is now being sold through U.S. retailers such as REI and Amazon, making this awesome bike lock widely available to consumers in America.
Hiplok locks come in many different shapes and sizes that can accommodate the needs of different riders and different bicycles. The standard model is the Hiplok V1.50 Chain Lock, while the company also offers a smaller version in the Hiplok Lite Chain Lock, and a more U-lock styled, clip-on lock in the Hiplok D Bike Lock.
These are just some of the many options that you can go with when considering the purchase of your own Hiplok, however, these are the three choices we will discuss today. To see the company's entire product line, click here
.
Hiplok V1.50 Chain Lock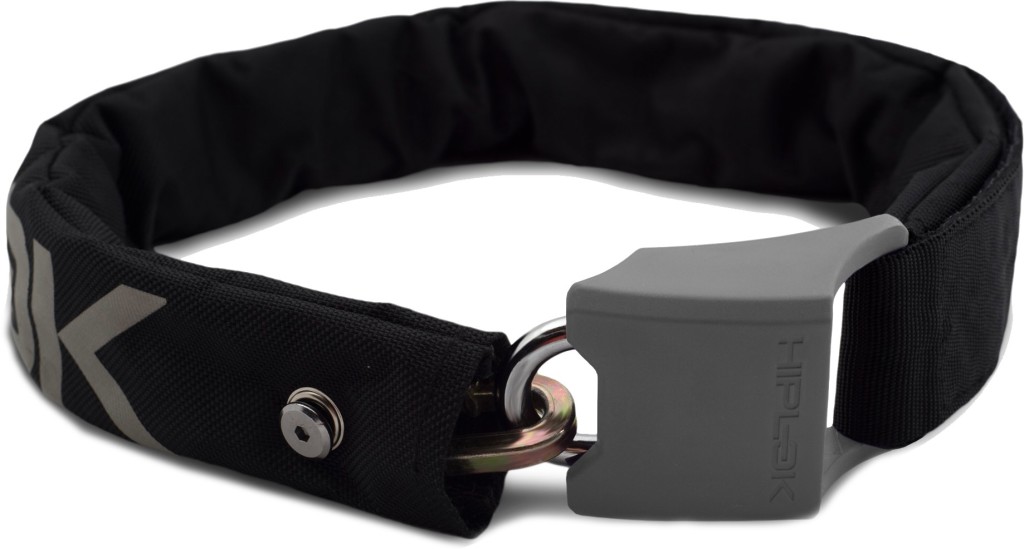 The Hiplok V1.50 Chain Lock is the company's current standard for their basic design, improving on the V1.0 Chain Lock that came before it.
The Hiplok V1.50 Chain Lock is essentially a belt that also functions as a bicycle lock; it is designed to be word around your hips and keeps all the weight off of your back. This lock is comprised of a 8mm hardened steel chain, encased in a durable, nylon sleeve, and a 10mm hardened steel shackle secures the padlock and buckle.
All of this serves to make the Hiplok V1.50 a durable bicycle lock, that is also supremely comfortable to wear when riding. It secures around your waist like a seatbelt, with an adjustable mechanism that helps you get the perfect fit.
At 4 pounds, this lock is sturdy but a little heavier than the next option on the list, which is designed for people who want even less weight when wearing a Hiplok. However, the Hiplok V1.50 Chain Lock remains a quality option for comfortably and securely locking up your bike.
Hiplok Lite Chain Lock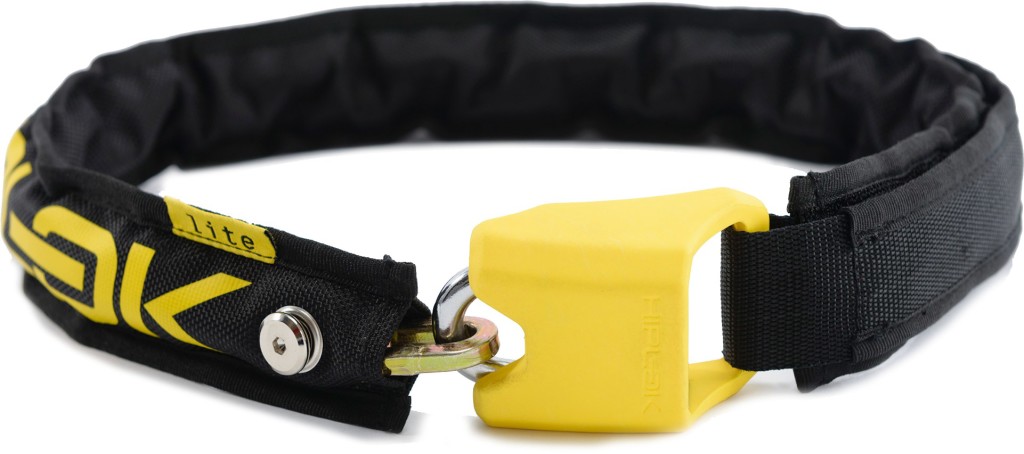 At 2 pounds and 3 ounces, the Hiplok Lite cuts the weight of the standard Hiplok V1.50 in half, while still offering many of the same benefits. Oh, and this version is $30 cheaper, which makes it all the more appealing as well.
The Hiplok Lite utilizes the same design as the V1.50; it is word around the hips and features the same adjustable, seatbelt-like adjustment system. Whereas the Hiplok V1.50 features an 8mm steel chain and 10mm steel shackle, the Hiplok Lite uses a 6mm steel chain and 8mm steel shackle. Not much integrity is compromised in shedding some of the weight of the larger Hiplok.
For $69, the Hiplok Lite provides possibly the best value of the Hiplok line of products. Check it out here!
Hiplok D Bike Lock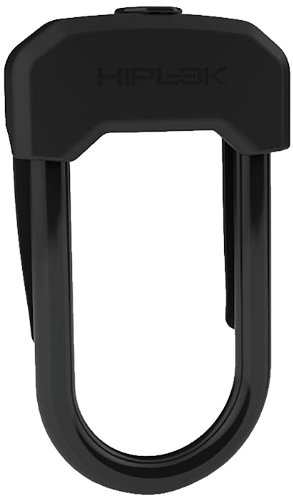 If you're a fan of the traditional U-lock but hate hauling it around, or having it hang from your handlebars and crash into your bike's frame, then the Hiplok D Bike Lock
 might be the perfect choice for you.
The Hiplok D Bike Lock uses a clip-on feature to improve on the traditional, cumbersome U-lock design. You can clip this compact lock onto your pants or backpack with ease, and you won't feel as though you are being weighed down, as the lock only weighs 2.4 pounds.
While the ease of transport is top-notch, the Hiplok D Bike Lock is also every bit as sturdy and heavy-duty as the U-locks that you are used to, as the 13mm hardened steel shackle will prevent would-be bike thieves from getting anywhere.
Learn more about the Hiplok D Bike Lock here!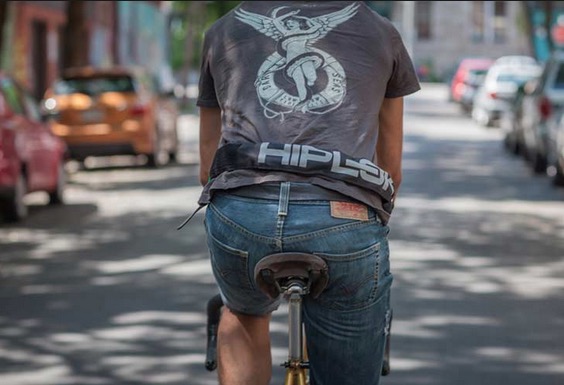 So there you have it – three awesome, wearable bike locks that will make you feel more comfortable, while keeping your mind at ease when you leave your bike unattended for a little bit.
These locks are comfortable for even the longest rides, fitting snugly around your waist in a way that hardly feels like it is there at all.
Join the revolution today and upgrade to the best in bicycle lock technology. Check out the full line of Hiplok Bicycle Locks here!