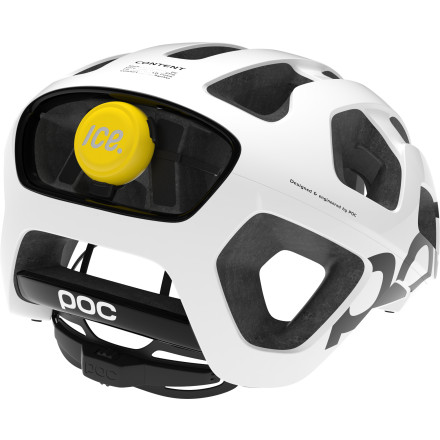 The ICEdot Crash Sensor
Cycling can be a dangerous sport. No matter how good you are, and how hard you try to avoid crashes, they will inevitably happen at some point or another. Hopefully you never find yourself in a serious wipeout on your bike, but if you do, there are a lot of pieces of equipment you will be thankful to have.
Of course, this starts with having a quality helmet, which we have detailed here. However, a helmet is only one of the key ways you can protect yourself from getting into trouble when you get in a crash. The new ICEdot Crash Sensor is a novel innovation that can provide extra insurance in the case of an accident, and it might even save your life if you find yourself seriously injured while out bicycling.
The ICEdot Crash Sensor is a small, plastic sensor that you attach to your helmet. The sensor affixes easily, and will not be noticeable while you're out riding. This device uses a motion accelerometer, much like your iPhone, to detect changes in altitude, changes in speed, and impacts. Accordingly, if you are in a crash, the ICEdot notices the impact and changes in movement, and begins to work its magic.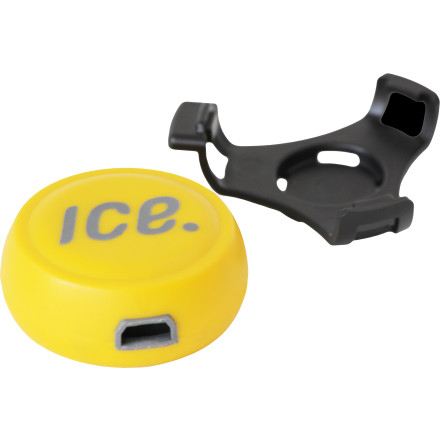 After an impact, the ICEdot, which connects to your smartphone via Bluetooth, opens the ICEdot app on your phone and starts a timer. This timer coincides with an alarm on your phone, which you then must disable in a pre-specified amount of time. If you are unable to do so, the ICEdot assumes that you have been in a serious accident, and sends an alert to the emergency contacts that you have chosen. This alert is in the form of a text message, and includes GPS coordinates along with the alert message that you may be injured. 
If you're looking for an extra insurance measure, or if you have loved ones that worry about your safety while you're cycling, the ICEdot provides a level of protection that nothing else out there right now can. Accidents will always happen, and if you ever find yourself seriously injured in an unfortunate crash, you'll be very glad that you had an ICEdot to get you the help you need as quickly as possible.
To learn more about the ICEdot Crash Sensor, check it out on Competitive Cyclist here!

Where to Buy
Help support Bicycle Touring Guide by purchasing the ICEdot Crash Sensor through one of our partners: