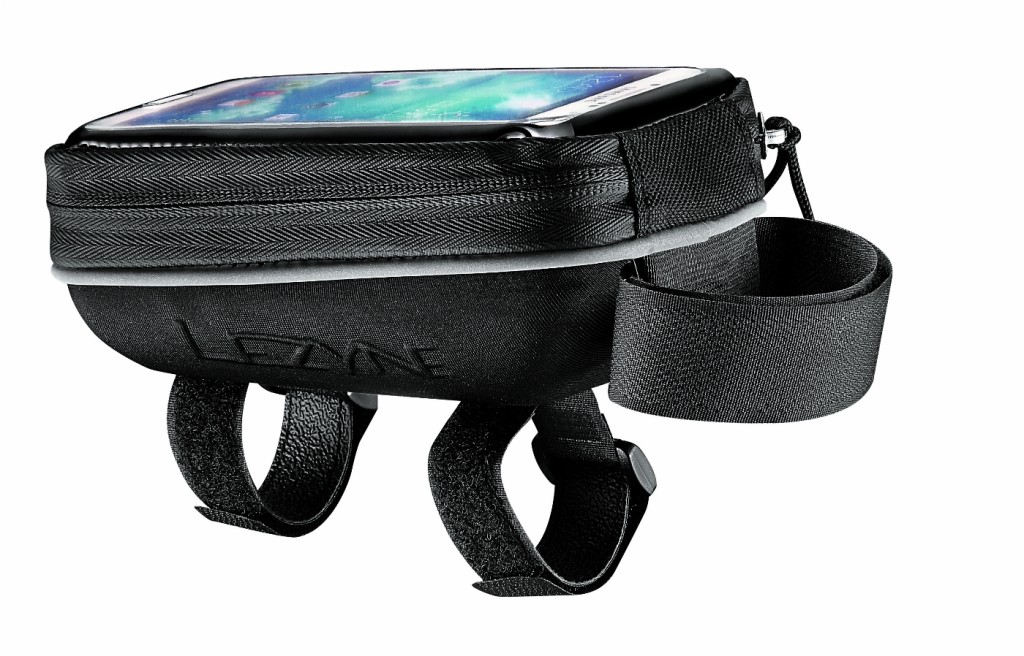 There are quite a lot of components to consider when planning for long ride or bike tour.
You'll need your phone, gels, energy bars, tools, etc. With all of these items to keep track of, it's easy to get unorganized.
Thankfully, California cycling accessory company Lezyne has added to its repertoire of useful bike gadgets with the Smart Energy Caddy — a toptube carrying case that keeps all your little bike necessities neatly tucked away in a convenient carrying case.
Lightweight Phone Case For Cycling
The case is comprised of two EVA foam halves with a woven nylon cover and three Velcro straps that attach to the toptube of a bike.
Inside the case, a mesh divider keeps items separated and a special smartphone pocket with a touchscreen-compatible clear panel protects your phone without sacrificing your mobile mobility.
Continuing its legacy of developing thoughtful bike accessories the case is clearly designed by biker for bikers. For example, cycling-specific organizational pockets, for tools, tire repair and other essentials are integrated into the Caddy to ensure items are easy to find.
Additional Features:
Clamshell pod design opens to provide easy access
Phone pocket holds 4-5″ phone models
Weight: 81g
Dimensions: 80 x 60 x 115 mm
Water resistant
$34.00 on the Lezyne website
Cycling Accessories That Keep You Organized
The new caddy joins a line of similar organizers by Lezyne.
The Lezyne Phone Caddy Bag, for example, protects phone and other essentials and conveniently fits in a jersey, pocket, pack or on a belt.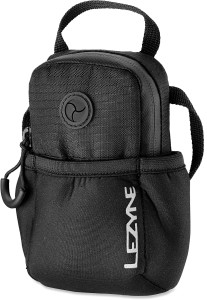 Additional Features:
Clear, touch-screen compatible back panel
External port provides routing for head phones
External neoprene pockets large enough to store various tools
Weight: 55 grams
Dimenstions: 6 x 4.2 x 2 in.
Get the Lezyne Phone Caddy Bag at REI for $20.
More Organization Cases For Cycling
Want to learn more about Lezyne products? Check out a link to one of our partners.