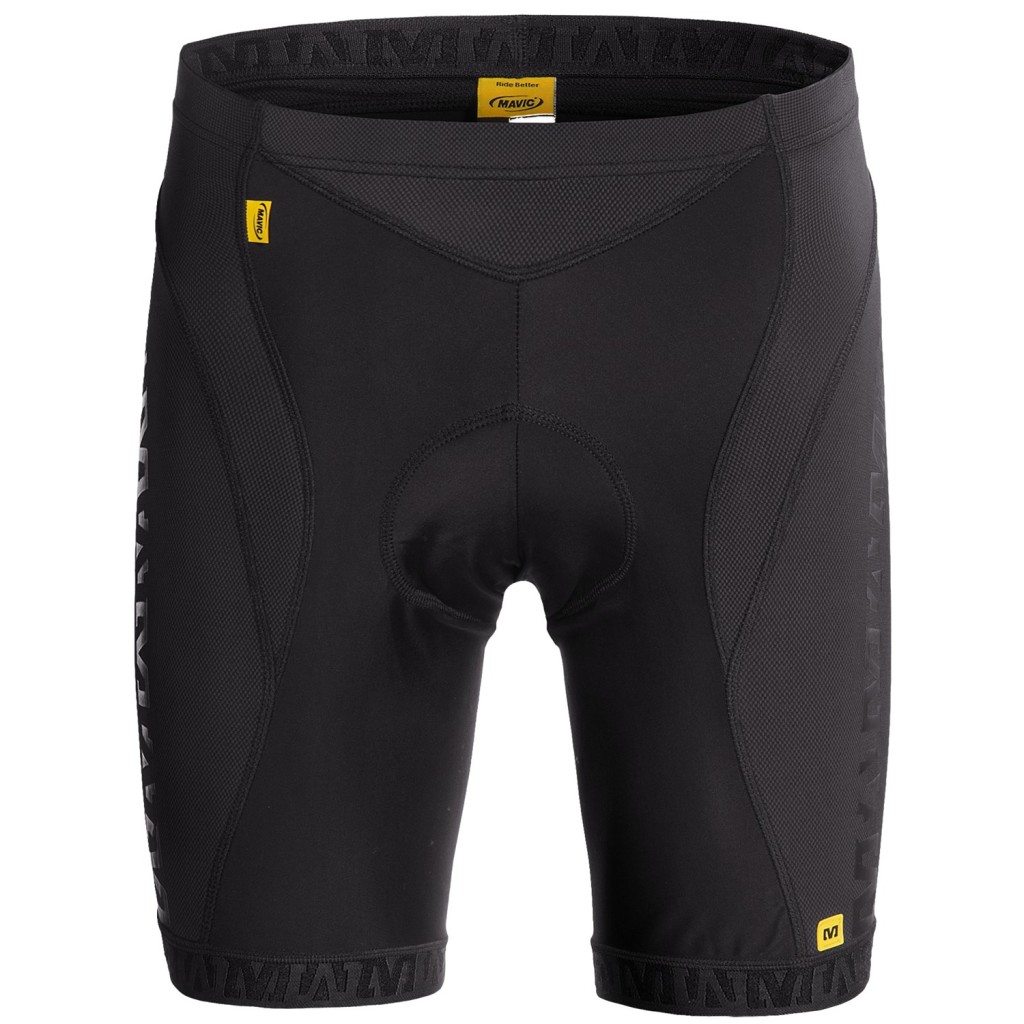 Mavic Sprint Cycling Shorts
With spring just around the corner, it's time that you start thinking ahead toward the spring and summer cycling seasons, and getting yourself properly outfitted for bicycling in warm weather once again.
Whether you're planning some solid bicycle tours for the summer or whether you're just looking forward to getting back outdoors for some casual weekend rides, it is essential that you are ready to roll with some great new equipment. Getting some new threads will help make you feel refreshed and ready for a new year of cycling.
Today, we're highlighting the Mavic Sprint Cycling Shorts, which are professional-quality, versatile bike shorts that will keep you comfortable all spring and summer long. These shorts are on sale at Sierra Trading Post right now for just $64.95, 35% off the usual price advertised elsewhere!
The Mavic Sprint Cycling Shorts are perfect for everything from a leisurely ride to a multi-day race, and will keep you comfortable in a wide range of weather conditions. The shorts have top-of-the-line wicking technology, and also feature built in ventilation panels, to ensure you stay dry and your skin can breathe during sweaty rides in the sun.
The shorts are also padded with cushioned ergonomic 3D chamois, contouring perfectly to your behind to keep you optimally comfortable even during a particularly long day on the saddle. The panels of the shorts are made of 65% nylon, 23% polyester, 12% spandex, giving you solid flexibility and providing a tight but comfortable fit that contours to your body nicely.
I recently bought these shorts and took them out on a pair of weekend rides, and I was very impressed. After back-to-back days of 4 hours on the saddle, I was not sore at all, and the shorts fit like a dream. What's more, although the weather was a relatively temperate high-60s to low-70s throughout the rides, the shorts did an excellent job of wicking moisture, keeping me dry and comfortable on descents after I'd been sweating.
I would highly recommend doing what I did and grabbing a pair of the Mavic Sprint Cycling Shorts while they remain on sale at Sierra Trading Post.
For this price, you won't be able to find much better shorts, that will last you all throughout spring and summer cycling seasons. Go check them out now!

Help support Bicycle Touring Guide by purchasing Mavic Sprint Cycling Shorts through one of our partners: