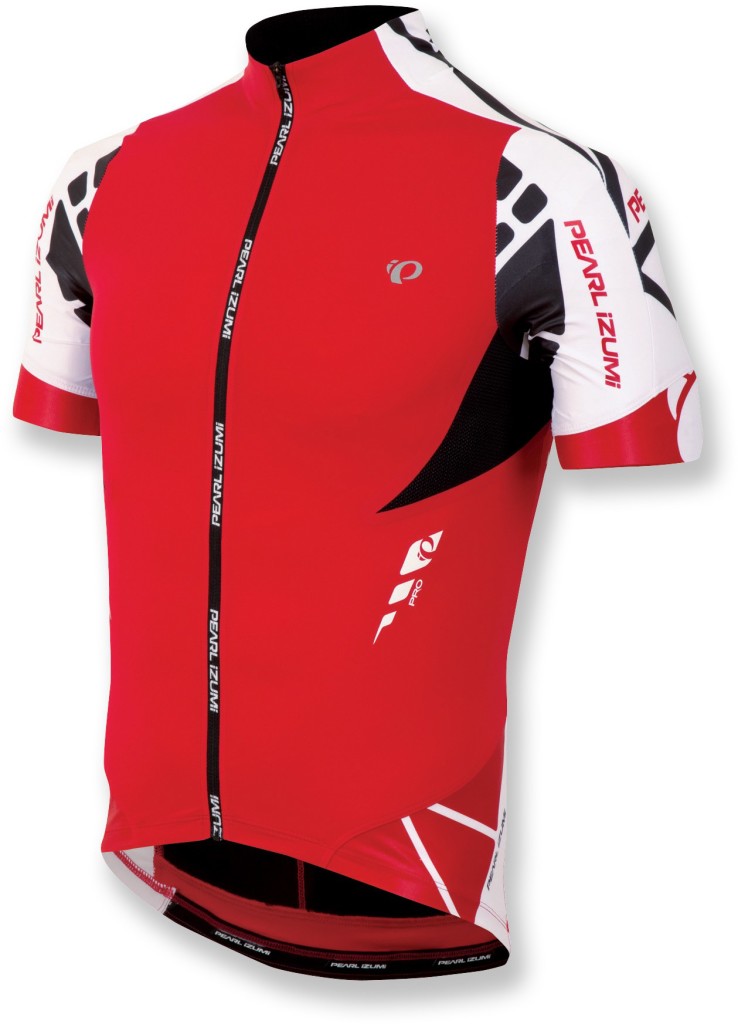 Pearl Izumi P.R.O. Leader Bike Jersey
Looking for a great cycling jersey for this spring for a very reasonable price? Look no further than the Pearl Izumi P.R.O. Leader Bike Jersey, an elite jersey that is currently a whopping 50% off at REI.
The P.R.O. Leader is designed by Pearl Izumi with professional-class aerodynamic technology in mind, and will suit the needs of almost any rider, from professional, racing cyclists to those who just wish to take to the roads on warm spring weekends.
This jersey is made with Pearl Izumi's patented Transfer In-R-Cool fabric, and is enhanced by their signature coldblack technology. This design allows the jersey to efficiently wick sweat away and dry your body, while reflecting the sun's rays, making your rides approximately five degrees cooler than you would be in an average cycling jersey.
What makes the Pearl Izumi P.R.O. Leader even more impressive on sunny days is the fact that the jersey has a built-in UPF 50+ sun protection on the body, whole the jersey's sleeves provide UPF 40 sun protection. This serves to make sure that you don't get annoying chafing and raw skin thanks to a sunburn on rides in scorching sunlight.
This jersey is an ideal choice for nearly all cyclists who love to ride on the nicest days of the spring and summer. The P.R.O. leader will keep you cool, aerodynamic, and safe from harmful UV rays all spring and summer long.
To learn more about this excellent jersey, head over to REI and take advantage of the great deal they are currently running on the Pearl Izumi P.R.O. Leader Bike Jersey. You will thank us when you have the most comfortable time of your life on your bike during the year's warmer months!