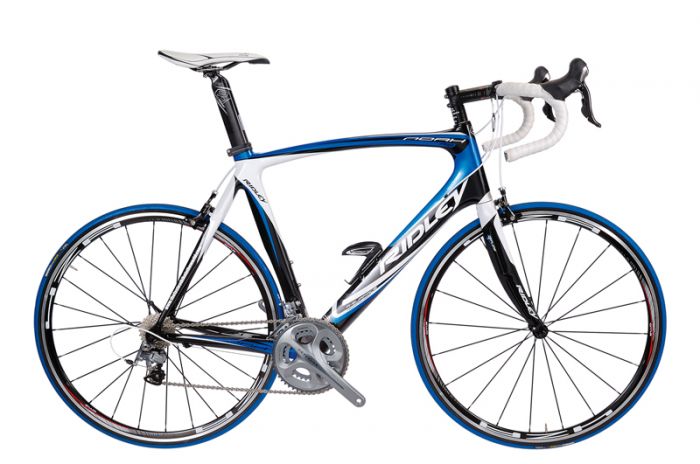 Ridley Noah RS CR1 Road Bike
For those of you that love high performance in a reasonably-priced package, there's a new bicycle you need to hear of. If you love to ride as fast as possible, you should listen up extra closely. The Ridley Noah RS CR1 Road Bike is here to change your world.
The Ridley Noah RS CR1 is, above all else, designed for those who have a need for speed. This bike is designed to enhance aerodynamic performance and reduce drag everywhere possible, and it succeeds mightily. Incorporating elements from Ridley's Dean Fast Time Trial Bike, the Noah is essentially the spawn of a traditional road bike and a time trial-ready racer.
The bike's frame is a featherweight 2.1 pounds, and it is designed to make drag virtually nonexistent. The front fork features slits cut through the middle – something you won't find anywhere else – to reduce pressure between the forks and thereby alleviate drag on the spokes. The frame is comprised of three different strengths of carbon fiber, and the new design has shaved more than 400 grams of weight off of the previous version of the Noah. This bicycle is trimmed down to only the necessary weight, and features aerodynamic upgrades everywhere you look.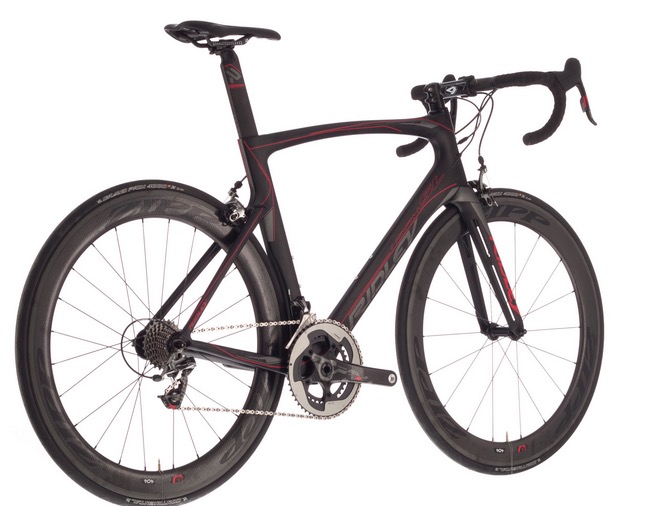 The Ridley Noah RS CR1 also features one of the stiffest designs you'll find anywhere, making it an ideal bike for sprinting, while its lightweight design will still give you plenty of relief on long, arduous climbs. However, the stiffness gives way to more flexibility in the area around the seat, ensuring that riders are still comfortable after hours in the saddle.
The Noah has several other nifty features, such as internal cable routing, which cuts down on frame drag and helps cable performance, and top-of-the-line Ultegra 6800 components to make shifting as effortless as possible. With excellent shock absorption and a quick, efficient braking system, the Ridley Noah RS CR1 is truly the complete package for a road bike.
Usually priced at $5,000, the complete Ridley Noah RS CR1 bicycle is available at Performance Bicycle for just $3,499.00 for a limited time!
Click here to check out this incredible, speedy road bike today!