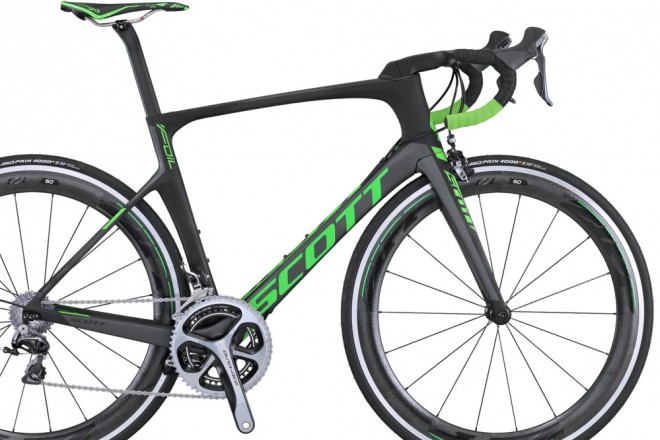 2015 Scott Foil 10 Road Bike
With summer in full swing, several bicycle companies are releasing their newest bikes for 2015. In just the past week, Trek, Cannondale, and Scott – some of the biggest bicycle manufacturers in the world – have all released new 2015 models. One of these models is Scott's Foil 10 Road Bike, which has been greatly improved for the 2015 season.
The Scott Foil line of road bikes has been around since 2010, and represents Scott's highest-performance, aero road bikes. The 2015 Scott Foil 10 is the latest and greatest in this line, with a bunch of excellent features that will make it a favorite of serious cyclists.
Like any good aero road bike, the Scott Foil 10 is designed to shave weight and wind resistance everywhere you look. This is achieved in a large part due to the bike's frame and fork, which weigh 2.1 pounds and 0.8 pounds, respectively. With a fully put together bicycle, the Scott Foil 10 has a claimed weight of just about 16 pounds, making it an incredibly light option that will keep you light and free on any mountain pass.
The 2015 Scott Foil 10 claims to be one of the lightest aero bikes on the market, and Scott focused on more than just cutting weight when they made this bike; the drag on the bike has been studied and greatly reduced as well.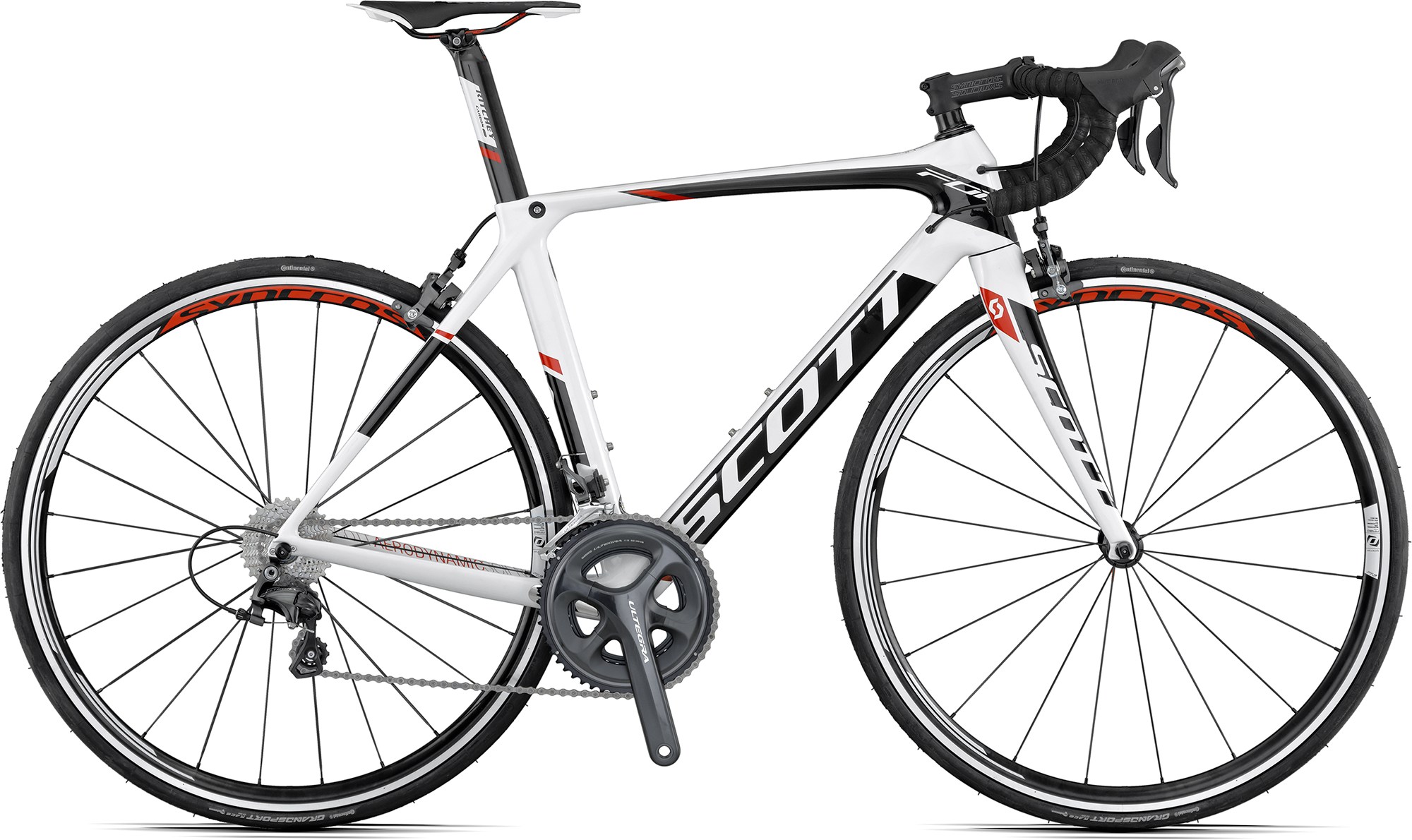 In testing previous versions of the Foil bicycles, Scott found that the front area of the frame is responsible for up to 50 percent of total drag at low yaw angles, and they have worked to address and remedy this problem that all bicycles face. Scott claims that this latest version of the Foil saves six watts on average over the tested yaw spectrum when compared to previous versions of the bike, increasing aero performance that much more.
In the 2015 Scott Foil 10, direct-mount brakes have also been added, providing better control and stopping power. Internal cabling is used to reduce clutter and save that much more aero performance, while a Di2 battery is tucked inside the seatpost to allow for clutter free integration with the optional Garmin and Di2 junction box mounts in the stem area.
Indeed, drag and weight are reduced everywhere you look on the new and improved Foil, making it a professional-level bike that everyday riders can enjoy. This is evidenced by the fact that the 2015 Scott Foil will be used in the upcoming Tour de France by the IAM Cycling and Orica-GreenEdge cycling teams. If this bike is good enough for them, it's probably a great choice for you!
At $3,500 fore the basic starting bicycle, the 2015 Scott Foil 10 is not obscenely expensive, and gives you a definite edge over many similarly-priced bicycles. If you're ready for an excellent aero road bike, then check out the 2015 Scott Foil 10 here!
Where to Buy
Help support Bicycle Touring Guide and buy the Scott Foil 10 Road Bike through one of our partners: