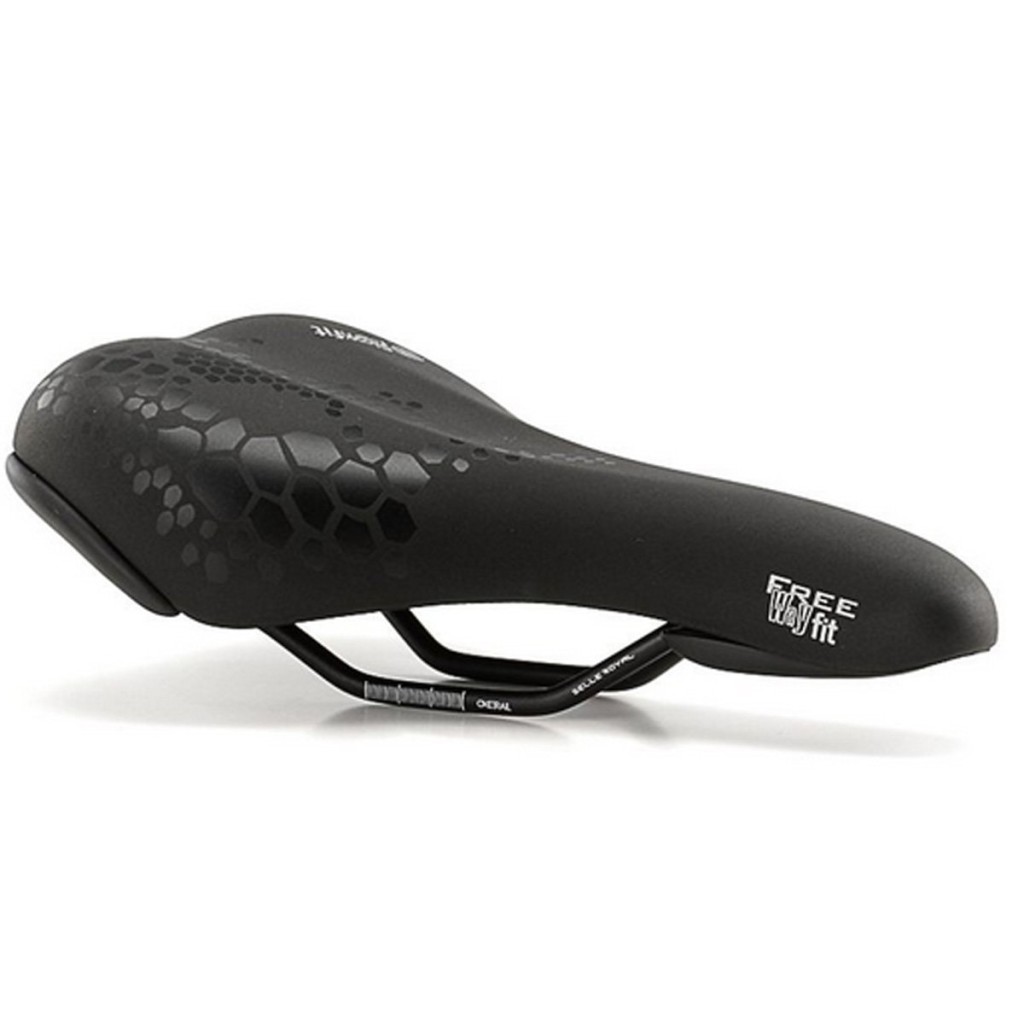 Selle Royal Men's Freeway Fit Bicycle Saddle
Italian cycling company Selle Royal has taken inspiration from beds, and turned that inspiration into a product that is perfect for your bicycle. Almost everyone is familiar with memory foam thanks to companies like Tempur-Pedic, whose memory foam beds are supposed to be some of the most comfortable beds you can buy.
However, Selle Royal's inspiration didn't come from Tempur-Pedic, it came from their sister company, Technogel, who also makes luxury mattresses, pillows, and other memory foam items for the bedroom. Selle Royal decided to try using this technology in their bike saddles, and they did so very impressively.
The latest Selle Royal Saddle, dubbed the Freeway Fit Moderate Bicycle Saddle (there is also an option for females), uses this memory foam technology to provide maximum comfort to cyclists on long rides. While traditional saddles provide some cushion, they don't come close to the Technogel material used in these saddles, as the memory foam distributes your weight evenly and contours to your body, better protecting you from bumps in the road. What's more, the Selle Royal Freeway Fit increases blood circulation and promotes pressure relief, keeping you less sore and more fresh during those long days on the bike.
This saddle will cushion you much more than a traditional saddle, no matter what sort of terrain you are riding. Memory foam has been proven to be more effective than nearly any other material in fitting your body perfectly, creating a custom level of comfort that other materials cannot.
This comfortable, innovative saddle is only $35.99, and is available on Amazon
. Head over there to learn more about the Selle Royal Men's Freeway Fit Bicycle Saddle, and if you want to cushion your tush with Technogel this year, you might as well get your own! Your body will certainly thank you.