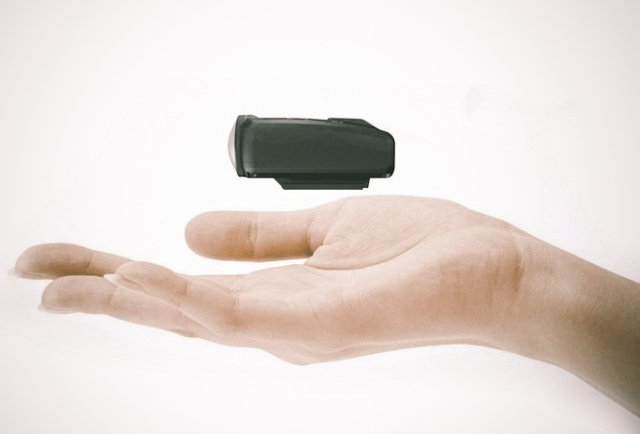 Look out GoPro and Sony–Shimano's diving into the sports action camera pool.
The Osaka, Japan-based manufacturer of bicycle (and fishing and rowing) parts and accessories has announced plans to sell the Shimano CM-1000 Sport Camera this spring and, at least on paper, it looks like a device you ought to pay attention to.
Shimano CM-1000 Sport Camera Features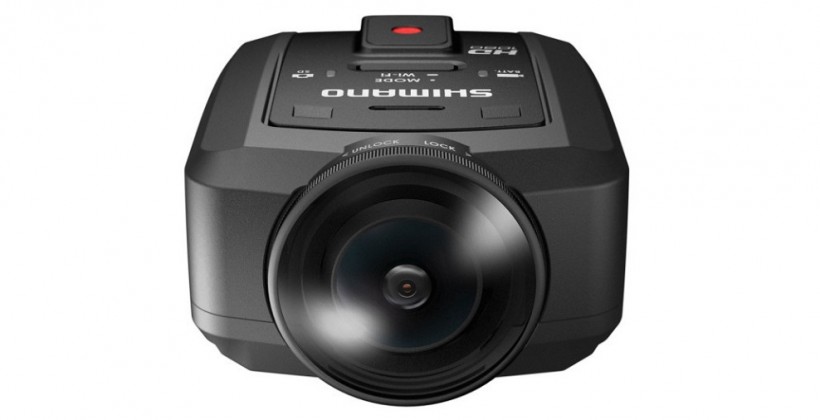 First of all, this camera's tiny. Which is what you'd expect, of course–these things are meant to be worn on your head, on your chest, or held in your hand without hampering your athletic prowess. This camera (like GoPro and Sony Action Cam models) is supposed to be like a fly on the wall, catching first-person views of your bike rides, so it shouldn't be big.
But the Shimano CM-1000 is really tiny.
The new camera weighs in at just 86 grams, making it one of the absolute smallest of its kind. It's measurements–70 x 44 x 30 millimeters–also make it about the size of a deck of playing cards. This is great news for folks who are looking for even less bulk than the already-small P.O.V. action cameras out there.
Beyond it's slight stature, what else does the Shimano CM-1000 have going for it?
Lens — Features a super bright F2.0 aperture lens, great for low-light shooting
Resolution — 16 mega-pixel image sensor allows for incredible 1080p HD vids
Protection — Waterproof up to a depth of 10 meters
Connectivity — Uses wifi to connect with Android or iOS smartphone apps for live viewing, playback, and remote changes to framing and camera settings
In essence, this is a top-of-the-line sports camera–at least it sounds like one. I haven't had the opportunity to test it out personally, but Shimano says the cam will be available in May, so we'll all get to give it a whirl real soon.
One thing that's both exciting me and making me wary is the price. The Shimano CM-1000 will be available for $299, which is a good deal for such a sweet-sounding action camera (GoPros are usually about this price, but can go much higher).
But is it too good of a deal? For now, until I get my grubby mitts on it, I'm going to assume that the price is what it is in order to attract customers away from their GoPros and Sony Action Cams, and not because the awesome specs are misleading in any way.
Shimano CM-1000: Immortalizing Your Best Bike Tours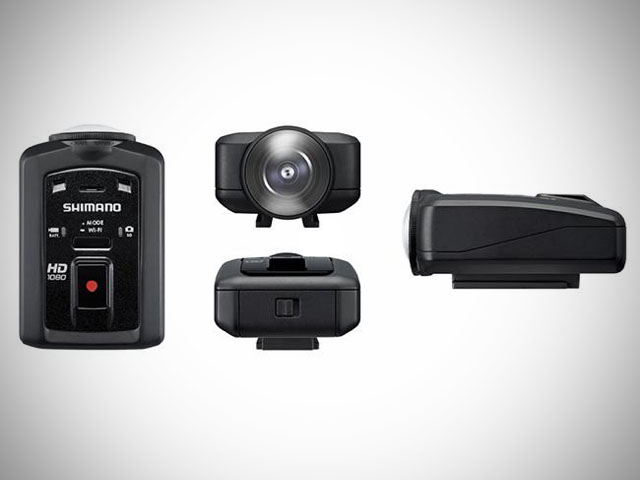 You've probably seen the GoPro videos making the rounds these days. There's that one with Superman's point of view as he delivers a package and saves some lives. And there's this incredible footage of Kelly McGarry riding his bike along a very narrow ridge and doing a few backflips:
<iframe width="560″ height="315″ src="//www.youtube.com/embed/x76VEPXYaI0″ frameborder="0″ allowfullscreen></iframe>
Now, we probably won't be using the Shimano CM-1000 for anything like that. We're not stunt riders, we're tourists!
Instead, we'll use it (along with a cap or chest mount, probably) to capture some truly beautiful moments of our bike touring. Whether it's cruising around a lonely stretch of road to come upon a crystal blue Rocky Mountain lake or making our way down an ancient bike path in old Europe–the Shimano CM-1000 can be a tool for keeping these sights and sounds forever. With that footage, our friends and family can have the experience we did. (In a way.)
So, if the Shimano CM-1000 is all it's cracked up to be, then I'd say it's definitely worth the price to have this cool gadget with you on your next tour.
If you already have a GoPro or Sony Action Cam, though, I'd say wait and give the Shimano a try before making any rash decisions–after all, it may turn out to be merely comparable to those cams, instead of actually better.
Either way, you should hit up the company website to learn more about the Shimano CM-1000 Sport Camera!
Do you use P.O.V. action cams on your bicycle tours? What model is your favorite? And where were you when you grabbed your absolute favorite footage?