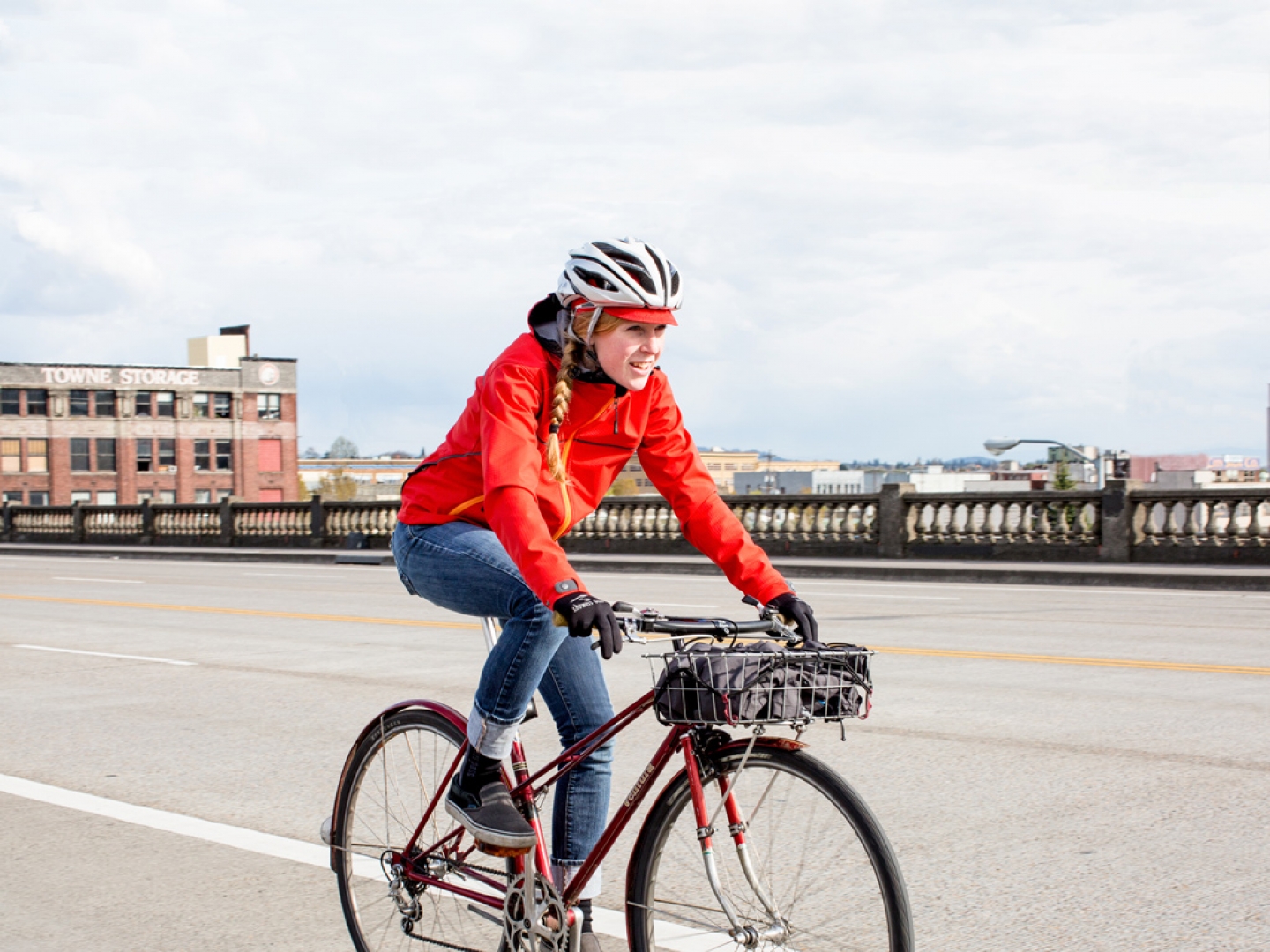 A Comfortable Cycling Softshell Jacket Designed Specifically For Women
When Portland, Oregon-based cycling apparel manufacturer Showers Pass set out to make a women's version of its popular Rogue Cycling Hoodie, they didn't simply shrink down the sizing. Instead, the company created a whole new product designed to fit the style preferences and needs of their female customer base.
The water-resistant hooded softshell jacket is meant to fit like your favorite sweatshirt in a flattering women's cut. High performance waterproof material, in turn, ensures that the jacket will protect you from temperate weather.
Based in Portland, Oregon, we trust Showers Pass when they say this is a "fiercely weather resistant" jacket. The Pacific Northwest is, after all, the ultimate  playground for testing cycling gear for wet weather.
3-Layer Softshell For All-Season Cycling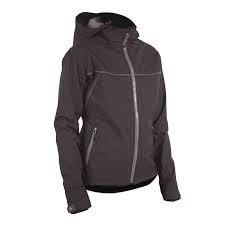 Designed for fall and winter bike commuting and touring, the water-proof softshell will protect you from rain, snow and sleet.
The jacket is made up of three layers:
1. Inner layer of warm fleece lined inner fabric that wicks away sweat
2. Middle insulation layer
3. Outer waterproof Artex softshell
The Women's Rogue Hoodie is not the most affordable cycling jacket on the market — it currently retails for around $160.00— but it is certainly not the most expensive either. And you might find that the added price is worth supporting a smaller local cycling apparel company like Showers Pass.
Cycling Jacket With Valuable Technical Features
The Rogue Hoodie is clearly a product designed by cyclists for cyclists. And it appears the designers thought of everything.
The jacket features a slightly dropped tail, for example, that protects against tire spray. Longer sleeves with wrist gaiters are designed to keep cyclists warm and reflective accents and a large back pocket with a light loop help keep riders safe.

Other Noteworthy Features Include:
Hidden inside chest pocket
Audio Port in right hand pocket
Hood fits over most helmets
Where to Learn More
For more Showers Pass apparel, including the men's version of the Rogue Hoodie, check out the links to one of our partners: