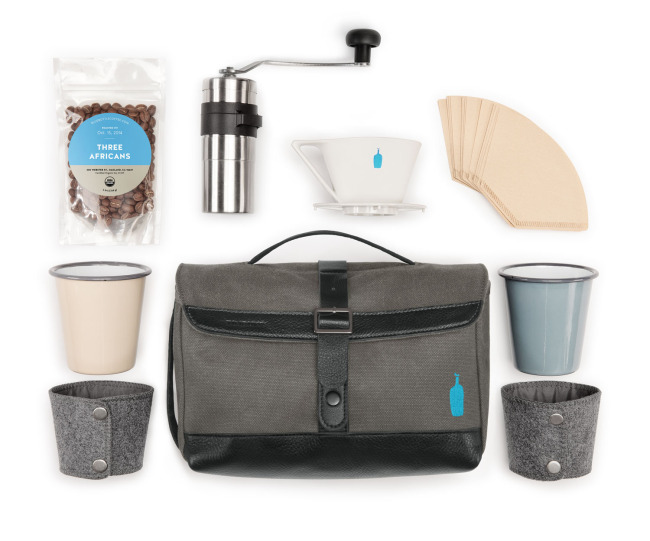 Timbuk2's Perfect Biking Accessory For The Coffee Fanatic
Ask any serious cyclist and he or she will confirm that there is an integral connection between road biking and coffee.
Historically, the sport's Spanish and Italian roots have tied it with espresso. Today, cycling groups around the United States have continued this tradition by opting for coffee shops as the launching point for their weekly rides. Lycra has become a common feature at many coffee houses.
However, it wasn't until cycling apparel company Timbuk2 partnered with the San Francisco-based Blue Bottle Coffee Roasters to release this Travel Coffee Kit that the pairing of coffee and cycling was truly perfected.
Stylish Cycling Accessory For Any Bike Adventure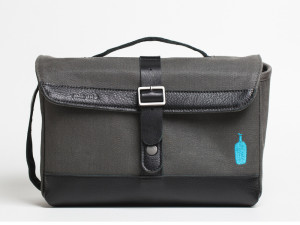 Discreetly enclosed inside a stylish waxed canvas with leather trim Timbuk2 bag, this coffee travel kit includes all the essentials to make a perfect cup of coffee on the road.
Inside Each Kit:
A 2oz sample of Blue Bottle's Africans Drip blend
Porlex Mini Hand Grinder
Blue bottle travel dripper
2 porcelain covered steel Falcon Enamelware tumblers
2 custom Timbuk2 Koozies
Pack of 100 compostable, hemp-based filters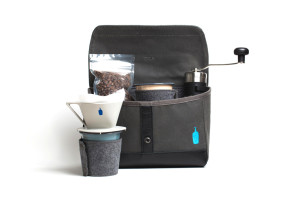 Fresh Coffee To Go For Your Morning Commute
The kit, Timbuk2 representatives say, was designed for everyone from the morning commuter to the weekend road tripper. Anywhere you go, the company wants you to have a fresh cup of coffee.
Specifics of the bag:
Top Width: 10.4 inches
Bottom Width: 9.3 inches
Height: 6.5 inches
Weight: 2.1 lbs
Volume: 4.0 L
The Timbuk2 Travel Coffee Kit is available on Timbuk2.com
Where to Learn More
Looking for more Timbuk2 cycling bags? Check out the links to one of our partners: