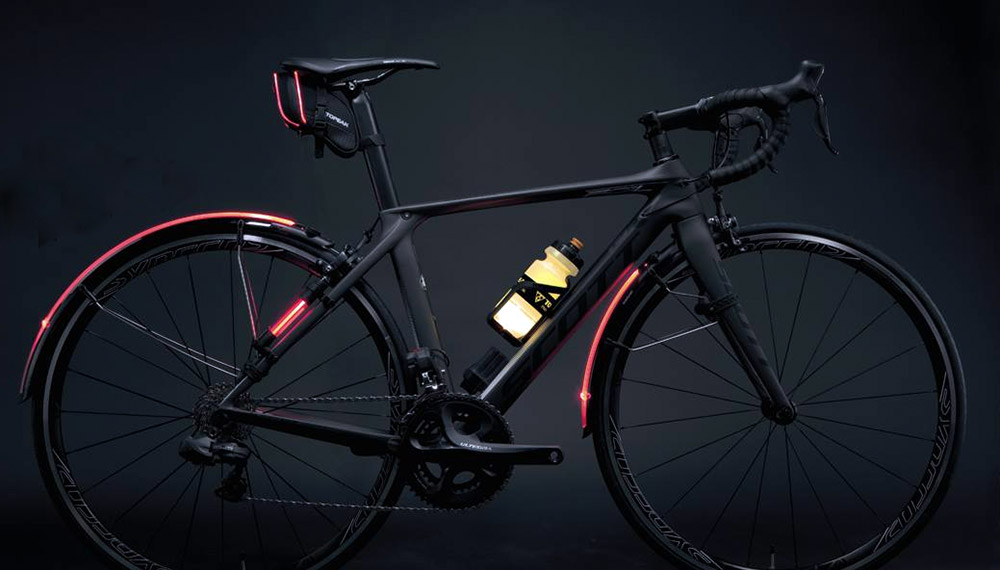 Topeak iGlow Water Bottle Cage
Amongst the things that every cyclist needs – regardless of ability or experience – are a water bottle and a bicycle light. If you're serious about cycling, you need a water bottle for hydration (obviously) and a bike light to help you be seen better if you ever ride during the darker hours of the day. While both of these items are easy enough to acquire, wouldn't it be more convenient if you could kill two birds with one stone and combine them?
Yes, combining a water bottle with a bike light might not sound super practical or intuitive at first, but that's exactly what Topeak has seamlessly done with their iGlow Water Bottle Cage. Using LED lighting technology, the Topeak iGlow Water Bottle Cage allows you to easily store a water bottle, while LED lights shine through the water to create a wide-reaching glow around your bike that will be noticeable to passing motorists.
By shining LED lights through the liquid in your bottle, the Topeak iGlow Water Bottle Cage creates a 360-degree glow that will enhance your visibility while on the road. The lights encircle your bicycle and provides a glow that helps you both see and be seen during the nighttime hours.
While the Topeak iGlow Water Bottle Cage is a great extra safety measure, obviously it won't replace a light on the front of your bike insofar as providing headlight-like visibility. For that, you should try something like the Urban 800FC Headlight. However, the iGlow still has plenty of practical functionality, and will definitely make your night riding a little more fun and exciting.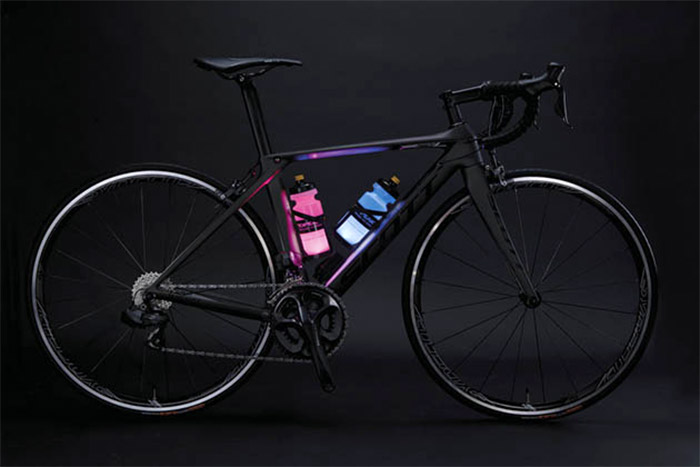 At just under 2 ounces, the Topeak iGlow Water Bottle Cage certainly won't weigh or slow you down, and it can fit most standard-sized water bottles easily, so that you can illuminate as many bottles as you please. The iGlow can be mounted on both the seat tube or down tube of your bicycle, as is show in the photo above, so you can even mount two bottles if you so wish. If you need a new water bottle, or don't have any that are normally-sized, the iGlow comes with a Topeak bottle as well.
The Topeak iGlow Water Bottle Cage can work both in constant mode (with an expected battery life of over 50 hours) or in a flashing mode (with a battery life of over 100 hours). This allows you to decide whether to have flashing lights to alert cars to your presence, or a steady source of light to help you see better down the road during your ride.
If you think the Topeak iGlow Water Bottle Cage looks awesome, now is the time to buy, as the item is currently 25% off at REI during their Anniversary Sale! The sale only lasts until May 25th, so definitely check out this awesome, fun water bottle cage that will help keep you safe while it costs just $26.19!