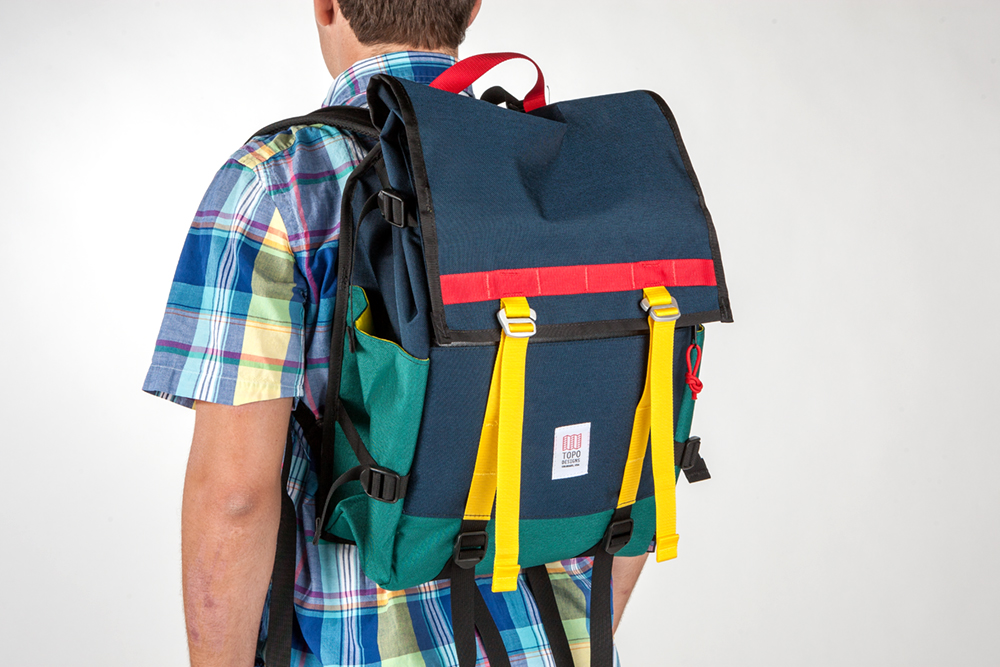 Topo Designs Flap Backpack
If you're a more casual cyclist, who cares about style just as much as performance, then you need not sift through incredibly expensive, ultralight backpacks for your needs. Instead, you should focus on cool, hip backpacks that will still get the job done whether you are commuting or bicycle touring. The Topo Designs Flap Backpack is one such backpack, and it will make you look fresh while keeping you feeling fresh on the bike!
The Topo Designs Flap Backpack looks awesome, with a throwback style that any hipster or fashion-forward cyclist can appreciate. But this bag isn't just about looks, as it offers plenty of high-tech features as well. The Flap Backpack is designed for performance, with a water-resistant lining and welded, zippered pockets that ensure your gear stays dry and in the right place during your cycling adventures.
While the Topo Designs Flap Backpack might not look as sleek as some other cycling backpacks, this pack is still made with comfort in mind. The Flap Backpack uses Cordura fabric and a coated pack cloth liner to make sure that your gear doesn't get damaged, while offering a breathable, mesh material on the outside to reduce sweat and provide cool comfort. The bag's shoulder straps, sternum strap, and waist strap are padded and not too bulky, giving you support without overwhelming you.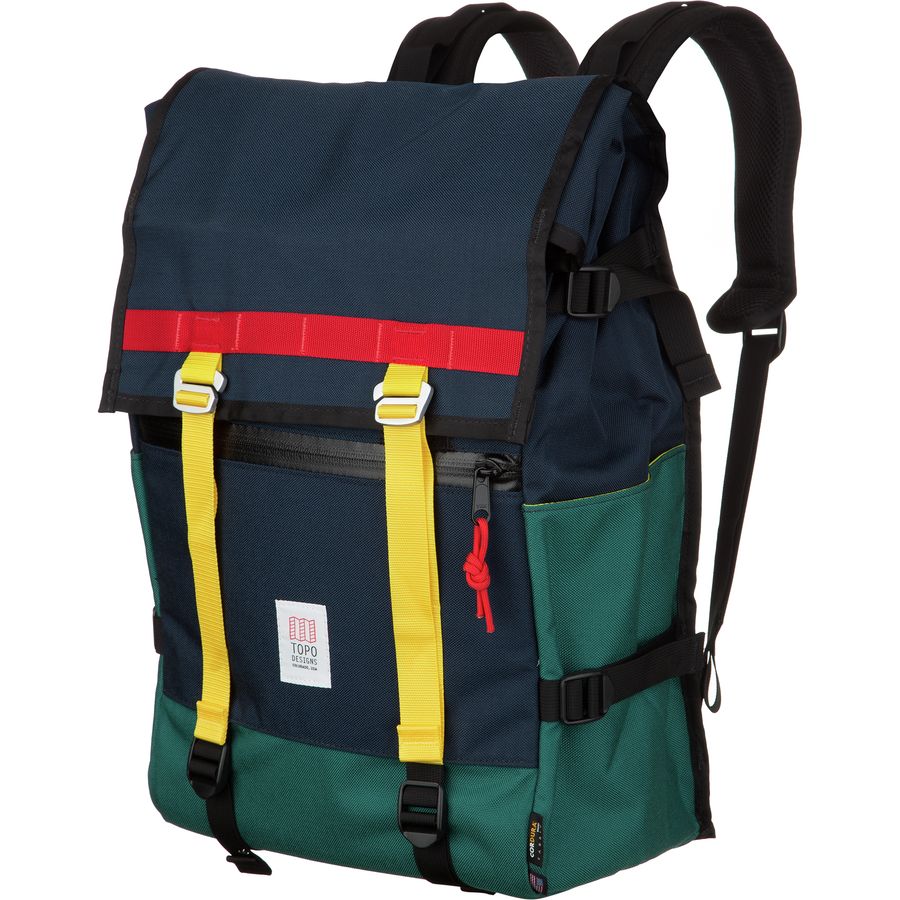 The Topo Designs Flap Backpack gives you plenty of room for gear, whether you're hauling supplies to work or bringing extra equipment along on your bicycle tour. Measuring 21 x 13 x 8 inches, the pack is plenty big to comfortably accommodate pretty much everything you'd want to carry on your back while on the bike. Like any good backpack, the Flap Backpack offers two water bottle pockets, and a large, zippered exterior pocket for anything you'd want to store separately from the gear in the main compartment.
This pack also offers an interior zippered pocket, laptop sleeve, and plenty of internal compartmentalization, in order for you to keep your gear organized as efficiently as possible. The Topo Designs Flap Backpack is extremely versatile, and can suit you well on the bike, out on the trail, and even just strolling around town.
With style and comfort mixed in a way that's hard to find, the Topo Designs Flap Backpack is a uniquely versatile backpack that will make any cyclist happy. You can get your own Topo Designs Flap Backpack here!