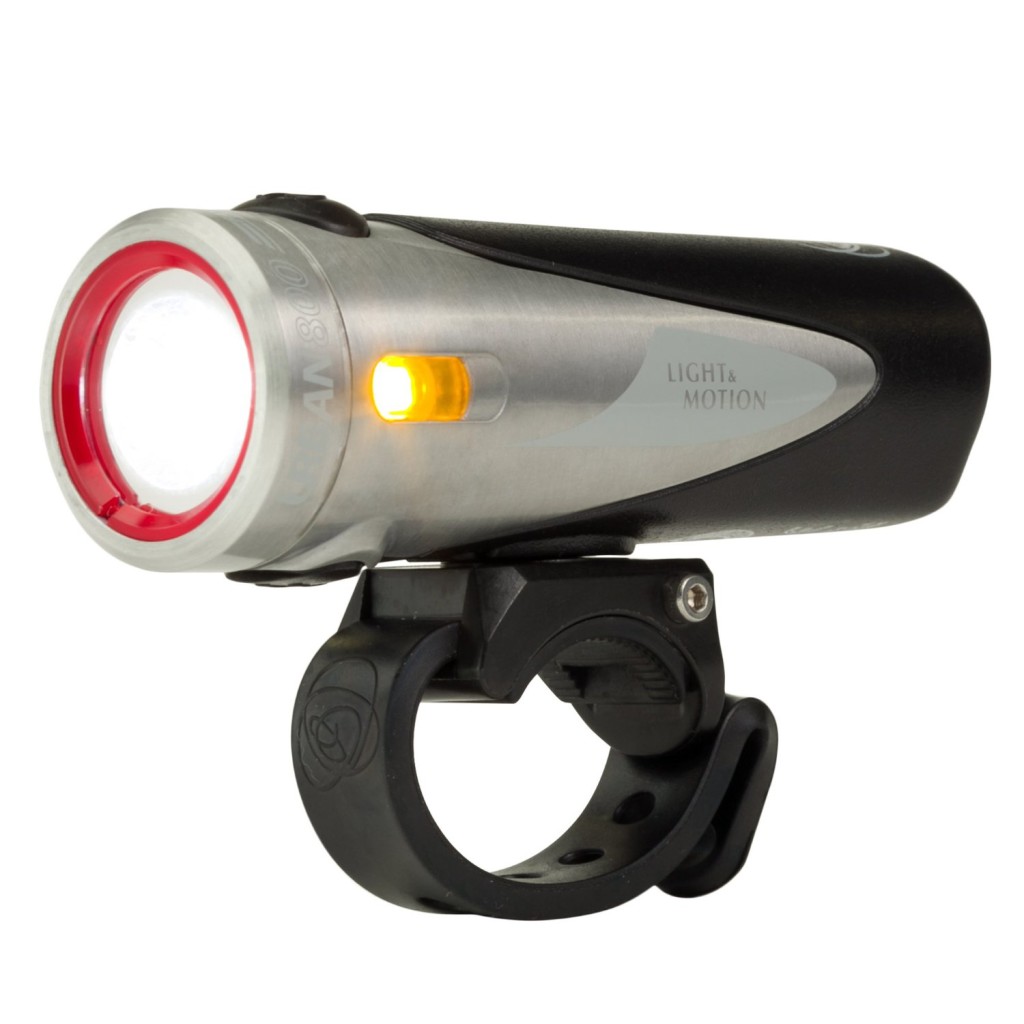 Urban 800FC Headlight
Bicycling, and road biking in particular, can be a dangerous activity. This is especially true at night, when cars can struggle to see bicyclists in dark conditions. However, that fact is only half of the issue – if bicyclists can't see that well themselves, they are much more susceptible to getting into accidents when it is dusk, dawn, or the dead of night.
While many cyclists opt for flashing LED lights to be seen, and use small headlights to illuminate the road at night, oftentimes these measures are not enough to provide true safety and visibility on the open road.
Thankfully, Light and Motion have created a solution – a small, unobtrusive, and immensely bright bike headlight called the Urban 800FC
.
This tiny headlight easily straps on to your handlebars in a way that does not sacrifice any space or create any distractions, and it blasts out 800 lumens of light on high mode. With that kind of light intensity, the Urban 800FC will turn your darkest nighttime rides into blinding daylight with the push of a button. The power in this minuscule headlight is said to rival the output of many car headlights, which is quite the accomplishment.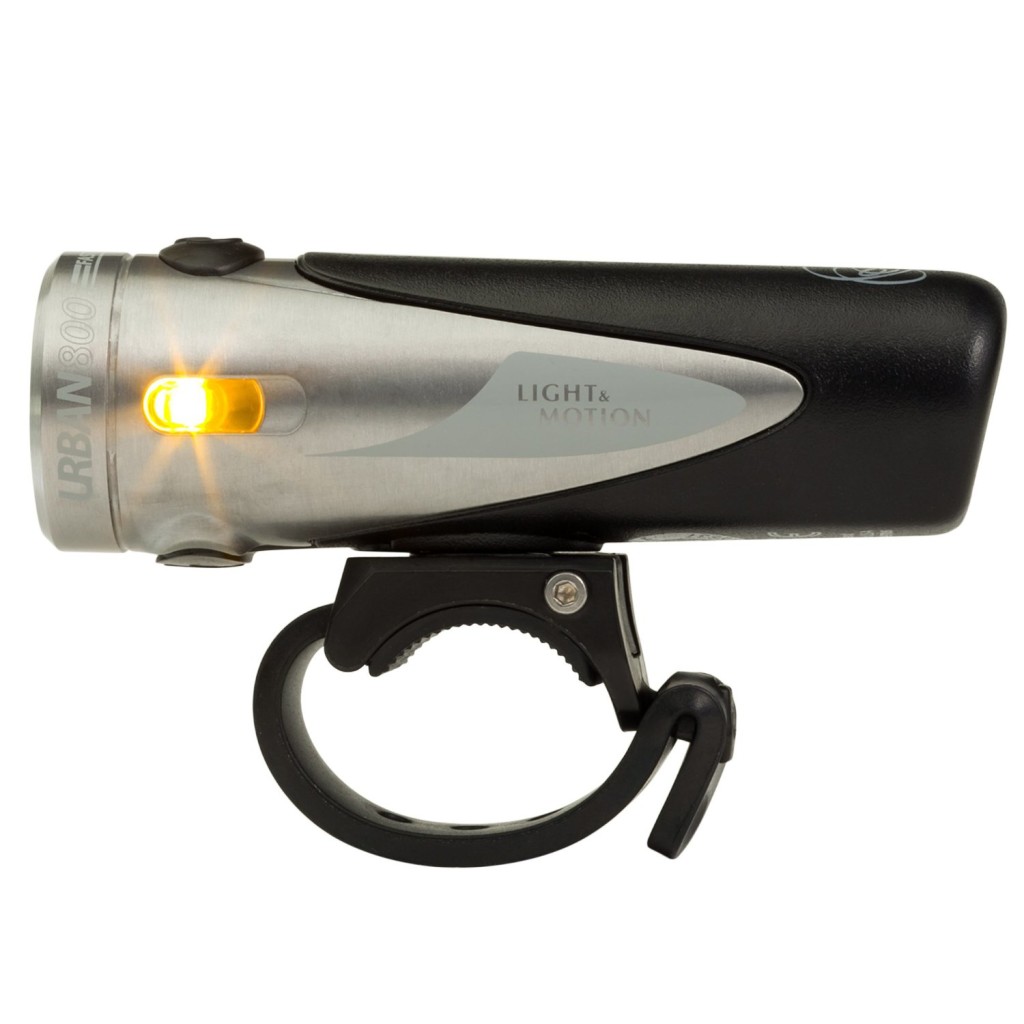 In addition to giving off a ton of light, the Urban 800 FC has several other features that set it apart from other bicycle headlights. For example, the Urban 800FC weights just 121 grams and is made of lightweight aluminum, giving you the alternative option of mounting the light on your helmet instead of handlebars, if you so wish. Also, if you're wondering what the "FC" in the name stands for – it means fast charge, and the Urban 800FC lives up to its name, going from dead to fully charged in just over two hours time.
Other features include several different light modes, including more mellow lumen outputs for urban riding (you don't want to annoy oncoming cars by blinding them) and a strobe mode, if you just want to use the light as an extra measure to be seen. The Urban 800FC headlight is also waterproof, extremely durable, and can be used basically anywhere, as its 1.25 x 4 inch dimensions make it a lightweight, convenient option for a handheld flashlight as well.
The Urban 800FC
 is produced by Light and Motion, and can be found online and in stores through a variety of different retailers. We've listed some options for you below!

Where to Buy
Help support Bicycle Touring Guide by purchasing the Urban 800FC Bike Headlight through one of our partners: