Best Cycling Gear of 2014
As the year comes to an end we spend about half our time here at Bicycle Touring Guide scanning the internet for the best new bike toys set to be released the following year.
The other half of our time is spent reflecting on the awesome gear released that year.
2014 was a good year for bikes. The cycling industry is booming — leading to bike companies to up their game to design innovative gear to make every ride better than the last.
Selecting the best gear for the past year was a challenge. Here are the highlights from the past year in the cycling industry.
And the winners are…
Best New Helmet in 2014
Just when you think a gear item as traditional as a helmet has been improved as much as it can, a company like Smith goes ahead and blows our mind with a new product.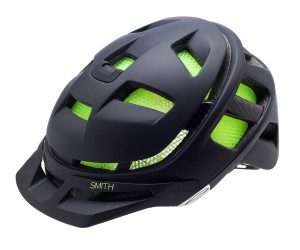 That was definitely the case with the Smith Forefront Helmet, which has replaced traditional EPS foam with a lighter weight "patented tubular core structure" that looks like honeycomb. Along with being lighter — the helmet weighs only 285 grams — the foam is more absorbing in a crash.
The helmet it fitted with a mount for a camera or bike light, an adjustable visor and features the Smith VaporFit retention system, which uses a click-wheel adjuster to fit to the head.
What makes the helmet really stand out is its breathability. Designed for warmer weather mountain biking, the honeycomb construction helps wind flow comfortably through the helmet.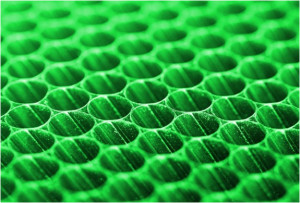 The Smith Forefront Helmet is available at Backcountry for $219.95.
Best New Bikes in 2014
Among the hundreds of new bikes released in 2014, two caught our eye as particularly impressive models.
First is the Bianchi Infinito CV Road Bikes.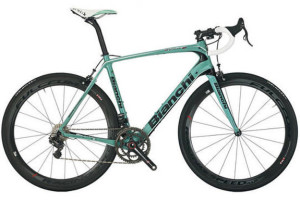 The CV in it's name refers to the bike's vibration cancelling layer — Countervail — that is embedded within the carbon structure. The result is an even more comfortable and responsive ride than previous versions of the brand's long distance road frame.
There was a lot of technical bike engineering that went into developing this bike. The Countervail technology is rumored to have been developed by NASA, for example.
To put it all simply, the bike remains remarkably stable — even at top speeds — thanks to the vibration absorbing technology.
The second two-wheeler to make the cut is the Electra Townie.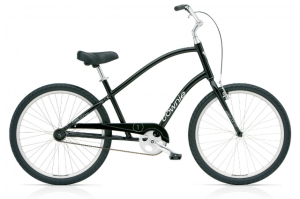 You may not want to take this hybrid cruiser on a long cycling tour but it has all the features you'll need to cruise around town.
The firs thing that makes this ride stand out is its design, which keeps the rider comfortably upright and allows him or her to place both feet on the ground at a stop. Low center of gravity and full leg extension leads to an exceptionally comfortable ride.
A 7-gear shifting system delivers a smooth ride up and down moderate hills.
The Electra Townie Women's bike at REI for $459 and the Electra Townie Unisex bike for $2,299.
Best New Bike Accessory
We know that  you shouldn't technically do it, but using your phone while biking is sometimes unavoidable.
We never condone texting or talking on the phone while biking, but when you are safely stopped it should be easy to access your cell.
Thankfully, there is a new bike accessory that mounts your phone right on your handlebars where you need it most.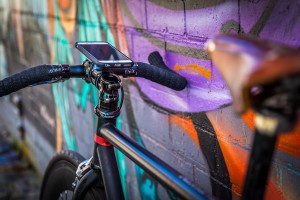 The Annex Quad Lock Bike Mount Kit comes complete with everything you need to safely mount your smart phone to your handlebars.
Quad Lock Phone Case
Quad Lock Bike Mount PRO
Poncho Weather Resistant Cover
Mounting Hardware
The Annex Quad Bike Phone Mount is available at Amazon for $69.95.
Remember, no texting and biking!
The second cycling accessory that stood out to us solves the common problem of how to cycle to work and still look fresh at the office.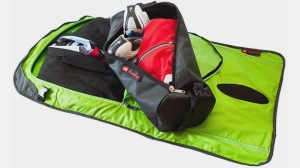 The Henty Wingman Suit Bag carries a full suit that neatly rolls into a compact waterproof bag that you can carry over your shoulder on your ride into work.
Anything that makes it easier to commute to work by bike is a winner in our book!
The Henty Wingman Garment Bag is available from Bike Nashbar for $199.95.
Best Cycling Apparel
It can be challenging to design winter cycling apparel that finds the right balance between warming up a rider without overheating them.
We included the Giro Insulated Vest on our list of top 2014 cycling apparel because it does just that.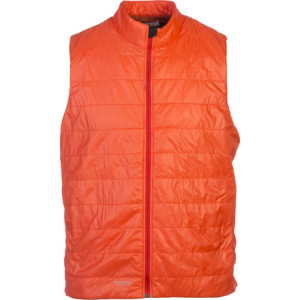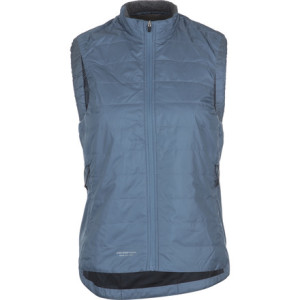 Made of a 20D Micro Ripstop nylon shell with 25 grams of Primaloft Sport insulation, the vest strikes the perfect balance between warmth and wind resistance and lightweight breathability.
Get the women's Giro Insulated Vest and men's Giro Insulated Vest from Backcountry for $149.95.