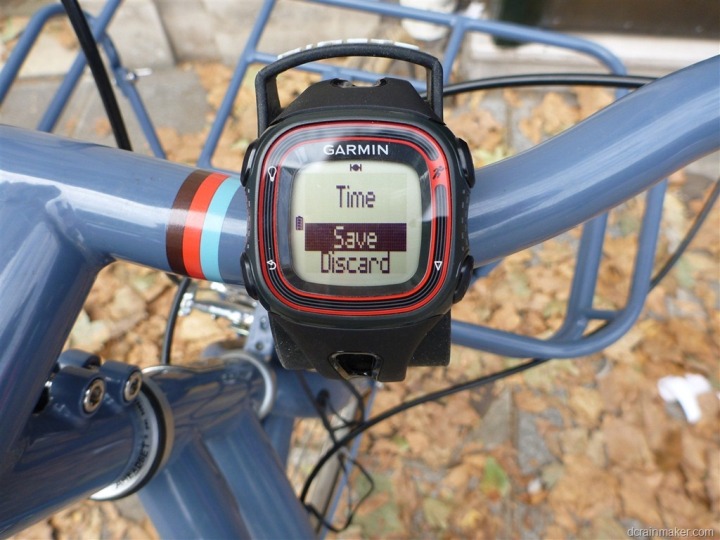 Best Cycling Watches
In the current technological landscape of sports, there are few things that are more "in" right now than smart watches. Many athletes increasingly rely on these watches to help them track their performance and ensure that they continue to perform at peak levels. Smart watches can also help athletes see their weak spots and help them improve in any number of areas.
Other uses for smart watches that are particularly useful for cycling include GPS tracking – so that you can test out new routes in the most efficient way possible, heart rate monitoring, speed monitoring, and more. Smart watches can be a cyclist's best friend these days and truly help a rider know exactly how a given bike ride is progressing.
When searching for the perfect smart watch, you'll want a wide range of features. Of course, you'll want GPS, a heart rate monitor, a speed monitor, and bluetooth connectivity – to pair with your phone or computer and track your results. However, more features than these are available, and technology like message and call notifications, screen quality, ease of use while riding, and even style, are other details worth considering.
With that said, here are four of the best cycling-centric smart watches that you can buy right now. Each of these watches will make your bike rides just a little more enjoyable and interesting, while helping you become a better athlete.
Polar V800 GPS Sports Watch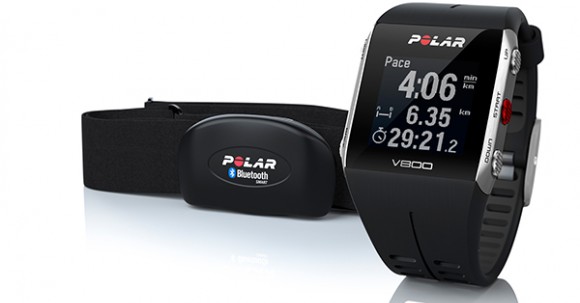 The Polar V800 GPS Sports Watch is a smart watch designed for athletes, with a top-flight heart rate monitor and GPS navigation. However, these aren't the only excellent features that come standard on the Polar V800.
The Polar V800 is comfortable to wear and can easily be mounted on your bike; however, it is also extremely durable and can withstand whatever you throw at it without getting damaged. With an easy-to-use user interface, this watch is a breeze to use on the fly – or on the bicycle, as it were. The Polar V800 will display four lines of data across seven different screens as well, offering you plenty of data during your ride.
The downside with the Polar V800 is that it is not intended explicitly for cyclists, and the cycling-centric apps are somewhat limited in scope. Furthermore, the GPS here is not as advanced as some of the others we will discuss, and it is better suited to tracking yourself on previously-existing routes than helping you plan and create new routes.
In any case, the Polar V800 is a quality smart sports watch that we would recommend for an active, multi-sport athlete. You can learn more about the Polar V800 GPS Sports Watch here!
Suunto Ambit3 Sport Watch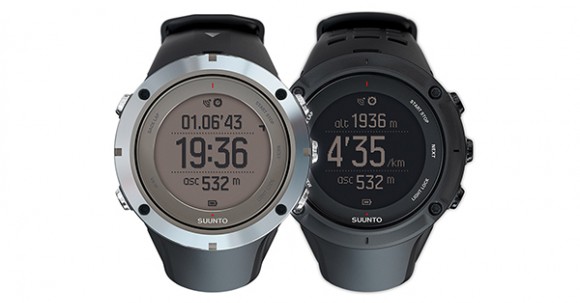 The Suunto Ambit3 Sport Watch is the latest innovation from Suunto, a top-of-the-line smart sports watch manufacturer that is quite adept at tailoring their watches for specific athletic pursuits. While mountaineers would opt for something like the Suunto Ambit3 Peak, the Suunto Ambit3 Sport Watch is designed specifically for cyclists and runners.
The Suunto Ambit3 Sport features important functions such as top-of-the-line GPS functionality, a heart rate monitor, and a fitness tracker, while adding in plenty of other bells and whistles. Using the Suunto Movement App (compatible with Apple products), you can plan, recreate routes, and even share your adventures to social media.
Furthermore, the Suunto Ambit3 Sport allows you to measure your speed, pace,  and distance, activity-based recovery time, and gives you Suunto's Bluetooth smart bike power support, ensuring that you know every detail about your cycling performance.
This is the perfect smart sport watch for data geeks who want to know everything about their performance. You can check out the Suunto Ambit3 Sport Watch here.
Garmin Fenix 3 Sapphire GPS Watch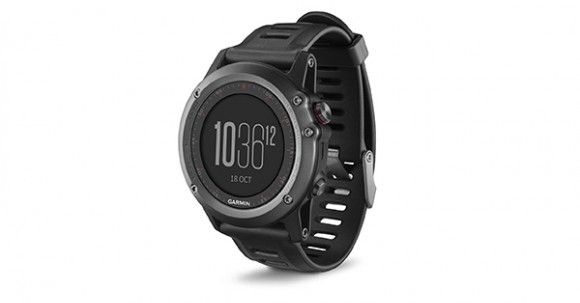 Long known as one of the premier companies for creating GPS innovations, Garmin has also become a major player in the smart sport watch industry. Accordingly, you can rest easy knowing that the Garmin Fenix 3 Sapphire is one of the finest sports watches around, and that its GPS technology is pretty much flawless.
The Garmin Fenix 3 Sapphire has GPS technology that will let you plan new routes, recreate old routes, and track your progress consistently. In addition to that, the Fenix 3 Sapphire utilizes a sapphire crystal display that ensures an optimal optic experience, even while you're riding. The device is easy to see, use, and adjust while on the bicycle, and is highly customizable and programmable.
In addition to those features, the Garmin Fenix 3 Sapphire is great for data-heads as it lets you delve deep into the data and analyze your performance in a way that few other watches can. The only drawback to the Fenix 3 Sapphire is that, unlike some other watches on this list, it does not analyze your dual pedal power throughout your ride.
In any case, if you want an easy to use, crystal-clear smart watch that is very customizable, the Garmin Fenix 3 Sapphire might be for you. Take a look here!
Garmin Forerunner 920XT Fitness Monitor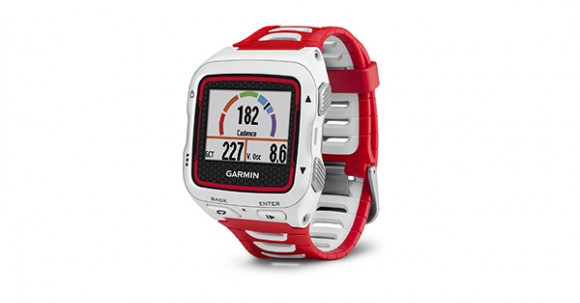 The Garmin Forerunner 920XT Fitness Monitor is an excellent smart sports watch that gives you the best bang for your buck of any watch on this list. The Forerunner 920XT is replete with excellent features, and features Garmin's tried and true GPS navigation.
The Garmin Forerunner 920XT gives you all the features of a sport watch, plus nice additional features like text and phone connectivity, so that you don't miss out on notifications from your loved ones while you're on the bike. Of course, the Garmin Forerunner 920XT is more than just an extension of your phone, though, as it also provides unmatched features for cyclists.
For instance, the Forerunner 920XT provides heart rate monitoring, GPS navigation, VO2 max estimates, a race predictor, a metronome that provides cadence training, live tracking and social media sharing, activity and calorie tracking, and so much more.
The Garmin Forerunner 920XT Fitness Monitor is, in our opinion, the best sports watch on the market today, AND it has the added benefit of being cheaper than several of its competitors.
If you want the best smart sports watch around today, then head to REI and check out the Garmin Forerunner 920XT Fitness Monitor now!