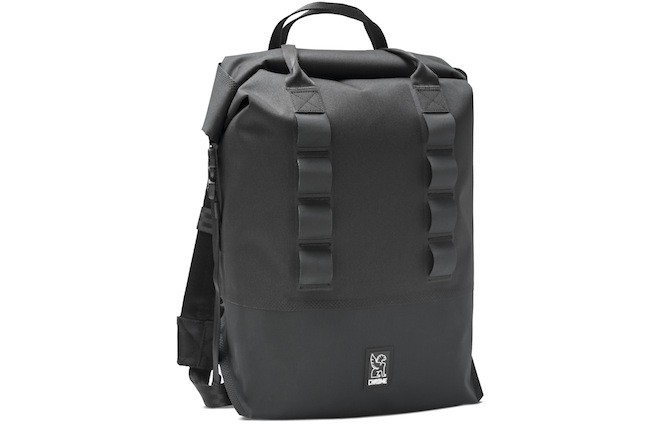 By taking advantage of technology initially developed for the water sports markets, San Francisco-based Chrome Industries has designed a collection of  bike packs perfect for bicycle touring.
The 100% waterproof backpack line — called the Knurled Welded™ Waterproof Rolltops — features the same roll down top used in kayaking and rafting packs, which need to be waterproof enough to be fully submerged in a lake or river.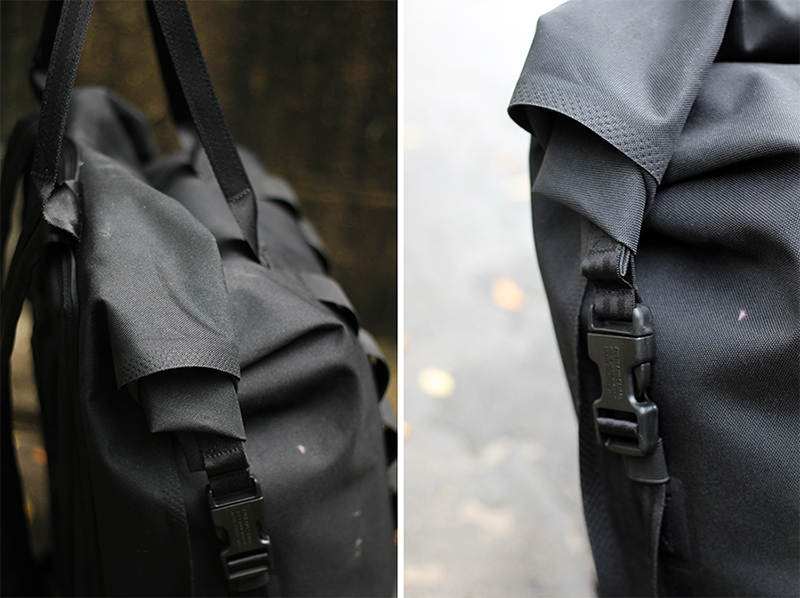 Water Sport Design Means You Can Ride Underwater
This new waterproof bike pack technology means that, technically, you now have the freedom to ride your bike underwater. Keep us posted on how that goes for you. Sounds refreshing.
Designed for all weather riding, the packs close by rolling down the top and buckling the pack shut — which Chrome guarantees will protect your gear for life.
Waterproof Technology Does Not Sacrifice Design
Touted by Chrome as the "Urban Dry Bags", the smart design of the packs is coupled with the sleek look that Chrome is known for. The line includes a saddle bag, backpacks and a front rack duffle.
Along with the roll top design, the bags include some additional perks, like an integrated laptop sleeve. One of the cooler features is daisy chained MOLLEE (modular lightweight load-carrying equipment) webbing on the back of the pack, which you can use to attach things like your lock or other MOLLEE-compatible accessories.
The bags are also lightweight, thanks to a unique molding process used to design the bags.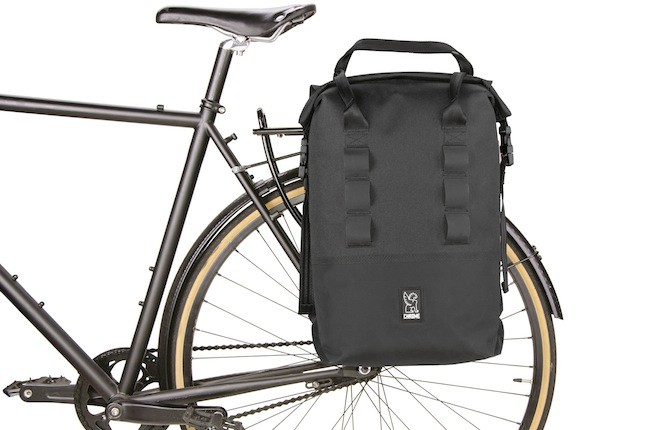 Should you invest?
The packs, which cost between $100 and $200, are definitely an investment. Keep in mind, however, that they could last you a lifetime. And when you are getting drenched because you insist on riding through the winter, you will thank yourself for including a fully waterproof pack in your line of bike gear.